The GTS 2 Mini fires on all cylinders without draining your wallet
With the latest flagship smartwatches from Apple and Samsung, there's very little to complain but they cost a bomb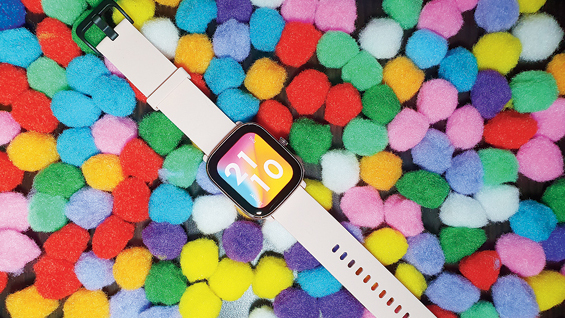 Amazfit GTS2 Mini is focussed on fitness; it has more than 70 workout modes.
Telegraph picture
---
Published 09.01.21, 03:41 AM
|
---
A lot of smartwatches, semi-smartwatches, almost-there-smartwatches keep landing up for review. But only a few have #win written over them. A major factor to keep in mind when considering a smartwatch is how much of a bother will it be vis-a-vis what you get in return. So take into consideration aspects like build, ecosystem, capabilities and battery. With the latest flagship smartwatches from Apple and Samsung, there's very little to complain but they cost a bomb. Can you get a smartwatch that doesn't come from a smartphone brand, yet works across platforms and, most importantly, it shouldn't deplete the wallet?
Amazfit has been making the right noises for a long time and its recent GTR 2 has been receiving good reviews. It's time to check out the GTS 2 Mini, which has a different shape, feel and function set.
A light touch
The word 'mini' shouldn't be interpreted as lacking in features or something meant for slim wrists. On the contrary, GTS 2 Mini helps potential customers decide easily what they want from a smartwatch. Before shopping online, ask yourself whether you need a smartwatch.
There are people who will reject outright any such device. Then there are those who want to use a smartwatch for fitness. Another crowd wants something that would keep track of basic health parameters. If the only reason pushing you towards this segment is SpO2 or oxygen saturation level, simply buy an oximeter, which is cheaper and far more accurate.
To the watch, the GTS 2 Mini. Having a square-shaped display means more screen estate for data and at the same time it will make people ask you: "A new Apple Watch to start the year?" Out of the box, one will be amazed by how light a smartwatch can be (19.5g) while the silicone strap feels very soft against the skin. You can easily trade in the strap in the box for a third-party option. On the right is the crown, which is quite smooth to operate.
Giving the display a design lift is an aluminum alloy chassis while the screen is almost edge to edge, bringing us to nitpicking mode. Having a smartphone display which is curved near the edges is not helpful because one's palm may get in the way but on a smartwatch it helps if one is looking for a more responsive interface.
Having an AMOLED screen helps because the colours are really bright and the text is easy to read even under direct sunlight. Overall, good design meets a great display.
No-nonsense features
Like we said, the most important aspect is what you want from a smartwatch. For those who want something stylish and has an eye solely on fitness, there are plenty of workout modes, over 70 in fact. You name an activity, chances are you will find it. Besides swimming, there is fencing, judo, karate, Thai boxing and so on. Obviously, it's a watch for fitness enthusiasts. Also packed in is GPS, which will help you go on runs without a smartphone. The tracking on the map is more or less accurate… Amazfit is getting better at it. Another feature is 5ATM water-resistance, meaning you can go swimming or walking in the rain.
The accompanying app — Zepp — keeps track of all activities, offering detailed graphs. In fact, at times it appears a bit too detailed, which can be seen while using sleep tracking. The watch knows if you are taking a nap, which is catching sleep that lasts more than 20 minutes. Having a strap that goes easy on the wrist, you can wear the watch to bed.
But what do you do with such data? It will never replace a sleep specialist and you can't get a polysomnography test done. The same goes for SpO2 monitoring for which you need to wear the watch tightly and at the right spot on the wrist. All these readings simply point you in the right direction. The heart rate monitor on the GTS 2 Mini is accurate. Ultimately, a doctor obviously needs to deliberate on health-related matters.
What the watch doesn't offer is storage or microphone, meaning you can't store music on the device (but you can control music that's playing on your phone) or speak to someone who's calling in (you can see a call coming in but there's no way to answer). That's fine. The fitness-driven crowd doesn't like distractions. Amazfit, in fact, gives them something many brands fail to offer — excellent battery life. If you go easy on the watch, expect around 12-14 days from a single charge, otherwise around a week, which is fantastic. I don't want to charge another device every day!
Is it for you?
Amazfit makes it clear that you will get excellent battery life on this watch while the design fits in with most wardrobes. Agreed that Amazfit doesn't have an app store — meaning you can't load new apps on the watch — but there is just about enough features to encourage you to remain fit. The Amazfit GTS 2 Mini (Rs 6,999) fires on all cylinders without drying out your wallet.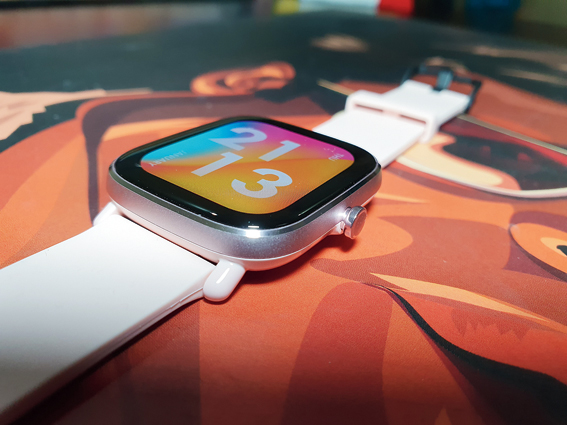 GTS 2 Mini flies because…
The display is bright
There are more than 70 workout modes
You can access features like SpO2 and sleep tracking
It offers excellent battery life
GTS 2 Mini could have flown higher had it…
Gone for a curved display near the edges
Given users an app store