Tech companies want us on metaverse
Facebook, Epic Games and Unity Technologies are racing to provide customers a taste of what gamers are already living in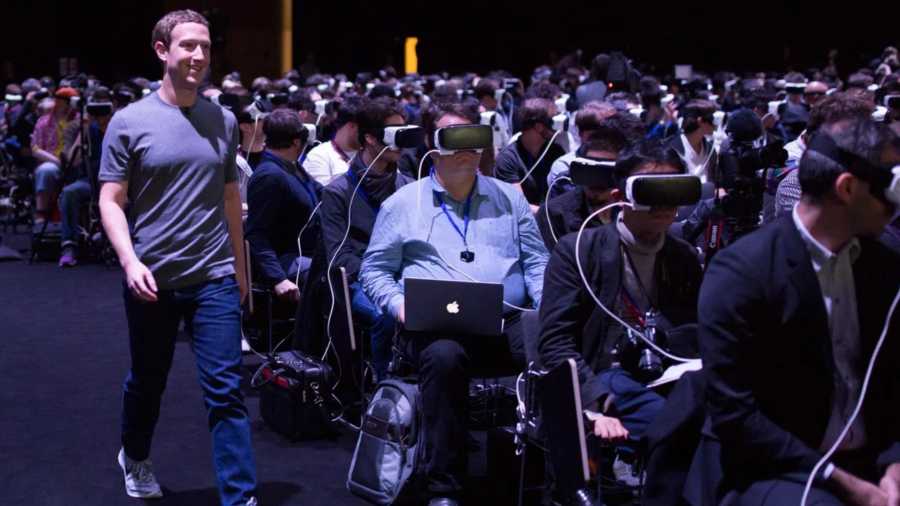 The file picture of Facebook founder Mark Zuckerberg making an entrance at MWC 2016 looks like a frame out of a dystopian sci-fi film. In 2021, he is talking a lot about the metaverse which we can enter via mixed-reality devices
Sourced by the correspondent
---
Published 31.08.21, 01:45 AM
|
---
Hiro Protagonist races his car to deliver pizza on time through the streets of Los Angeles but fails to beat the clock, angering the mob.  Since its publication in 1992, the Neal Stephenson novel Snow Crash has become a cult classic, inspiring computer geeks and entrepreneurs to create the metaverse spoken about in the book. In 2021, the virtual-reality experience is something companies like Facebook, Epic Games and Unity Technologies are racing to provide customers. They all want us to be in the metaverse. If not now, certainly in the next five years.
Meta here means 'beyond' and 'verse' is from 'universe'. The term is broadly used to describe the concept of a future iteration of the Internet made up of shared 3D virtual spaces. What?! It's sort of Internet 2.0 and some even say it's a fancy name for virtual reality technology. Consider this: You put on a virtual reality set or a pair of glasses before a meeting and get transferred to a virtual workspace where avatars of your colleagues or business partners await. You conduct yourself like you would do at a meeting. It's not as far-fetched as you may have thought while watching Ready Player One a few years ago. It's already happening.
In December 2019, Tim Sweeney, the CEO of Epic Games tweeted: "Fortnite is a game. But please ask that question again in 12 months." And right he was. Earlier in August, pop sensation Ariana Grande emerged from the starry night sky to run through her hits. Rocking an insanely long ponytail and sporting a sequined two-piece, the singer levitated. Yes, she did. No, the pop star wasn't physically present. What millions of people saw was Grande in a digital format as part of The Rift Tour, an interactive collaboration with the massively-popular online video game Fortnite. Before Grande, Fortnite artiste collaborations which included Travis Scott, Diplo, J Balvin and Marshmello.
In Zuckerberg's world
The man to lookout for is Mark Zuckerberg, who has lately been talking a lot about the metaverse. "The essence of virtual and augmented reality is that you need to have a technology that delivers this feeling of presence. The sense that you are actually there with another person and all the different sensations that come with it," the Facebook co-founder said in a recent interview.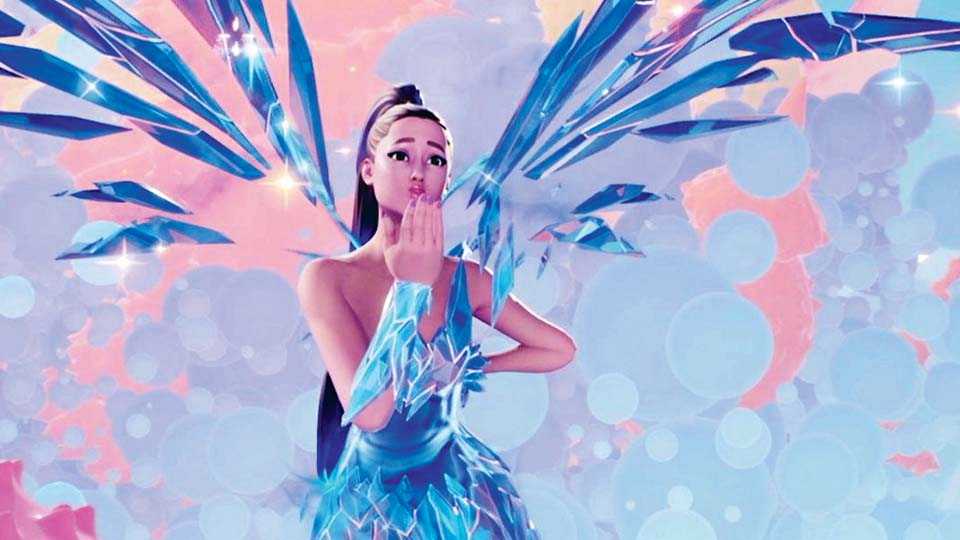 Zuckberberg has lately been focused on Oculus, one of Facebook's big acquisitions from 2014. During its early days, critics thought it was a bad bet. No longer. There is something called Facebook Horizon, which is a virtual reality sandbox universe where you can build your own environments and games, socialise with friends or explore user-generated landscapes. Yes, it sounds like Second Life. Since this is at an invite-only beta phase, the best way to get a sense of it is via the company's Horizon Workrooms VR app.
The idea is to put on the Oculus Quest 2 VR gear and get transported to a virtual conference room with a bunch of other people. You can take measurements of the desk you have at home using Quest 2, so that you also take your desk and things like keyboard into VR. Your computer screen is also cast in the VR experience, allowing you to work on your digital applications. There is also a whiteboard on which you can write. But it's an avatar of you that's in this universe. So you could be sporting your worst shirt and nobody would know.
Facebook and other companies are trying to reduce the weight of VR sets and also come up with alternatives, since headset fatigue is real. But Workrooms is a better option than many videoconference apps. You are at least beamed to a different world where you meet avatars of people you know. Facebook's next hardware launch will be its Ray-Ban "smart glasses". And Apple is reportedly going to launch its AR glass in 2022.
There will be hiccups along the way. Hardware from the likes of Oculus will need to come up with really fast computers. There needs to be secure ways to pay for digital goods and services. Then there are privacy-related issues. Next, there needs to be significant investments over many years; we are talking about billions of dollars. More importantly, technology giants already wield a lot of power… are we going to put everything at their mercy?
Hardware options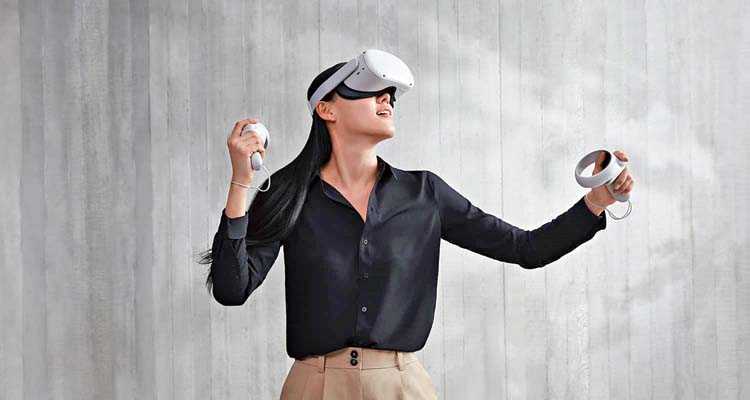 Oculus Quest 2: It's a complete virtual reality system inside a portable headset.
Microsoft's HoloLens: The mixed-reality glasses allow users to inhabit virtual worlds and interact with other people.
PlayStation VR: Sony will reportedly use inside-out tracking for the next-gen PSVR, and the device's controllers are expected to have adaptive triggers, haptic feedback, touch-sensitive buttons, and reportedly the ability to sense the distance between your fingers and the device.
HTC VIVE Cosmos Elite: Comes with future-proofing features.
Valve Index: Valve Index is a pricier option and require PCs.