Silence unknown callers
TECH TONIC | Here's how to beat pesky callers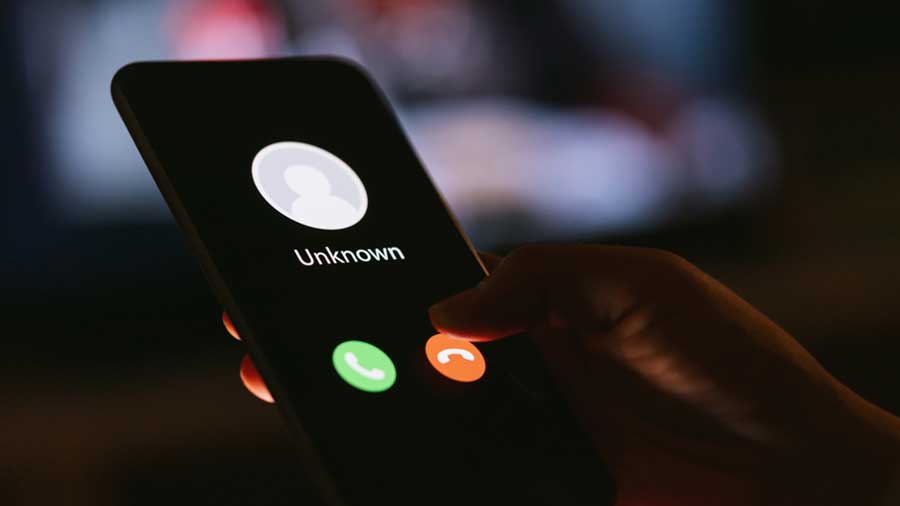 If your Android phone does not have this feature, download the app called Should I Answer? from the Play Store
Shutterstock
---
Published 08.11.20, 10:36 PM
|
---
I get a lot of calls from unknown numbers towards the evening and night. It is very irritating. Is there a way I can stop this?
Binita Saikia
On the iPhone, it is very easy to silence calls from people you do not know. Open Settings—Phone. Scroll down and you will find the option to Silence Unknown Callers. Turn this on. The phone will not ring when people who are not on your list of contacts call you. These calls will only be displayed in the recent caller list.
Mi phones also have a similar feature. Open the Phone app. Make sure you are on the Recent calls tab. Tap the icon with the three horizontal lines on the bottom left. Press Settings — Blocklist — Call blocklist. Turn on Block calls from Strangers. This feature works up to MIUI version 11.
If your Android phone does not have this feature, download the app called Should I Answer? from the Play Store. This will protect you from pesky callers.
Sound solution
The speakers on my Lenovo Z50 laptop with Windows 10 Pro do not seem to be working properly. Trying to instal the drivers also fails.
D.K. Dutta
There could be several reasons for this. First of all, try restarting the audio services. Press the Windows key and R together then type services.msc in the search bar and press Enter.
When the Services window opens up, locate Windows Audio Services. Right click on it, stop and then restart the service.
Now double click on Audio services to launch the Properties window. Set the Startup type to Automatic. Apply the changes and click on OK.
Repeat the process for Windows Audio Endpoint Builder Service and Multimedia Class Scheduler Service if they are present on your system.
Restart your computer, and see if the problem has been solved. If not, try using the Windows troubleshooter in the Control Panel. Open Control Panel and look for Troubleshooting.
Once the troubleshooting window opens choose Hardware and Sound — Playing Audio. Click on Next to start the troubleshooter. This process should be able to fix any sound problems found on your computer.
If your sound trouble persists, go to https://lnv.gy/34Xf1LT and enter your laptop's model number. On the left, click on Drivers & Software. Select your operating system and download the available updates for your computer. This should fix any sound glitch.
Free space
How do I free up space on my Android phone? I deleted some apps but apparently, that's not enough.
Dr S.K. Gurung
On your phone's Settings, look for Storage. You will see how much space is in use, and which apps, photos, videos and documents are taking up the most of your storage space.
Here look for Smart Storage or Storage Booster. Different phone manufacturers name it differently. Tap on the blue Free up Space button. Clean out stuff you do not need such as some photos and videos, downloaded files and rarely used apps.
Also, I would suggest you stop saving your WhatsApp photos and videos on your phone. Open WhatsApp and tap the three vertical dots on the top right and select Settings. Under Chats make sure Media visibility is turned off. Go back to the WhatsApp Settings opening page and press Storage and data — Manage storage. Review and delete as much as you can here.
Camera error
I am getting an error message every time I open the camera on my Lenovo Vibe X2 phone.
J.R. Bhattacharya
Try using a third-party camera app from the Play Store. I would recommend A Better Camera. See if this works. If not, factory reset your phone and update the system software. If the problem persists, it is a hardware snag and you need to take it to the service centre.
Send in your problems to askdoss2020@gmail.com with TechTonic as the subject line