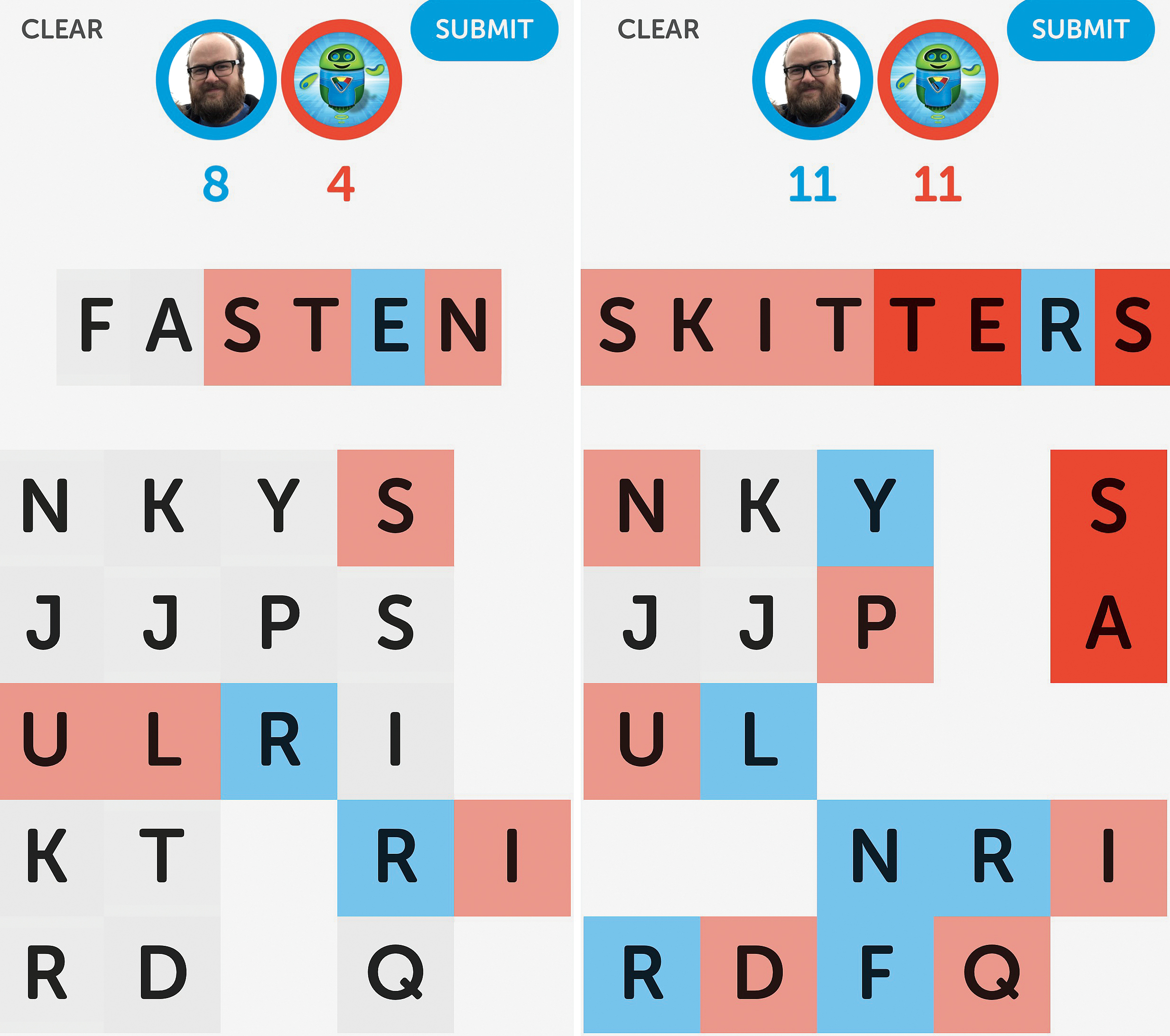 (Pic: Sourced by The Telegraph)
Game: Scrabble Go by Scopely
Genre: Word game
Platforms: Android and iOS
Scrabble is probably the favourite game of word lovers all over the world. The game requires an extensive knowledge of English words, a perfect understanding of the rules of the game and a little bit of luck. It's a perfect game to play with people of all ages. Scrabble Go brings this experience to the mobile.
As anyone who has ever played it knows, this is a word-based game where you have to score more than your opponent while making words. It is a two-player game and both players are given a random set of letters to begin with. They have to use them to make words on a special board. Each letter has a certain value and your score is the sum of the values of the letters you have used to make a word on the board. If you want a high score, you will have to use the more valuable letters. You also have to strategically arrange the letters on the board because there are certain squares on the board that award you additional points if you make a word by placing letters over them. This, to my mind, gives Scrabble Go the flavour of chess.
Once a player has made his or her move, the other player has to form a word on the board that it is connected to the previous player's word through an overlapping letter. Just like the Scrabble boardgame.
The experience is amplified on a mobile phone and you do not have the hassle of adding up your marks and keeping track of them on paper. Also, the game makes it easy to determine if a word is legitimate or not; you don't have to leaf through the dictionary every time you suspect your opponent has made up a word.
Speaking of cheating, Scrabble Go allows you to use boosters against opponents. These boosters include making a word, shuffling the letters you have or even highlighting the tiles on the board to show where a word can be made. Using these boosters cost gems — this means it is possible to win games by paying. That might be a huge turnoff for serious Scrabble enthusiasts.
You can play the game with your Facebook friends or with strangers. It is always exciting to meet a fellow logophile online. Scrabble Go also gives you the option to chat with your opponents. You can also show off cool scrabble pieces that you get by playing in different events or taking part in quests.
If you want to take a break, you can engage in fun mini-games such as a time-based one player scrabble or word match style game. You can also pit yourself against others in time-based tournaments that reward you with gems and points.
VERDICT: Scrabble Go is a fun game and has been perfectly adapted for mobile phones. The little additions such as decorative letters and mini-games keep the experience fresh. However, the boosters can make the game feel a bit like pay-to-win. But if you are a lover of words, this is just what you need to test your vocabulary skills. I would rate it nine out of 10.
Pop picks
Similar games
Wordscapes: It combines a crossword with a word search. It is easy to play — just swipe letters that appear at the bottom of the screen in the correct order and form words to fill the crossword puzzle. While it might seem easy to start with, it gets difficult as you progress.
Price: Free to play on iOS and Android, with in-app purchases
Letterpress – Word Game: This is a challenging word game with a healthy serving of strategy and an intuitive, easy-to-use interface. You can choose to play against friends or the computer. It is beautifully designed, with a sparse, minimalist appearance. After all, it was designed by the man who created Twitter. It takes some time to understand and master the slightly complicated rules. Once you do, Letterpress is alarmingly addictive.
Price: Free to play on iOS and Android