Say goodbye to Flash player
Tech Tonic: Few websites use the technology now because of its vulnerability to online threats and has been replaced by better and secure options such as HTML5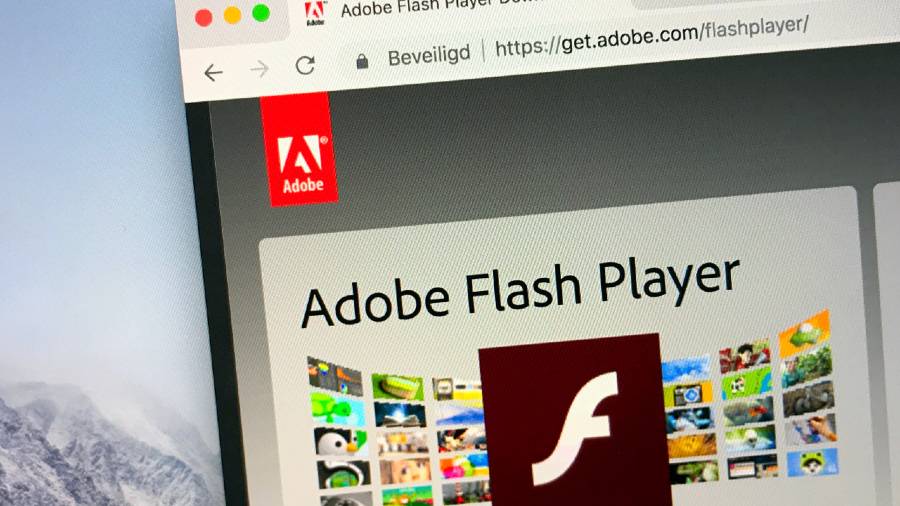 Adobe will discontinue its support for Flash Player from December 31, 2020
Shutterstock
---
Published 28.12.20, 02:36 AM
|
---
Come December 31, Adobe will discontinue its support for Flash Player and from January 12 next year it will block all content running in the player.
This decision was made because very few websites use the technology now as it has been replaced by better and more secure options such as HTML5.
What is Flash?
Have you wondered how you could play games, see animations, vector art and more online? This is because of Adobe Flash, a multimedia software platform that was used to produce animation and other content and for embedded video players. Till a few years back, Flash was ubiquitous on the web and you could not do without the plug-in on your browser.
For example, one of the most popular games on Facebook, Farmville as we all know, will also be discontinued as the year ends because Facebook will no longer support Adobe Flash Player after December 31.
Why did it die?
Flash has become less popular in recent years as fewer and fewer websites use it. The reason for this is Flash's vulnerability to online threats. As soon as Adobe comes out with an update to tackle the threat, hackers have been coming up with another threat.
Steve Jobs was far-sighted enough not to allow the Flash Player on Safari because of the security threat. Most web browsers have now started disabling Flash Player content by default.
Additionally, Flash Player was designed for desktop computers and is not particularly good with displaying content on mobile devices including smartphones and tablets. The final blow came with the development of HTML5.
What is HTML5?
HTML5 is the latest version of HyperText Markup Language, which is the code that makes your webpage a happening one. HTML provides the structure; CSS (cascading style sheets) gives the layout, colour, font and what have you. And JavaScript is what makes things happen. HTML5 allows you to do almost everything you want without needing any additional software. It works across all devices and all browsers support it.
How to deal with it?
Adobe recommends that all users uninstall Flash Player to prevent their systems from coming to any harm after December 31.
Download and run the official uninstaller from Adobe on your Windows PC. Get it from https://fpdownload.macromedia.com/get/flashplayer/current/support/uninstall_flash_player.exe. You will be asked to restart your computer so make sure that all windows and browsers are closed before that.
When the uninstaller finishes its job, press Windows key and R to bring up the "Run" command. Type in C:\Windows\system32\ Macromed\Flash and press Enter. Delete all the files in the folder. Do the same for C:\Windows\SysWOW64\Macromed\Flash; %appdata%\Adobe\Flash Player; and %appdata%\Macromedia\Flash Player. Search for the folders and if they do not exist it means they have been removed successfully.
For Mac, download the uninstaller for the appropriate macOS  from https://helpx.adobe.com/ flash-player/kb/uninstall-flash-player-mac-os.html. You will find detailed instructions in this link.
Use it beyond 2020
If you are still looking to play older Flash content, download and use Flashpoint from https://bit.ly/ 3rp15TZ. This project is a Flash Player and web archive project rolled into one and it has an archive of 300 GB of games.
You could also use the Ruffle Flash emulator to run other types of Flash media, such as old Flash files on your PC browser replacing Flash entirely. Ruffle converts Flash content into a modern, web-friendly format. Get it from https://bit.ly/3pdcUe6.
Finally, beware, if any pop up asks you to update Flash Player. Do not do so. It is a scam.
Send in your problems to askdoss2020@gmail.com with TechTonic as the subject line