Samsung hits a sweet spot with its QLED range of TVs
Content looks far richer on QLED panels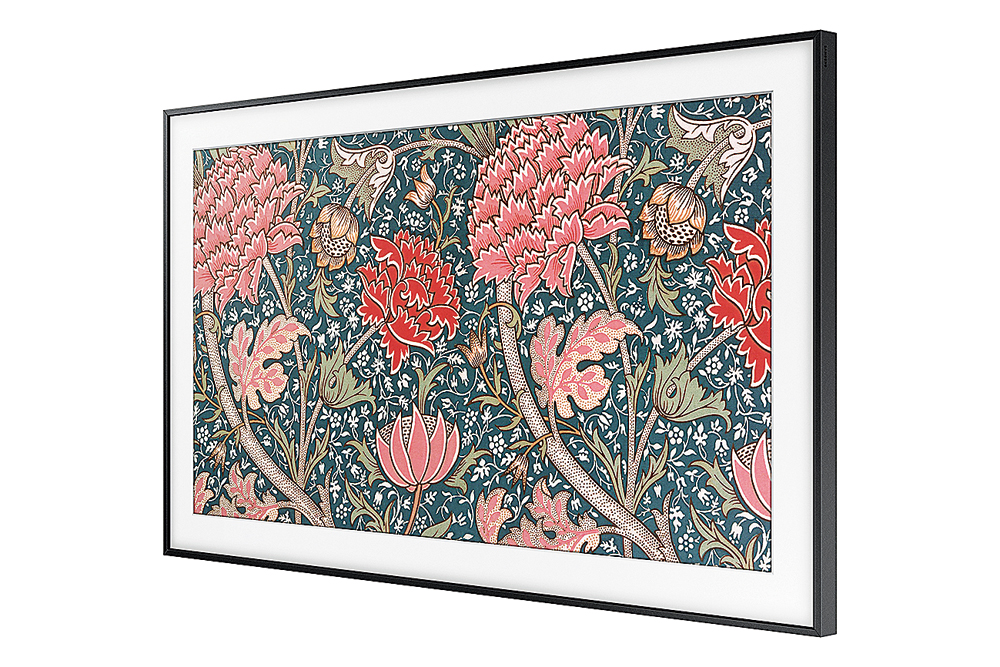 ---
---
The term that's going around a lot in the last few months is QLED, a technology that has revolutionised TV viewing. Be it a Black Panther in 4K or something as 'normal' as The Family Man, the content looks far richer on QLED panels. Before other brands, Samsung understood the marvels of QLED and decided to refine LCD technology and it is paying off as the South Korean electronics giant has not just won over people in Tier I cities in India but is seeing a surge in business in other markets as well. In fact, the company's The Frame QLED TV sold out during the recent Flipkart Big Billion Days sale in no time.
The Telegraph spoke to Raju Pullan, senior vice-president, consumer electronics, Samsung India, to find out how big is the pull of QLED in India.
Are people buying high-end televisions more than before?
If you look at the 55-inch QLED model, in January our market share was about 41 per cent and in July we were at 49 per cent. In 75-inch QLED we started the year at 47 per cent, about 65-70 days back we launched the 8K QLED and on the back of that in July we saw a strong market share of 82 per cent. So high-end TVs are attracting a lot of consumers. Our target in the 55-inch QLED market is around 60 per cent and in the case of 75-inch and above, we will invest in maintaining the leadership.
Also interesting is the UHD segment, which has actually become the new norm for delightful viewing. In January our share was 33.7 per cent and in July our share improved because we launched two new series — 7470 and the 7090. We have moved to 38.6 per cent market share. Our target was to achieve 40 per cent market share and hopefully by November end we should be closer to that.
The smart TV segment is something we are invested in across sizes, 32 inches onwards. Consumers are aspirational and that usually translates into upsizing.
Is there a strong demand from Tier II cities?
We were right in our assumptions that Tier II cities and below will grow faster than metros and Tier I cities. We are seeing strong momentum. The latter has grown in the 55-inch and upwards segment at about 35-40 per cent, the other cities are growing at around 55 per cent. Consumers are upsizing to the
55-inch faster there probably because we are addressing the issue of affordability. This festival season, we want to create a bit of disruption in the QLED segment with the 43-inch TV which is available at Rs 1,490 EMI (24 month EMI option). The
55-inch QLED is available at around Rs 5,000 EMI. Consumers seem to expect the longest life cycles out of the premium segment and that's why they tend to buy the best.
To create more excitement, in the 75-inch and above segment, which costs around Rs 2-2.5 lakh, consumers can take home a Galaxy S10, which costs Rs 61,900, free. Similarly, on the UHD front, there are some great deals.
With increase in sales, it seems that families are gathering more around TVs than a few years ago?
The cost of content in India is low and thanks to cricket and football, most of it is watched over services like Hotstar, which in turn gives way to family time around the TV. When you watch something great on your smaller screen, you want to move to a larger screen, which QLED provides. It's something we are seeing across markets.
Why do you think QLED technology is working so well over other formats?
QLED stands apart with the HDR10+ technology. Plus, no brand offers a 10-year no-screen-burn-in warranty. That shows the quality of our products. Also, the processor and material that we are using is made by us. We are globally number one in the semiconductor business and also number one in the panel business. This means top picture quality. All the QLEDs are Bixby-enabled, so the integration with IoT devices is stronger.
QLED creates distinct and in-depth images because the peak darkness and brightness balances out quite well. Content production and consumption has rapidly changed, from SD to HD to UHD and now 8K, so you need a proper algorithm that gives you the best combination of picture quality, in terms of colour, brightness, contrast and detail. This is best delivered through HDR10+ technology.