Redmi K20 Pro and K20 run like a boss
Xiaomi celebrates five years with the two new smartphones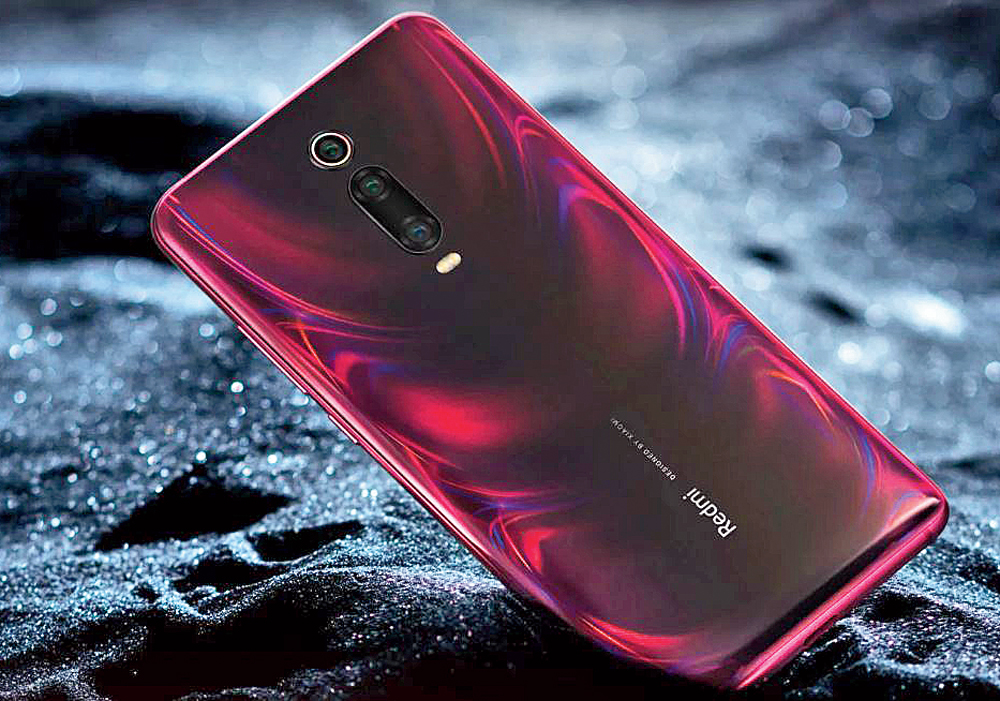 ---
---
When Xiaomi launched in India five years ago, most people didn't know how to pronounce the brand name. In the last 60 months, the ringtone on the smartphones from the Beijing HQ-ed company has become ubiquitous and it proves that nothing makes more business sense than providing quality products at not-so-greedy prices. Today, Manu Jain (vice-president, Xiaomi global; managing director, Xiaomi India) wears the Xiaomi T-shirt with pride. And when The Telegraph met him in Delhi on Wednesday, he had with him a pair of boxing gloves with "K20" printed on it. After the launch of the company's new phones — Redmi K20 Pro and Redmi K20 — we met the man and Raghu Reddy (head of category and online sales, Xiaomi India) and Anuj Sharma (chief marketing officer, Xiaomi India) on the sidelines. Excerpts.
Where do you see the company in the next five years?
Manu Jain: Five years ago had this question been asked, our only intent was to survive. I personally didn't know anything about this market. The only thing on our minds was to survive while putting out something meaningful. Now that we have built something, the next five years will be about covering many more segments. We believe our work has just started. If you look around this room, there are lights, ACs, the blinds... everything can be automated. While smartphones will remain a core part of what we do, we also want to look at other smart innovations.
In the Redmi K20 Pro and K20, we have a flagship. And then there is your Poco, which is considered a flagship at a bargain price. How do you distinguish the sets and does it result in cannibalisation?
Manu: If you look at the last four-five years, we have launched one flagship a year and that too in small volumes. The market was exceptionally small for us. Less than five per cent of the market was beyond Rs 20,000. It was a small but a significant market. Our focus was on the belly of the market, which is under Rs 15,000. Starting this year, we are seeing a big movement in the Rs 20,000-plus segment and we want to focus on this segment also.
So what happens to Poco? I can't say there will be zero cannibalisation. But the devices cater to different audience segments. Take the example of the Y3 and Redmi Note 7. Both have a similar price range but the target audience is different. More than 50 per cent people who buy Y3 are college students. And they constantly take selfies and put it out on social media. That's not always the case for Redmi Note 7. By and large they are meant for different target audiences.
Would you consider the devices to be a disruptor or an entrant in the higher price segment?
Manu: Why not both? When Poco launched, it was above Rs 20,000 and in that price range it became a bestseller. Over time we saw many flagships become costlier. What we are trying to do is provide the best specs, the best configurations. The new phones help us tap into a segment in which we were relatively weaker. We have been number one across all price segments except this one. The new phones will help strengthen our position.
Do people prefer to buy flagship devices offline?
Raghu Reddy: A mix of both. Who buys a flagship? There are two sets of people. One set is performance-hungry people who want the best device out there for gaming, imaging needs and entertainment. We believe some of those customers are going to buy these phones online. At the same time, you have another group that looks at the design before making a decision. In a nutshell, it is a fifty-fifty.
Manu: I think the first group of people comprises those who look at things like 845-855 processors, triple/dual camera and so on and they buy online. One of the reasons why a significant number of people visit stores to buy flagships is for the comfort they get — if something goes wrong, they can go and catch the shopkeeper (smiles)!
People complain about the ads in MIUI (MI user Interface)….
Anuj Sharma: We have been optimising MIUI and now it is a lot faster. For a premium series like the one we are launching today, what we are looking at is a different model and these will not have ad-supported monetisation.
Manu: A lot of time this whole thing has been misunderstood. Yes, we monetise our OS. There is Mi Music, Mi Video.... But we also have to pay for a lot of the content... a lot of these services. But ads are a very small part, which people have blown out of proportion. A large number of brands monetise in some form or the other but we don't want to talk about how they go about this. Just because we openly speak about it, people pounce on us. Like Anuj clarified, on the new devices there will be no ad-supported monetisation.
Anuj: For pretty much all the devices you can switch it off. There is an option to opt out. Many of the escalations we get, it's because of something else (other than Xiaomi's) the user has surfed or installed, which is giving the pop-up ads. We control what apps that are being put in and what Mi Music or Mi Video is pushing out.