Realme Buds Wireless Pro is a sound buy for ANC and call quality
A neckband at a time when truly wireless earbuds are in vogue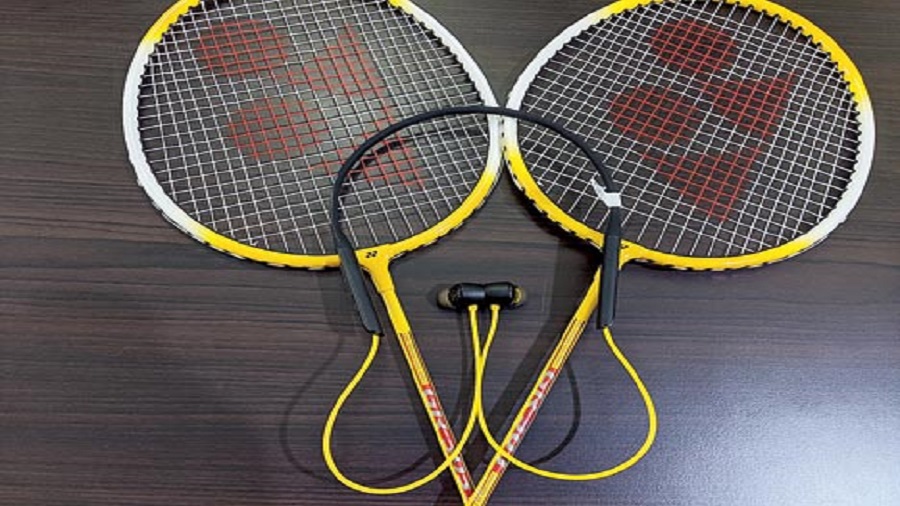 ---
---
Marketing becomes complicated in a noisy world. How can a company cut through the noise to be heard? Take the case of Realme, which made its first noise only a little over two years ago. Instead of getting drowned out, the brand has flooded the market with a number of products, some critics even say too many. One thing is for sure — Realme is living in the present, doing what it does well, that is, offer one product after another (some of them have top-of-the-line specs); it is even offering updates in its existing portfolio. It brings us to the company's new product, Realme Buds Wireless Pro neckband. That's right, a neckband at a time when truly wireless earbuds are in vogue. Needless or still relevant?
Form factor
The neckband form factor can be divisive, with the gym-going crowd still clinging on the option because it's not only light and sounds good, it can made to hang around the neck whenever required; somewhat like croakies, those stringy things that allow eyewear to dangle freely from one's neck. They can be a bit of a habit. Personally, 33g can, at times, feel like an albatross around the neck but then, I am as much a gym-goer as Garfield is a broccoli lover.
Working for the Buds Wireless Pro are things like the soft rubbery neck piece, which can be bent into any shape. The wires are strong and there is no chance of pulling off the earbuds. Third, the function keys can be easily accessed. The only thing that doesn't work for me is the yellow wire. OnePlus has something similar but with a red wire, which is a high-energy colour option. Yellow says "speed up" to children in gyms.
Good sonicscape
Instead of making it the cheapest neckband in the market, the company has spent enough on the technology side to offer a good-sounding neckband that packs in 13.6mm bass boost driver and Sony LDAC high-resolution audio. The bass is punchy. The audio is clear. Let's not try to get into the small details because sound is a personal matter and if I say the highs could have been better while listening to Queen's Don't Stop Me Now, it really wouldn't make much of a difference because neckbands are meant for certain use cases.
No, don't try listening to Beethoven's Ninth Symphony Movement IV — Ode to Joy on any neckband; it deserves a stereo system.
There is active noise cancellation (ANC), which works well without creating too much of a vacuum seal and also present is transparency mode that helps when one has to get a feel of the traffic on the road. What I liked most about the neckband is the quality of call audio. It's pretty clear because the mics are nearer to one's mouth.
Is it for you?
Getting 16 hours with active noise cancellation on and more with the option off, is a good deal. Since neckbands are mostly popular among gym-goers, it is also IPX4 rated for water resistance. Making Realme Buds Wireless Pro a sound buy is its ANC and call quality.
At a glance
Device: Realme Buds Wireless Pro
Codecs: LDAC, AAC, SBC
Sound driver size: 13.6mm
Water resistance: IPX
Noise Cancellation: ANC + ENC
Battery: 16 hours with ANC
Price: Rs 3,999 (first sale is on October 16; launch price: Rs 2,999)