OnePlus partners with Hasselblad
Get a taste of the Swedish camera brand which has a long relation with NASA and astronauts with the latest edition of the smartphones manufactured by the company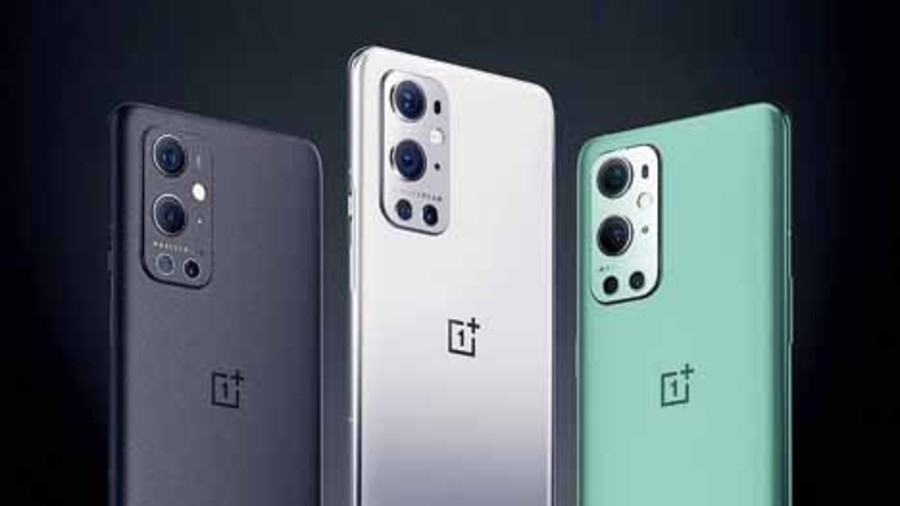 The phones in the OnePlus 9 series have cameras that have been developed in partnership with Hasselblad.
Picture: OnePlus
---
Published 25.03.21, 12:23 AM
|
---
OnePlus has began its year with a bang, presenting three phones and its first smartwatch. There is the OnePlus 9 Pro 5G, OnePlus 9 5G and OnePlus 9R 5G (mainly for the gaming community) but the big news is its collaboration with Swedish camera company, Hasselblad. It's not the first time Hasselblad has worked with a phone company. In 2016, Motorola and the camera company collaborated on a Moto Mod, which was compatible with the Moto Z smartphones. Of course, the best way to experience Hasselblad is by buying the camera but you can sample a slice of its colour-capturing mechanism by buying any of the new OnePlus phones. Also, it's best to remember that Hasselblad is good at photography but the company has limited understanding of videos.
Focus on ultra-wide angle
Usually on Android phones, the focus is on the main camera, which at the moment is having a 108MP moment, even though pixel count is not the most important aspect. Companies often fail to focus on the quality of the ultra-wide camera, making it capture underwhelming pictures with skewered edges.
Whether it succeeds or not, OnePlus will make rival brands work on the ultra-wide game. On the new OnePlus phones, both the primary and ultra-wide cameras use high-end Sony sensors, which is a trusted name. From early pictures, it seems that the ultra-wide sensor can take good photographs.
OnePlus says that distortion around the edges has been reduced from 10-20 per cent found on most phone cameras to one per cent. In other words, you won't see much of that fish-eye effect. But we are not sure as to how far that's successful in low-light situations. Also, all eyes are on the quality of captures from the ultra-wide and the main camera because photographs doing the round show that the former has more warmth while the latter delivers more neutral tones.
Hasselblad support
While introducing the phones in the series, a lot of emphasis had been placed on how OnePlus has partnered with Hasselblad, a brand which has had a long relationship with NASA and astronauts.
The iconic Swedish camera brand has helped with image sensor calibration, colour tuning and image processing, which is something OnePlus has been slightly lacking in the past few years and the company, it seems, has listened to its customers.
But we shouldn't also forget that it's important for a phone company to work on all the hardware departments to be able to get the best out of software. Apple has succeeded because it works on every department, ensuring seamless movement between software and hardware. Samsung too keeps an eye on all departments. In fact, this year it will be tough to beat the South Korean company's Galaxy S21 series because of its camera capabilities as well as design. The Galaxy S21 Ultra is easily the best Android phone camera out there.
Faster charging
The OnePlus 9 Pro supports 65W fast-charging and the company calls this Warp Charge 65T now. But what's new is faster wireless charging. What you can buy extra is a Warp Charge 50 wireless charger. It charges at 25W, but since the battery is split, it's quite similar to charging at 50W, wirelessly. A dead battery can be fully charged in 45 minutes.
Keeping with the times
Long-awaited and should have come at least a year ago, the world is getting the OnePlus Watch. Instead of looking like an Apple Watch imitator, the company has gone with a round design, which looks like a wristwatch. In the same breath, Samsung smartwatches too have a similar design. At a glance, the features on the OnePlus Watch are quite similar to what we get on an Amazfit but this also supports a version of OnePlus' Warp Charge system, which promises a week of battery life from a 20-minute charge. In case you have a OnePlus TV, the Watch can be used as a remote. And if you fall asleep watching TV — a OnePlus TV! — the watch can automatically turn off the big black slap after it detects that you've gone to Slumberland.
OnePlus 9 pricing
OnePlus 9 5G: Upwards of Rs 49,999 (8GB+128GB)
OnePlus 9 Pro 5G: Upwards of Rs 64,999 (8GB+128GB)
OnePlus 9R 5G: Upwards of Rs 39,999 (8GB+128GB)
OnePlus Watch: Rs 14,999