On International Women's Day, let's dive into the world of four Indian sheroes
They are scaling up their app game with support from Apple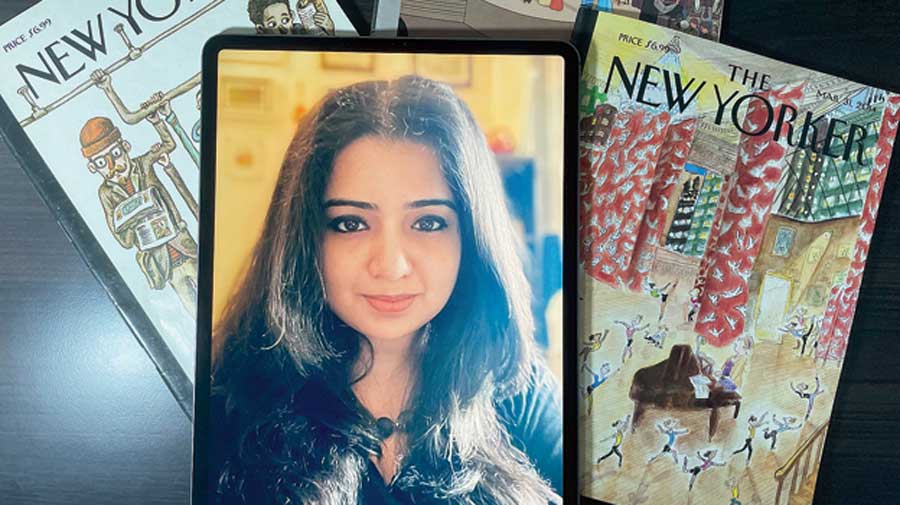 Abhinaya Chandrasekhar
Telegraph picture
---
Published 07.03.21, 09:56 PM
|
---
Abhinaya Chandrasekhar
Powering up: She is the co-founder at The Unscripted Life and is the creator of MysticLand World Discovery, an AR app for kids to learn by play. MysticLand World Discovery is designed for kids between ages seven and 12 and helps them become global citizens. "Until age 16 I grew up in three different countries, which made traveling easy. Most of my childhood weekends were spent in cross-country driving with my parents, barbecue by the roadside and camping," says Abhinaya Chandrasekhar, who has hiked glaciers in Svalbard and camped at the Sahara Desert in Morocco. "I did spend my fair share of time dreaming about being the female Indiana Jones."
Leaving a corporate gig
I decided that it was time to bid goodbye to being an employee and jump into the uncertain vortex of chaos, or entrepreneurship, about four years ago. At that time I was employed as a strategic brand director at a global advertising company with a very good set of clients. For the next entire year every project I took up was to learn about new product development, design, tech and going beyond my domain knowledge. I also consulted with a series of start-ups at this time to get my hands dirty. Once I had set aside some startup seed money as well as built conviction that I could do this, I jumped ship. It was far from an impulsive move.
Things got very interesting the moment I met my co-founder Venkat (Mandalam). Our common interest in world discovery, being good at different aspects of running a business and our ability to work together well helped bring MysticLand World Discovery alive.
MysticLand World Discovery comes alive
I firmly have one foot in a fairytale world always! A year ago, I was in London, with some time to kill. The obvious choice for me was to visit the Harry Potter world yet again. The set never ceases to amaze me. At that time Venkat and I had had multiple conversations around world discovery becoming an everyday habit for kids. This is possible only with extreme interactivity and a very robust storytelling. As I walked around the four dorms watching equally excited adults and kids pass by, the idea of building a fantasy universe to bring alive world discovery struck me. Fantasy is timeless.
AR and possibilities
Until recently, AR was pure gaming. It was a fun experience that could make products sticky. Because of MysticLand, I see everything through the lens of learning. To me, AR is at the centre of what I create. Learning can be a chore, especially if presented as being educational. If I can engage a child to learn while completely disguising the journey as play, there's a winner. We were testing the app with a few kids and two of our toughest learning games are completely in AR. Our intent was to teach a child history and culture of different countries, which would have been an absolute snooze fest without the interactivity of moving around and collecting objects. As we were observing these kids, we realised that to them the lines between reality and augmented reality have blurred quite a bit. This can be a sweet spot to get their attention.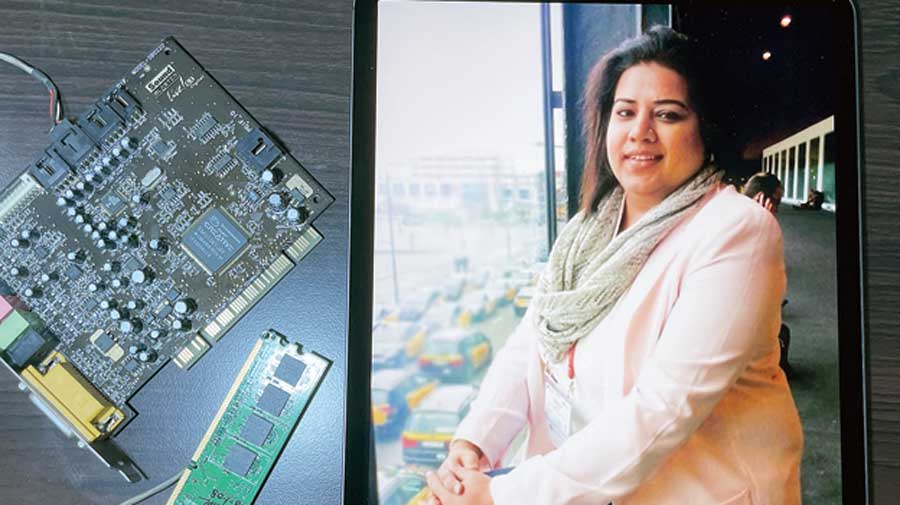 Damini Pawha
Powering up: Damini Pawha is the co-founder and CEO of Appsoleut Coders LLP, a growing and vibrant Gaming Studio based out of Gurgaon. The company develops iOS games with real-world simulation that is highly relatable for gamers. The studio has garnered over 150 million downloads across titles.
Foray into gaming
Appsoleut Coders was started in 2014 by three very eager people who were and are immensely passionate about all things gaming. Initially we created smaller car/bike racing games and then slowly we began exploring the real-world simulation genre. Not many Indian companies were developing vehicle-based games then. Generally when you talk of vehicle games the first thing that comes to mind is a racing game but we realised that driving and simulation is also a popular genre and we want to be leaders in that segment. Car Parking — Driving School has all the real-world feels with functioning traffic signals, real road signs, pedestrians crossing via zebra crossings, kids playing around the school areas and a big city to drive around and explore.
Working within Apple's ecosystem
Apple has such high-standard iOS devices that it helps us build high-quality games with high-quality graphics. The best part of the Apple ecosystem is how developers get full access to the premium global markets like the US, Japan and Europe. In fact, I would recommend that all independent developers should focus on developing for iOS just to get access to these premium markets!
Childhood days
I have been an ardent gamer since I was a child. I always chose games over my studies, which was such a struggle for my parents. But they are proud today. Mario, Contra, Rayman, Prince of Persia, Mortal Kombat, these are some of the games I grew up playing. I was and I still am the biggest fan of Tetris… I can play it for hours together.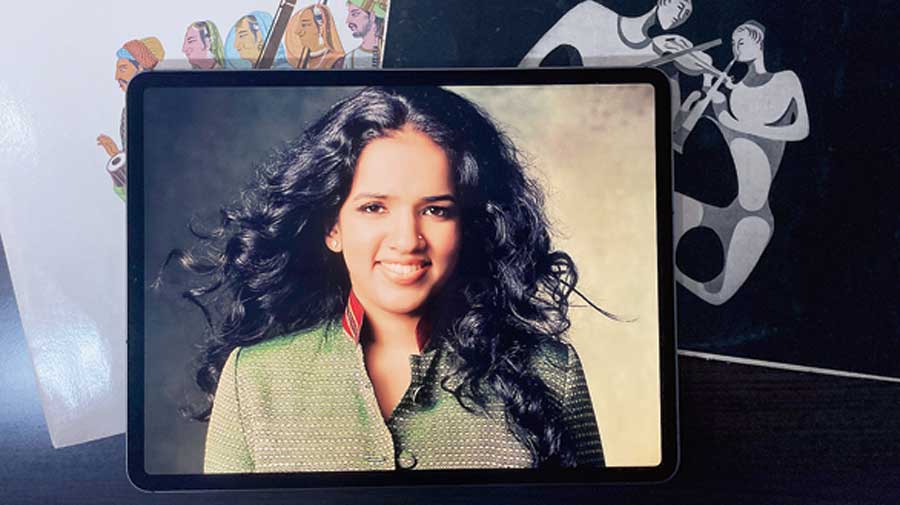 Bindu Subramaniam
Powering up: Bindu Subramaniam is a singer, songwriter, founder CEO of SaPa in Schools, and dean at SaPa (Subramaniam Academy of Performing Arts). The daughter of
violinist L. Subramaniam is building an app for young learners between three and six years old, with a vision to teach music and build a practice habit via games, virtual stickers and more.
Two schools of thought
At SaPa, our mission has always been about bringing music to children in a way that is accessible to them. Our methodology has been developed to make music learning fun and engaging. The app is an extension of that. Gamification, any time access to music education, fun and structured learning — the app is our way of taking SaPa's mission forward.
Tech and Indian music learning
I think 2020 has taught us that anything can be learnt through technology. What I love about the promise of this app is that it will allow children to progress at their own pace, and still learn in a structured way. Children learn better when they are having fun, and this app is going to be a lot of fun.
Lessons from L. Subramaniam
I think the most important thing I've learnt from my father is the importance of consistent hard work. You need to love what you do. It's about challenging yourself and not comparing yourself to others. We're trying to incorporate these things into our app, with daily streaks and challenges that encourage kids to log in and learn every day.
An important part of her life
Going from travelling all the time to being home all the time has been quite a transition. Spending time with my family has become the most important part of my life at the moment, and seeing how we can still manage to find quality time within all the quantity that exists. When I see my daughter, and my baby nephew, I realise there's so much more to know about how children learn, and that motivates me.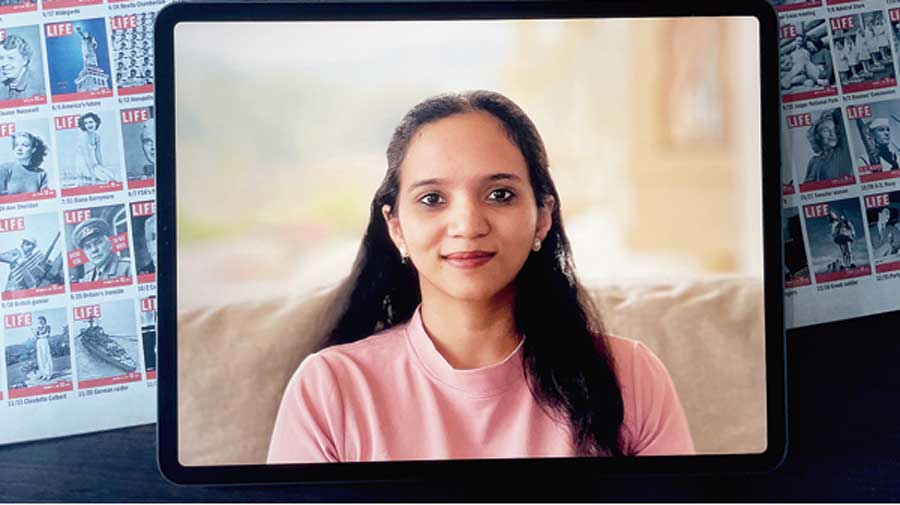 Raksha Rao
Powering up: She is the CEO and co-founder of Parjanya Creative Solutions. Born in Bangalore and brought up in New Delhi, Raksha Rao worked for Siemens India and after her marriage to Krishnaprasad Jagadish, she moved to the US and pursued an MBA in information science from California State University. She is back in Bangalore and along with being the CEO of the company and mother of a two-year-old, she is also working towards her masters in Carnatic music from Jain University. Her company's flagship app is Prayoga.
Working for companies versus herself
Having worked with some really talented people, we were able to build a robust network of subject matter experts whom we could quickly reach out to. The India start-up ecosystem is buzzing at the moment and the energy is, honestly, quite infectious. We also need to give a big shout out to the support to start-ups given by the government, especially with digitisation of financial systems.
The idea behind Prayoga
At Parjanya, we are fitness enthusiasts at heart, and we believe that fitness is a lifestyle and needs constant commitment. With most of us juggling work and home, we often do not find time to go to a gym or a studio to help us remain invested in this fitness journey. Fitness apps that we can use to train from the comfort of our home at any time of the day have been the perfect answer so far.
When we started testing out such apps for yoga in particular, one thing that we found was the fact that most of the apps stopped after showing a video of how an asana should be performed. You, as a user, would not know if you are doing it correctly or not. So the feedback that you would get from a real instructor in a studio was definitely missing, especially since users could no longer go to a physical location.
With our flagship app, Prayoga, this was the exact problem we set out to solve. We wanted to create an app that was very much Indian at heart while it was used worldwide. While most yoga apps that we used have beautiful instructional videos, Prayoga aims to go a few steps beyond. Along with our gorgeously produced videos, an animated 3D model of the instructor, and real-time feedback using ARKit and body tracking, we are able to tell you exactly which movement you can fix.
Body tracking technology in iPhones
Body tracking technology has been around in making VFX in movies for quite a while now, but the gear and logistics required are not easily accessible to anyone. Body tracking on phones has been a game changer in this regard. When we first saw this being introduced at WWDC 2019, we were blown away. With umpteen possibilities being explored, ranging from first-person-view gaming to dancing applications to fitness apps like Prayoga, are all being developed. Body tracking lends particularly well to fitness.