Of podgy fingers and dodgy keyboards
In Android phones go to Settings and click on Display; look for Font Size or Text Size; drag the slider to increase the size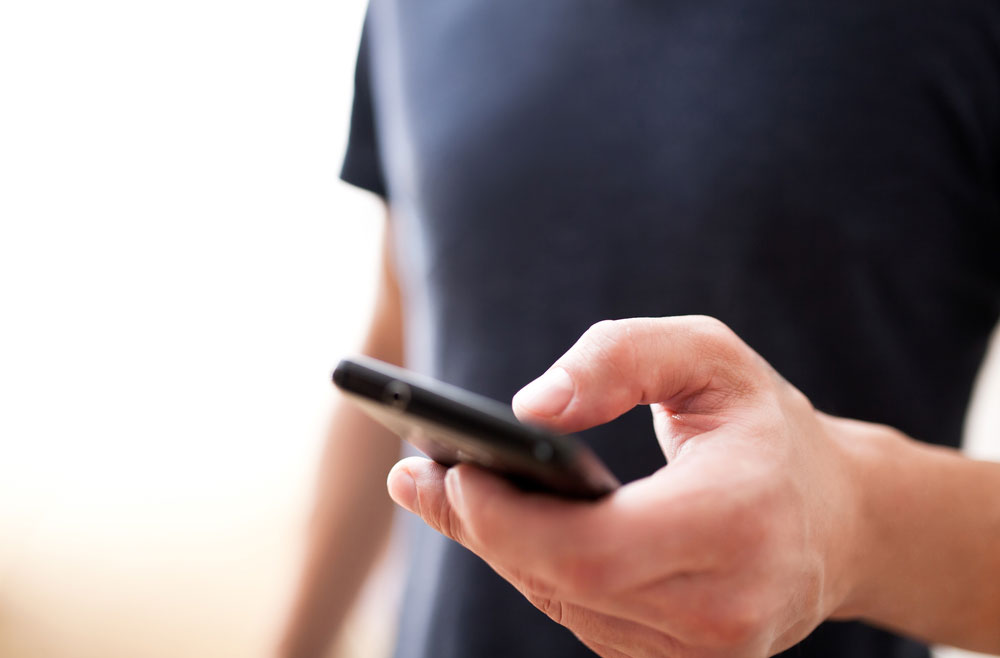 ---
|
Calcutta
|
Published 22.12.19, 02:13 PM
---
Those with fat fingers and older people often find it difficult to use a smartphone but assistive technology can now help them perform functions that they would have otherwise found difficult or impossible.
People with poor eyesight often wish that the app icons as well as the letters were bigger. In Apple's iOS, this is simply done. Head to Settings and open it. Slide your finger down to scroll below General and a couple of other functions to Accessibility. Note that in some versions Accessibility is under the General settings. Tap Accessibility and open it. On this page locate the Zoom and switch it on. Then return to the home screen. Find an empty space on the screen and double-tap on it with three fingers. You will get a rectangular magnifier that you can move around to the icons to clearly see them. This works well within apps too, especially when you are squinting to figure out a message somebody has posted. Double-tap with three fingers to zoom out.
If you want to enlarge your text size and keyboard letters, go to Settings. Scroll down to Display and Brightness and then all the way down to Text Size. You will find a slider that you can slide up to increase the text size to your comfort level. This operation also increases the size of your default keyboard. If you want it to be further increased, download one of many third-party keyboards that Apple now supports.
In Android phones go to Settings and click on Display. Look for Font Size or Text Size. Drag the slider to increase the size.
If you want to change the size of the default keyboard of your Android phone, first, download the GBoard from the Play Store if it is not preinstalled and make it your default keyboard. Start a message, and your keyboard will appear. Press and hold the comma key. Two green options will pop up above the key: a cog and a box. Slide your finger to the cog and release. A menu will pop up. Tap Preferences and select Keyboard Height. Drag the slider to Extra-Tall. Your keyboard will be substantially increased.
In Samsung phones, go to Settings then Display. Scroll down to Easy Mode and tap on it. On the next screen choose Easy Mode from the two options, and then Done. Your icons, keyboard, messages, even your clock display will be larger.
If you are still not happy with your default keyboard even after tweaking it, you could download a big button keyboard such as the SwiftKey keyboard for free from the Play Store. Microsoft bought SwiftKey in 2016. It allows you to customise the keyboard to a larger size. During set up, tap on Resize and adjust the keyboard size. The colour of the letters on the keycaps is in high contrast so they are easier to spot without straining the eyes.
If you need an even larger keyboard, download the 1C Big Keyboard from the Play Store. It is handy for people with podgy fingers and older people can use it too. The keyboard uses huge buttons for the letters. The Qwerty keyboard is arranged in a honeycomb pattern to make room for the enlarged keys. You can download it for free but if you don't want to see ads you can buy the premium version.
Should you need a keyboard that supports a large number of languages then MultiLing keyboard stands out. It can be configured to display large and clearly distinguishable buttons on the keyboard. It also includes gesture support and the ability to add new words to the dictionary. The keyboard can also double up as a simple calculator.
A good Bengali keyboard is Indic Keyboard by Indic Project. During set up, turn off "Use system language" and choose just English and Bengali Inscript. The alphabets and numbers are large on this keyboard.
Send in your problems to askdoss@abpmail. com with TechTonic as the subject line