Now, a Bollywood film shot on OnePlus 9 Pro 5G
'2024', a 60-minute action thriller is set in Mumbai and follows the journey of four youngsters who grew up in an orphanage in Dharavi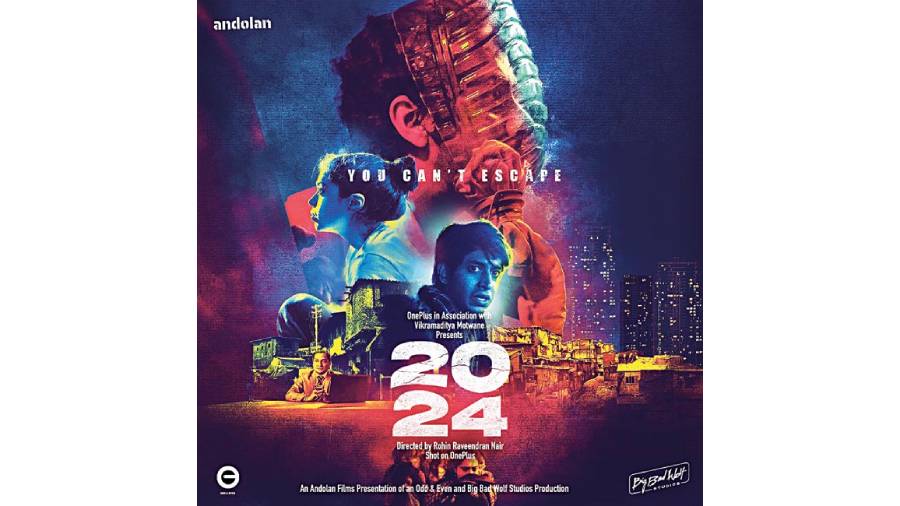 ---
Published 24.11.21, 05:32 AM
|
---
We have seen Hollywood directors using the iPhone to make films and documentaries, like Steven Soderbergh's Unsane, Sean Baker's Tangerine and Jay Alvarez's I Play With the Phrase Each Other. It's time for OnePlus 9 Pro 5G to be put to the test. OnePlus has collaborated with Bollywood director Vikramaditya Motwane's Andolan Production as well as the Big Bad Wolf Studios and the Odd and Even Productions to produce a new feature film titled 2024, a 60-minute action thriller that's entirely shot on OnePlus 9 Pro 5G.
The film is set in 2024, the story takes place in Mumbai and follows the journey of four youngsters who grew up together in an orphanage in Dharavi and are faced with the survival challenges of a virus outbreak. As the result of the mutating virus, their city experiences havoc with people rushing to find refuge. Directed by Rohin Raveendran Nair, the film features Muskkaan Jasferi and Mayur More, best known for their roles is Netflix TV series such as Mismatched and Kota Factory, respectively. Also starring are Tejiasvi Singh Ahlawat, Sharul Bhardwaj and Mihir Ahuja.
What makes the OnePlus 9 Pro 5G standout is the Hasselblad camera collaboration, which promises to capture the right colour temperature and high dynamic range. The OnePlus 9 Pro camera is said to have offered a seamless shooting experience because of its 8K 30 fps tech, superior HDR video recording, in-built image stabilization, and support for capturing 4K at 120 frames per second. The camera set up includes the advanced Nightscape Video 2.0 and it allowed the crew to capture bright and detailed videos, even in dim environments. Coupled with DOL-HDR and the ultra-wide camera, the camera system also allowed them to bring every frame to life across captivating contrasts and exciting sequences.
You can watch the film on Disney+ Hotstar and judge for yourself.