NDHGO founder on creating AI-based platform to help businessmen
Start your own professional online store in just 30 seconds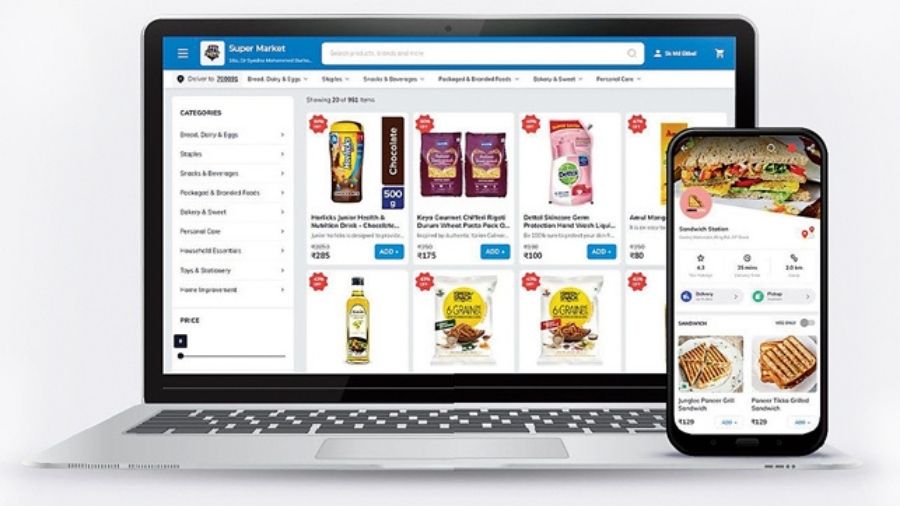 ---
Published 16.10.21, 04:11 AM
|
---
The aim is to create an alternate channel beyond online aggregators," says Kumar P. Saha, founder of NDHGO. The AI-based e-commerce platform, debuted in India to empower businesses of all size, by providing a platform to set up their own professional online store in just 30 seconds at no additional cost. The retail-tech start-up by Senrysa Technologies allows to seamlessly convert any business into a professional online e-commerce store. Here's what the founder of NDHGO told us over email.
How do offline businesses benefit from NDHGO?
Our mission started with a simple goal of providing universal access of e-commerce technology to businesses of all sizes. No one should be left out of the economy due to the complexity of technological adaption or the fee involved. Therefore, NDHGO, an AI-based user-friendly e-commerce platform, empowers retailers to enrich and expand their business by setting up a professional online store in just 30 seconds, free of cost, with world-class user experience.
We believe in empowering not just neighbourhood kirana stores but any and every local business, creating a hyperlocal connect for both merchants and their customers. NDHGO brings innovative technologies and end-to-end solutions, including delivery operations to businesses to revamp their operations effortlessly by developing personalised online store in form of a website or an app and enabling digital payment from the comfort of their smartphones. The company is committed to make phygital growth a reality for as many retailers as possible.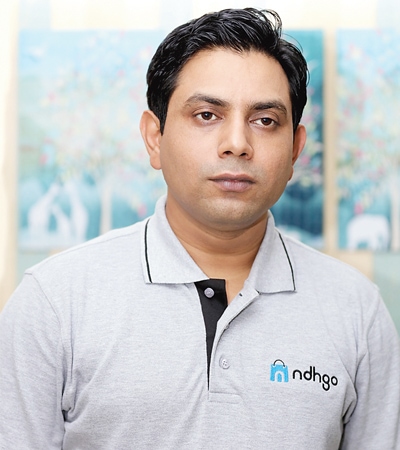 How different is this from what Google is offering in way of allowing customers to find businesses and offer contact numbers for the same?
While Google help consumers identify business locations and contact details, NDHGO offers a more personalised experience by connecting the consumers to their favourite brand and stores online. Further, the app uses a user-friendly and hassle-free interface, allowing customers to easily interact, make purchase and track their order on real-time basis.
Customers have a choice to select from multiple payment options according to their convenience and manage transactions securely and instantly. Not leaving any stone unturned, NDHGO also offers a 'store finder' for customers to find verified stores near them to shop from.
From a business point of view, we provide a springboard of features to run a successful ecommerce business, starting from online ordering system, accepting online payment, easy store management, order management, coupons and discounts, professional store themes and many other features free of cost. With NDHGO, retailers can manage an online store from anywhere, at any time and expand their business and consumer network geographically.

How do you make the players in the unorganised sector see the benefits of NDHGO?
We believe in creating a 'healthy commerce' solution for local businesses and merchants by providing a level playing field for all retail businesses large or small. To familiarise merchants and retailers with the platform, first-hand field training is carried out by our team to explain the details, salient features and benefits the app offers and address all the queries.

What have been some of the success stories of NDHGO?
NDHGO debuted in India recently after a pilot run of six months and today has its operations across the country, serving in more than 100 cities. Over one lakh businesses/ merchants are already successfully running their business on the platform. NDHGO aims to connect every seller to the economy by expanding its network to reach two million retail partners and 500 top Indian cities by 2022 by building a network not just in tier-I but tier-II and tier-III cities as well, in a phased manner, making NDHGO a household name.

Restaurants and grocery shops are doing brisk business by putting their inventory on platforms like Swiggy, Big basket or Zomato....
The aim is to create an alternate channel beyond online aggregators. Though restaurants, grocers and other retail businesses are getting orders through online aggregators they have to part with sizable commissions with the aggregators which makes the whole model economically unviable in the long run. As online ordering is available at consumers fingertips, and is growing leaps and bounds, businesses have no other options other than to sell through the aggregators.
NDHGO wants all businesses to have their own online ordering platform as another channel to reach and serve their customers without parting with any commission to a middleman which in turn will help businesses pass on some commercial benefit as an added consideration to their customer. This entire process thereby creating an overall environment of "healthy commerce".