A defining tech moment arrived on July 10, 2008 when Apple launched the App Store, the hub where iPhone owners could browse and download apps from third-party developers. A world of possibilities opened up and suddenly there were a zillion possibilities for the iPhone. There were apps for almost everything — composing music to correcting photos to puzzles.
As the year winds up — and a unique one at that — Apple once again celebrates apps that reflect the phase we are in. The focus, as always, is on technical innovation, user experience and design. Then the company considers the impact these apps have had on our lives. Some of the apps have helped us learn, some have made work easy and others have brought us together.
Winners of 2021 App Store Awards inspire as apps played an essential role in our lives in a year that continued to challenge us in several ways.
Trend of the Year: Connections
Winners in this category include those who have the strength to move people. The developers of these apps brought about a sense of togetherness and friendship. The top trend of the year is connection and the winners reflect that.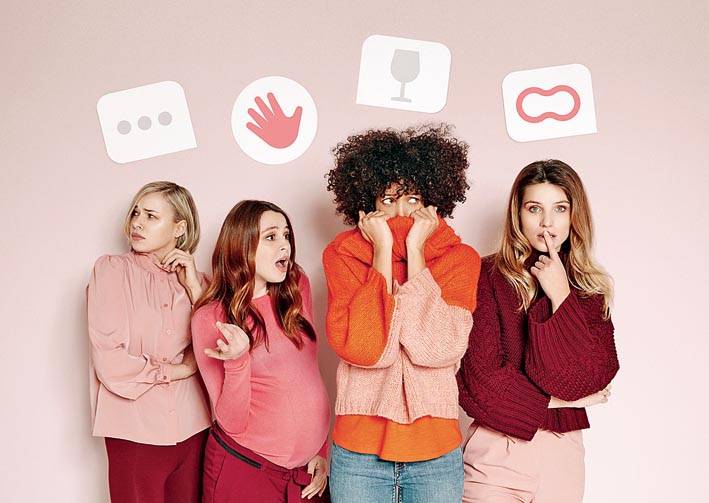 Peanut, the app
Peanut: Connected women experiencing major life milestones, from pregnancy to menopause. Whatever you are navigating, Peanut offers access to a community that's willing to listen and share advice.
Canva: It helped connect to an entrepreneurial spirit. Anyone and everyone can use the app's drag-and-drop feature and layouts to design, share and print business cards, logos, presentations and even make short videos.
Among Us!: It connected friends and imposters all over the world through a popular social game of whodunit. You can play online or over local Wi-Fi with four to 15 players as you attempt to prep your spaceship for departure, but beware as one will be an impostor.
EatOkra: It connects Black-owned eateries, food trucks and more across the US.
Bumble: The app connects users to social hubs for making friends, professional networking and, of course, finding someone special.
Games of the Year
From story-driven adventures to action-packed competitions, to indies, it has been an excellent year for game developers.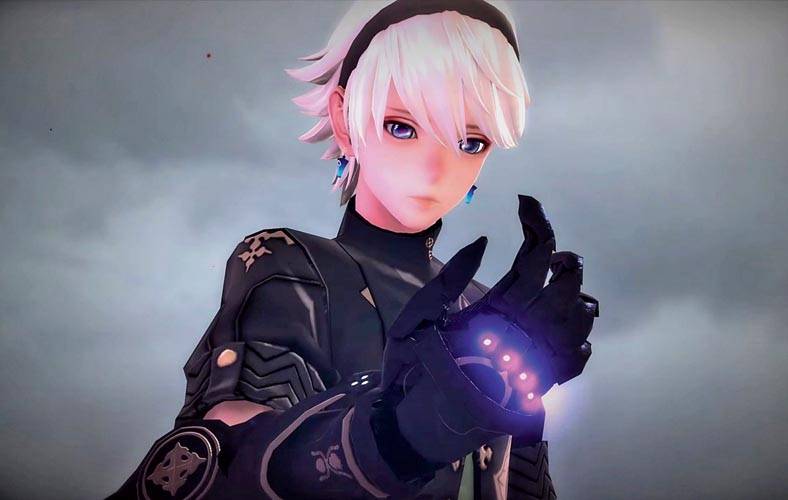 Fantasian has been declared Apple Arcade Game of the Year
Fantasian (Apple Arcade Game of the Year): The RPG is set against a spectacular backdrop made from nearly 160 handmade dioramas that blends physical environments and 3D characters.
Myst (Mac Game of the Year): It's a stunning remake of one of the most fascinating worlds in gaming history. Journey to Myst Island and other stunning, long dormant locations — called Ages — and begin to unravel the mystery you have been thrust into. As you learn what happened on the island, you will find that you are playing a key role in an epic story whose ending has not yet been written.
Space Marshals 3 (Apple TV Game of the Year): Join the rowdy Space Marshal crew on their latest misadventure in outer space. This is a story-driven action game with an emphasis on stealth and tactical combat.
Marvel Future Revolution (iPad Game of the Year): Marvel's first open-world action RPG on mobile allows you to embark on an epic campaign as a Marvel SuperHero.
League of Legends: Wild Rift (iPhone Game of the Year): The MOBA transforms one of the world's most popular multiplayer online battle arenas into a mobile experience everyone can enjoy.
Apps of the Year
These are apps that made life appear easy, helped us stay informed and made lives slightly entertaining, especially for children. Carrot Weather is Apple Watch App of the Year
Carrot Weather (Apple Watch App of the Year): Choose one of five personalities for Carrot, from the strait-laced "professional" to the profanity-laden "overkill". You'll actually be looking forward to a torrential downpour just to see what your weather robot has in store for you. The weather forecast is spot on.
DAZN (Apple TV App of the Year): It is the place that fans can watch every NFL game. Or exclusively stream every Premier League, UEFA Men's and Women's Champions League plus UEFA Europa League matches. It's perfect for sports fans.
Craft (Mac App of the Year): It is a tool for creating beautiful documents and notes and sharing your thoughts. Everything you create in Craft can be shared with one tap. Craft supports inline markdown, backlinks, code snippets, images, videos, attaching PDF files, and rich link previews.
LumaFusion (iPad App of the Year): LumaFusion was first released in December 2016, as the first professional multitrack video editing and effects app for iOS. And it has grown year after year as Apple hardware became more powerful.
Toca Life World (iPhone App of the Year): Create your own world and play out any story you like with Toca Life World.
India App Store charts
Top paid iPhone apps: DSLR Camera, Vehicle Registration Info, Forest — Your Focus Motivation, Sticker Babai: Telugu Stickers, Aadhaar Card QR Scanner, Procreate Pocket, AutoSleep Track Sleep on Watch, Money Manager (+PC Editing), TouchRetouch and Govt Guide — PAN Card, Aadhaar.
Top paid iPhone games: Hitman Sniper, Minecraft, Monopoly, Grand Theft Auto: San Andreas, RFS — Real Flight Simulator, Grand Theft Auto: Vice City, Heads Up!, Plague Inc., Assassin's Creed Identity and Ski Safari 2.
Top paid iPad apps: Procreate, GoodNotes 5, Notability, Messaging for WhatsApp on iPad, LumaFusion, Duet Display, Affinity Designer, Forest — Your Focus Motivation, Affinity Photo and Amaziograph.
Top paid iPad games: Minecraft, Hitman Sniper, Monopoly, Grand Theft Auto: San Andreas, RFS — Real Flight Simulator, Grand Theft Auto: Vice City, Plague Inc., Infinite Flight Simulator, Assassin's Creed Identity and Need for Speed Most Wanted.
Top Arcade games: NBA 2K21 Arcade Edition, Sonic Racing, Skate City, Cut the Rope Remastered, Oceanhorn 2, Samurai Jack, Angry Birds Reloaded, Sneaky Sasquatch, Ballistic Baseball and The Pathless.