LG K42: a beauty not a beast
This smartphone is a hardy companion for people who know the importance of having a second phone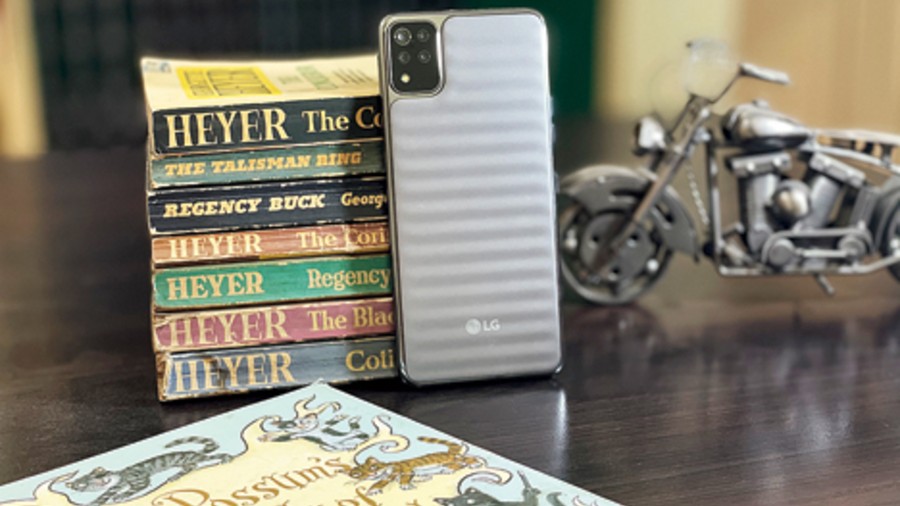 ---
---
Many carry two smartphones, one for office work and the other for keeping personal things, well, personal. With work and home lives crossing paths all the time, there is a sizeable crowd trying to maintain a line between the two worlds in the form of two smartphones. What does this second device need to have in terms of features? Definitely not the fastest of processors. It's a phone for messaging, taking a few photos for personal use, scrolling social media feeds and maybe watching some videos. One company that has been making smartphones forever but somehow don't enjoy top-of-the-mind recall is LG.
Recently we had the LG K42 in for review. In way of hardware specs, nothing really special but we are not looking for anything out of the box. But there are two things about the phone that are unique.
First, design and durability. There is a back panel with a wavy design, which looks unique and serves a practical purpose, that is, better grip. Also, the phone has passed 810G compliance test, which makes it durable, is better equipped to falls, high and low temperatures as well as humidity. That's a lot of things most budget phones don't offer. Second, the phone comes with a two-year warranty (though limited), something uncommon in 2021. The website mentions that the phone also has one-time free screen replacement. If that's amazing, what's inside the phone?
LG makes premium phones like LG Wing and LG Velvet, both of which pack in the latest technology. The K42 is on the other end of the spectrum. The 6.6-inch HD+ display is very bright and not a bad quality panel at all. After all, this South Korean company knows a thing or two about displays. Being a low-end device, expect some colour shifting but nothing to put off your buying decision.
On the camera front there is a quad set-up of 13MP main, 5MP super-wide and 2MP each of macro and depth sensor. Let's leave out the smaller lenses as they hardly make any difference to the set up, besides saying, "Look ma, there are four lenses!" Under decent lighting, the main camera has good depth and the colours are true to life. The super-wide camera too is good, capturing colours well. AI chops bring up the photo quality quite a bit. Where the set up suffers is during night. There is no dedicated night mode, which is available on devices from competition.
In way of performance, it's a Helio P22 chip running the show, which is good enough for scrolling, streaming and tap-tap games only. Don't expect any heavy gaming on the phone. Plus, the low-end processor ensures battery life is not easily sapped. It would have been better had LG gone with 4GB of RAM (instead of 3GB) but at least the company offers expandable storage through microSD.
Like we said early on, it can be a great companion device. If the user is clumsy like me, dropping the phone once a week, this is a good choice. It's hardy and it has good battery life. The phone doesn't promise the moon while settling for the kitchen garden! Two-phone people manage to maintain the line separating personal- and work-related matters better. LG K42 is a hardy companion for people who know the importance of having a second phone.
Device: LG K42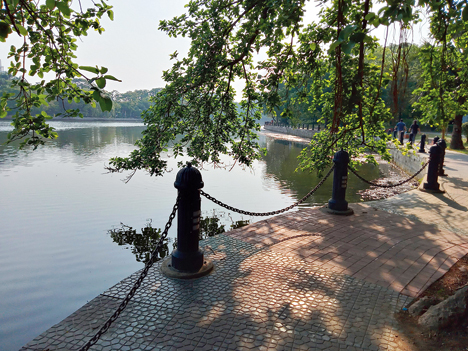 Price: Rs 10,990
High notes
• Two-year limited warranty
• Hardy phone; tackles drops better than rival phones
• The wavy design on the back panel offers a good grip
Muffled notes
• Android 10
• Absence of night mode