Let Spotify help you
With live gigs returning, it's time to prepare for the big day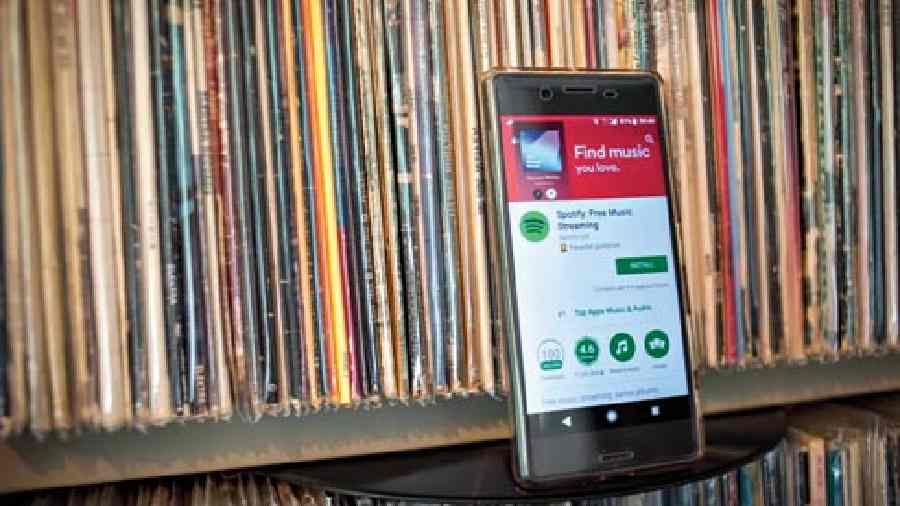 Spotify has plenty of features that involve collaboration with friends
---
Published 30.06.22, 02:41 AM
|
---
Blend with friends
You can Blend with your friends who are heading to a gig with you. The feature helps you check whether you love the same music (or not). You'll also receive a social sharecard, which shares your taste-match scores and lets you see your listening preferences compared to your friends. Visit the option by tapping the Search option, then the 'Made for You' tab. You will come across a '+' sign within the 'Create a Blend' box. Invite a friend to share the playlist with you.
Offline streaming
There are concert locations where Internet connecting is iffy. But that shouldn't stop you from cranking up the music with Spotify's offline mode that allows Premium users to play downloaded tracks at any point and listen to them even when there's no Internet connectivity.
Enable Crossfade
A favourite feature for those who grew up listening to music on physical albums. The feature lets the audio slowly fade out. Under settings, the Crossfade option can allow a transition between one and 12 seconds.
Radio ga-ga
Get a collection of songs based on any artiste, album, playlist, or song, with Spotify Radio, available for Premium users. It's ideal for moments when you don't know what to play.
Post-festival playlist
Make it a memorable gig and get your friends to create a collaborative playlist with you. This feature lets you "team-up" to add your favourite songs to a shared playlist, and listen to it together.
Use a Sleep Timer
You are back home and tired from jumping around. But you want to fall asleep while listening to music. Ask Spotify to stop playing after a specific period of time. You can set the timer for a minimum of five minutes and a maximum of one hour. Hit the three-dot menu on the song that's playing and then scroll down to choose Sleep Timer.
Change playlist cover
The gig is over but the memories must stay on. Change the cover image on your playlist with a simple click. To change a playlist cover image, open up a playlist, tap the three-dot icon, select Edit and then tap Change Image.