Laptop segment sees no stagnation
The Asus ZenBook Pro Duo is purpose-built to drop jaws the moment you open it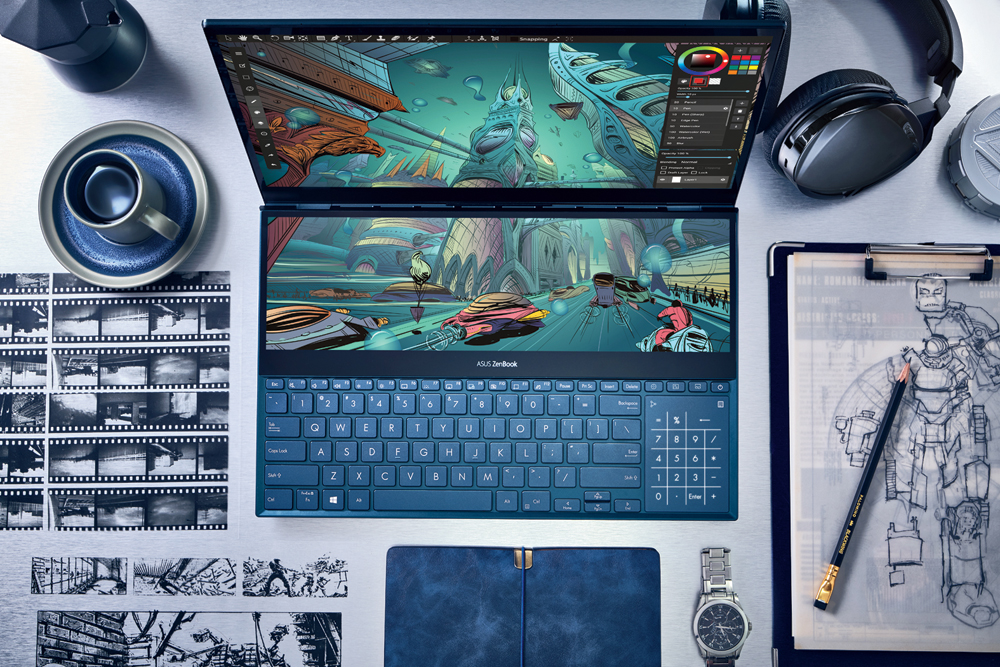 ---
---
Asus ZenBook Pro Duo UX581

If you thought the laptop segment was stagnating, think again. With probably the boldest design this year, the Asus ZenBook Pro Duo is purpose-built to drop jaws the moment you open it and feast your eyes on the dual 4K displays — one standard 15.6-inch 4K OLED HDR touchscreen and a secondary 14-inch 4K touch display just above the keyboard. Expectedly pricey, this is one for creative pros who can see workflow benefits with the second screen.

The primary panel is a gorgeous OLED one with a wide colour gamut, allowing you to use this for creative work and entertainment alike. The second 'ScreenPad Plus' display works like any dual-monitor setup, which means you can move any programme or utilities to the second display for ready reference, and since it is a touch panel, you can manipulate screen objects with your fingers or use the AsusPen for writing (with recognition) and sketching. Yet, it isn't only about the screens — Asus offers Core i7 and Core i9 configurations paired with top-spec Nvidia GeForce RTX 2060 graphics with up to 32GB of speedy memory, which means it handles creative apps and most games without breaking a sweat. The keyboard offers good travel, although it is a bit cramped, and the trackpad handily doubles as a number pad.
At 2.5kg without the charger, the laptop is clearly in desktop replacement category and you get top-notch build quality and sturdiness. Both displays are locked to 60Hz resolution, which is a pity. Connectivity options are limited to two USB 3.1 ports and one HDMI, and while Wi-Fi 6 support is a bonus, Asus could have fit in a LAN port somewhere on a laptop this size. Battery life is mixed, especially if you use the second screen a lot.
Price: Rs 209,990 onwards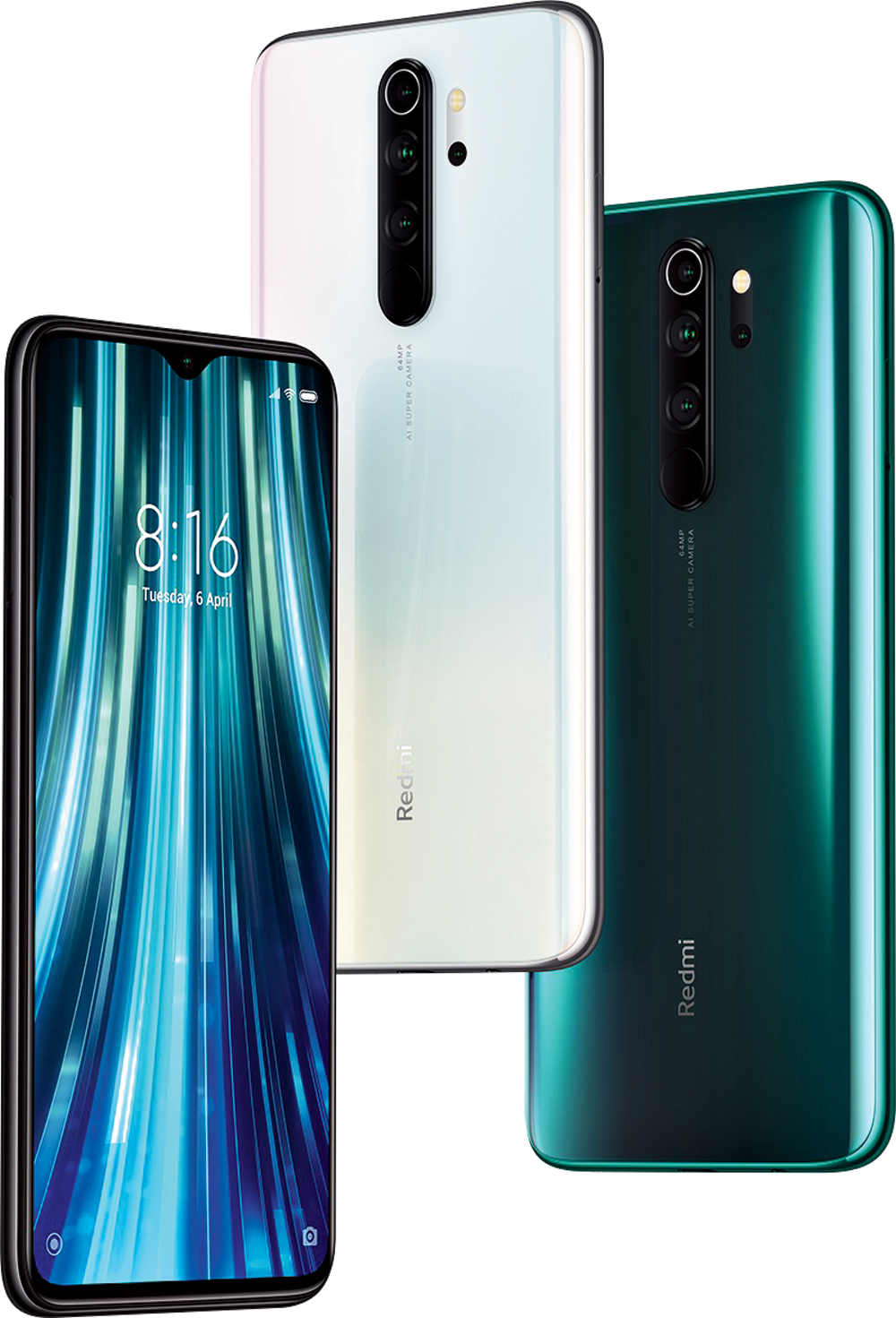 The Xiaomi Redmi Note 8 Pro
Xiaomi's hugely successful Redmi Note series sees the launch of the latest Redmi Note 8 Pro, and the phone checks the boxes on most counts — most notably performance, cameras, battery life and value — even as it sees increasing competition in its territory from the likes of Realme.
The headliner on the device is the 64MP camera setup, and for the most part, Xiaomi's delivered one better than Realme even though they use the same Samsung GW1 sensor. Photos taken in daylight were chock-full of detail and exposed accurately, and image quality and noise levels didn't suffer too much even when the sun went down. The rest of the quad-camera setup — a 8MP ultra-wide-angle, a 2MP depth sensor and the 2MP macro setup turned out usable results, with the macro shooter wowing with its added perspective. Now, kitting the Redmi Note 8 Pro with the new MediaTek G90T may raise eyebrows in a market that's prone to look for the Qualcomm branding on the box, but the move has paid off for Xiaomi — the Note 8 Pro runs without a lag or stutter even on heavy workloads and multitasks between heavy apps on 8GB of RAM like a pro. Combined with the full-HD+ LCD display with HDR support, this is a great device for gaming or media consumption. Good longevity too, with the 4,500mAh battery with 18W fast charging.
While the design is undeniably premium for its price segment, the phone is large and heavy in the hand though the curved rear panel allows for a good grip. The fingerprint sensor is far too close to the camera setup for comfort. MIUI ships with a bunch of preinstalled apps and notification spam, which is bothersome.
Price: Rs 14,999 onwards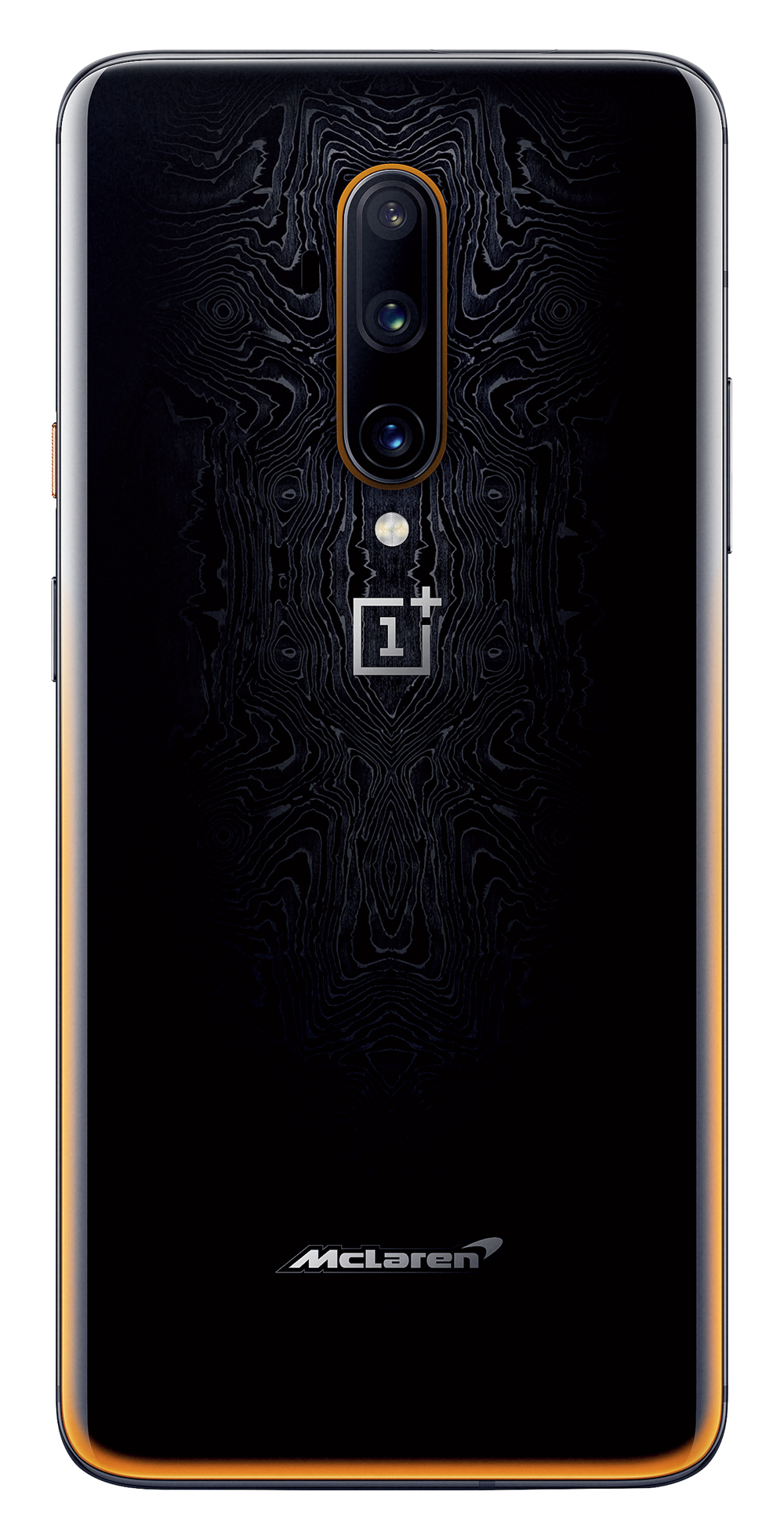 OnePlus 7T Pro/ McLaren edition
With the OnePlus 7T borrowing a number of big-ticket features from the OnePlus 7 Pro, was a 'T' refresh of the OnePlus 7 Pro really required? That's the Rs 53,999 question for OnePlus, but for folks looking to upgrade to OnePlus' premium flagship, you get a marginally better performance and battery life than the previous generation, and Oxygen OS 10 out of the box. McLaren racing fans can spend a bit extra for some added style and performance with the limited-run McLaren edition.
Unless you pick up the McLaren edition with its rather unique imprint pattern and orange accents, the 7T Pro looks a lot like the the 7 Pro it replaces, save for a new 'Haze Blue' colour. All that you liked about the 7 Pro has been retained, including the premium build quality and that stellar 6.67-inch 90Hz QHD+ AMOLED panel that continues to be a joy to use, not to mention spoiling you forever after for regular 60Hz phones! Like the OnePlus 7T, the 7T Pro sees a bump up to the Qualcomm Snapdragon 855+ processor, which yields better graphics performance. 8GB RAM is standard, unless you pick up the 12GB-spec McLaren edition. No surprises for a OnePlus flagship — performance is without compromise — and Oxygen OS continues to be my Android skin of choice. Battery life is marginally improved and the phone lasts a full day even on 90Hz.
Like the 7 Pro, top heavy and not easy to manage in one hand. Lacks the IP rating and wireless charging one has come to expect at this price point. Low-light videos and photos leave a lot to be desired.
Price: Rs 53,999/Rs 58,999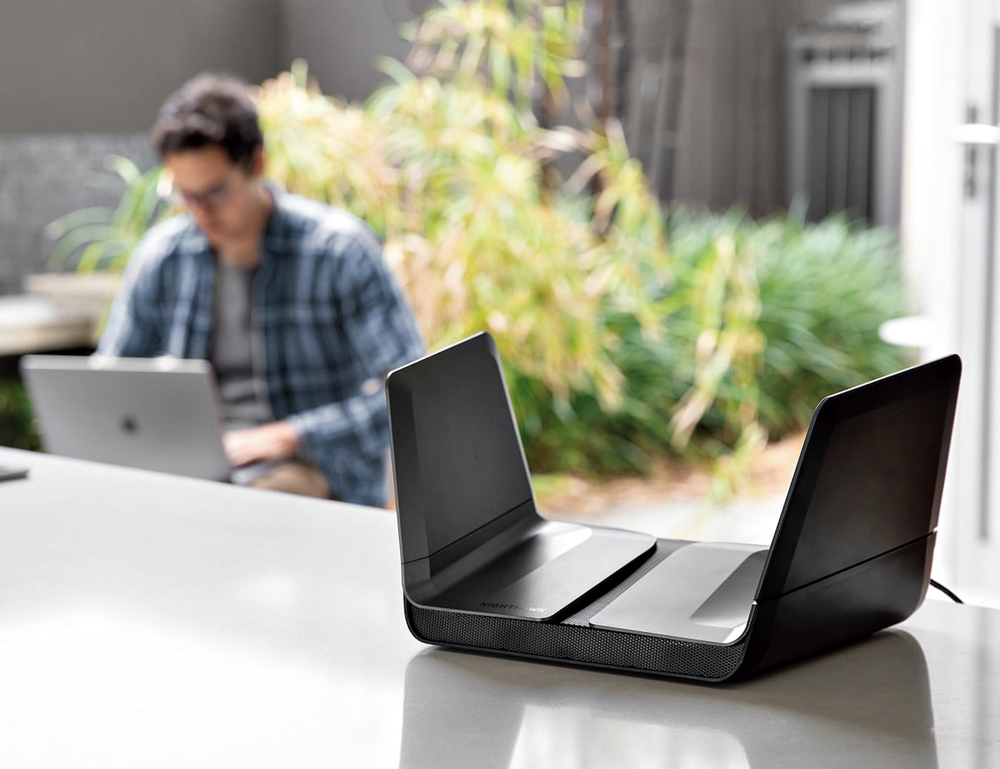 NETGEAR Nighthawk AX8 (RAX80)

With the likes of the Samsung and Apple flagships supporting the new Wi-Fi 6 (802.11ax) standard and the next generation of laptops and connected devices expected to follow suit, the Netgear AX8 Wi-Fi 6 router lands (quite literally, looks like something straight out of Star Wars!) in time to handle the increasing demands of the connected home of today… and tomorrow. One for the early adopters, though.
Futuristic looks aside, the AX8 comes loaded with five gigabit LAN ports and two USB 3.0 ports and has a quad-core chip with 512MB of memory powering the experience. You set up and manage the router via either the Nighthawk mobile app for most basic settings or the web console for some of the more advanced stuff like VPN setup, combining multiple Internet connections or managing the attached drives. The new Wi-Fi 6 standard promises increased throughput, better range and capacity with lesser network congestion, and in my testing, the AX8 was exceptionally fast with a 20-25 per cent speed boost over my existing 802.11ac router… and you'll even notice gains on existing Wi-Fi 5 devices.
Future-proofing your network comes at a steep price — a single AX8 router is priced similarly to three-satellite mesh systems, so this is clearly targeted at those who simply must have the latest greatest.
Price: Rs 29,999