Kalamsat-2, made by college students, takes off on Isro vehicle
The satellite will help in communication in disaster zones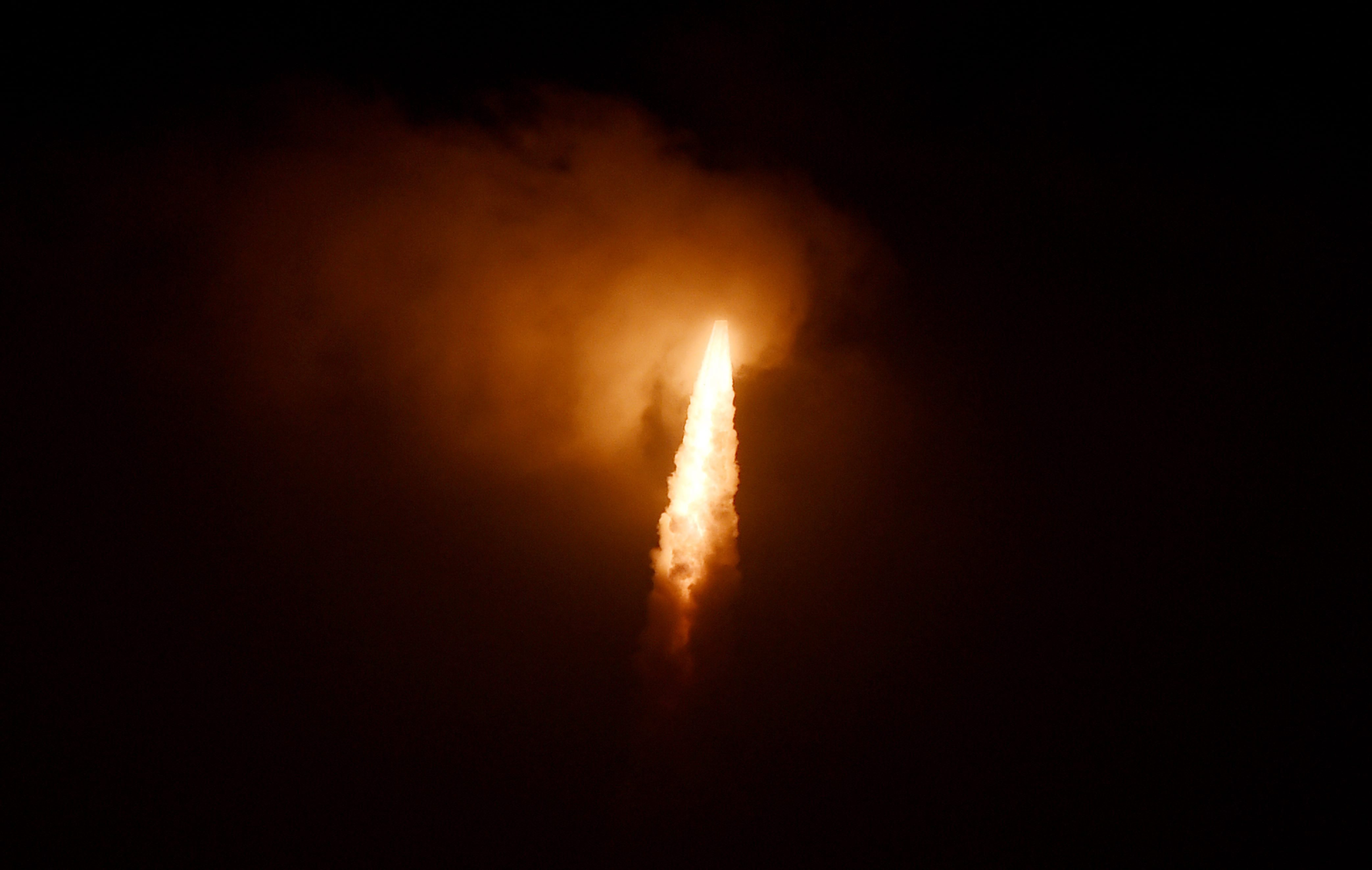 ---
---
When Isro fired its first launch vehicle for this year at 11.37 pm on Thursday, its rocket carried a satellite made by students that could help in communication in times of disasters such as cyclones.
The PS4 – the most advanced Polar Satellite Launch Vehicle (PSLV) - that was launched from the Satish Dhawan Space Centre at Sriharikota will also put in space Microsat-R, a 740-kg military imaging satellite by the Defence Research and Development Organisation (DRDO).
Kalamsat-V2, the student payload that is all of 1200 grams, will be the first satellite made by students to use PS4 as the orbital platform.
The satellite was developed by students of Space Kidz India, a Chennai-based organisation that promotes space science awareness among students.
"This is a realisation of our dream," said Srimathy Kesan, the founder CEO of Space Kidz India. "We're very excited about the launch and the excitement is that it is going on our home shuttle."
In 25 years, the PSLV has successfully carried 53 Indian and 269 international satellites. It was also used in the Chandrayan-1 and Mars Orbiter Missions.
Speaking to this website, Vivek Singh, ISRO's public relations official said that although ISRO has launched student satellites in the past, this is the first time for this stage in the case of Kalamsat-V2.
The Kalamsat-V2 is a 10 cm cube weighing 1200 gram. "The earlier launches we had were suborbital but this is going to orbit the earth. We are using the PS4 mechanism where the satellite is going to come out of the payload bay and orbit with it," said 22-year-old Tanishq Dwivedi, one of the students behind Kalamsat-V2.
The satellite was developed by a team of 11, with seven students in the core group. "It is a communication demonstrator satellite," Dwivedi said. "There was an earlier experiment to test the material, now this is for communication, which can be later used during disaster management such as cyclones."
Space Kidz India was started in 2011 by Kesan. "I run a competition called Young Scientist India and that's where I picked up all these kids. My vision was to have a student satellite put up from our country. And the students we have are from various colleges. Actually when I picked them they were in school," Kesan said.
A team of teenage students from Space Kidz India made history by creating and launching the world's lightest satellite on June 22, 2017, by NASA, from its Wallops Island facility in Virginia. Also called Kalamsat, it was the first 3D printed satellite to be launched.
On August 25, the student team launched another sub-orbital satellite SKISAT on a reusable rocket called SARGE.
The launch took place from Spaceport America, New Mexico. SKISAT was a cube satellite made of aluminum flight metal and was done to test the satellite material.
Last week, Isro launched its outreach programme to attract young minds and nurture space research. On January 18, Isro chairman K. Sivan announced the Young Scientist programme.
"Under this programme, three students from each state will be taken to Isro for a month," Sivan said during the launch of the programme. "We want them to get a practical experience of building a small satellite. If the satellites are good, we want them to fly."
🇮🇳 #ISROMissions 🇮🇳#PSLVC44 sits pretty on the launchpad at the Satish Dhawan Space Centre in Sriharikota under the watchful eyes of the #Moon, ahead of its midnight launch tomorrow (Jan 24), carrying #Kalamsat and #MicrosatR.

Updates will continue. pic.twitter.com/DA1fatQA5U

— ISRO (@isro) January 23, 2019