Is the iPhone SE 2020 worth it?
Apple refreshed its pocket-friendly iPhone SE after 4 years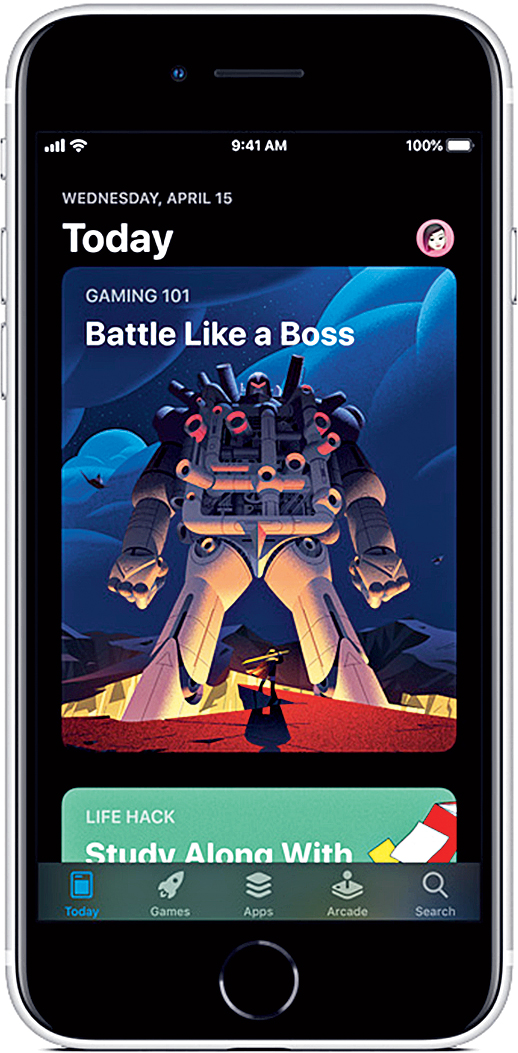 (Sourced by The Telegraph)
---
Published 26.04.20, 11:04 PM
|
---
Amid the pandemic sweeping the world, Apple refreshed its pocket-friendly iPhone SE after four years. Let's see how the iPhone SE 2020 measures up.
What it looks like
It is small, has a 4.7-inch display and can fit in your hand or your pocket. The Home button is back along with Touch ID, but you won't be able to unlock the phone using Face ID. It comes in three colours — black, white and red. But no matter what colour you choose, the front is always black. It weighs 148gm. It is dust and water-resistant and can also survive being dunked in water to a depth of 1 metre for 30 minutes.
Performance and battery
Even though it is priced low, the iPhone SE mirrors the performance of last year's iPhone 11. It has the same A13 Bionic chip and a third-generation neural engine. In layman's terms, it means it will be fast and smart. Apple never divulges the amount of RAM but rumour has it that it has a 3 GB RAM due to the new chip requirement. It supports Bluetooth 5.0 and is available in 64 GB, 128 GB and 256 GB models.
You can have two phone numbers on the SE 2020, thanks to its dual SIM support — a nano-SIM and an eSIM. Both are LTE-enabled. WiFi on the phone is much better with its support for 802.11ax that is now marketed as WiFi 6. With Haptic Touch built-in you can long-press to launch actions instead of opening the apps, reply to notifications, preview messages and links, switch keyboards, switch apps, animate Live Photos, and more.
The A13 Bionic is known for its great battery life. The SE is expected to easily work the whole day on a single charge. Additionally, the SE also has wireless charging capability with Qi-certified chargers. It can charge fast, charging 50 per cent in just 30 minutes.
Cameras
Apple is touting the SE 2020 cameras as the best single-camera system. The cameras are excellent and even better than the iPhone XR but not as good as the iPhone 11. The new iPhone SE has a single 12-megapixel rear camera and a 7-megapixel front-facing camera for selfies. You will not get iPhone 11 features such as telephoto and wide-angle lenses, and Night Mode for improved low-light photography. The Portrait Mode unlocks all six portrait lighting effects and, of course, there is depth control.
You can also shoot videos like a professional with stereo — audio recording and capturing videos at 4K up to 60 fps or make use of QuickTake video on the front and rear cameras, which allows video recording without switching from the Photo Mode. All you have to do is long-press the shutter to get a video.
Biggest advantage
Those who held back from migrating to the Apple ecosystem because of the price, can now at least think of switching from Android devices. The 64 GB model is likely to cost Rs 42,500 for the 64 GB model. Compare this to iPhone 11's Rs 64,900 for the 64 GB variant because the phone is almost as good as the iPhone 11. The 128 GB and 256 GB variants of the new iPhone SE are likely to cost Rs 47,800 and Rs 58,300 respectively.
Downsides
However, there are some downsides as well. You can't use Animoji or make animated Memoji. The iPhone SE has a front camera that's capable of portrait mode and Portrait Lighting like the iPhone 11, but without the TrueDepth component, which powers Face ID, you won't be able to make Animojis or animated Memojis that approximate your facial expressions. Night Mode and the AI-powered Deep Fusion is also missing, so low-light photos won't be nearly as good as they are on the iPhone 11.
Moreover, It doesn't have a U1 chip with ultra-wideband technology. This chip understands its precise location relative to other nearby U1-equipped Apple devices. It would mean that the iPhone SE will not be too accurate when you are trying to locate your wallet or keys with Apple's Bluetooth trackers when they are launched.
4G or 5G
This phone does not support 5G, but do we really need 5G at the moment? It may take India another two or three years to roll out 5G and that too it may not work very efficiently. On the other hand, 4G LTE works like a dream.
Despite a few cons, the iPhone SE 2020 does not feel like a poor cousin in Apple's expensive iPhone product line.
Send in your problems to askdoss@abpmail. com with TechTonic as the subject line