When it comes to laptops and innovation, Dell is high on the ladder, ever-focused on changing behaviours
'Flexible working is in Dell's DNA and we have a long-standing culture of work from home'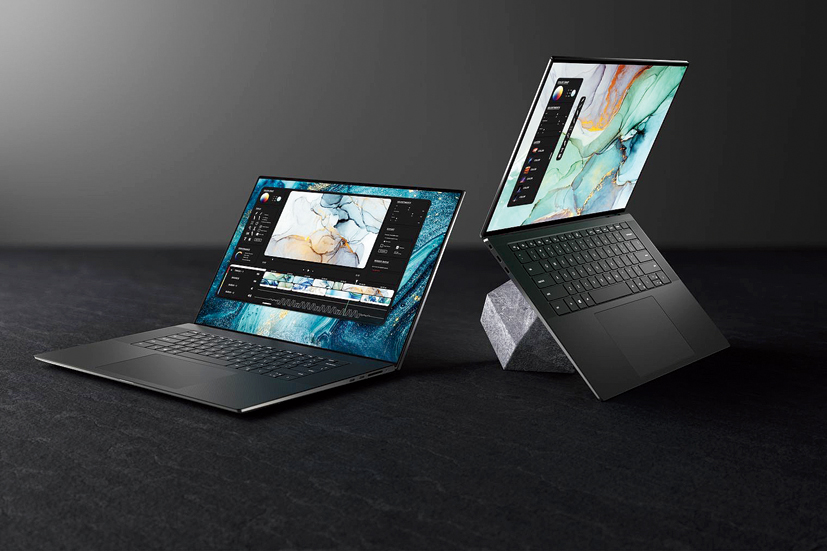 ---
---
Most people are working from home. Students are learning from home. This also means that people are realising they need to have certain things to effectively complete everyday tasks. And one important item on the list is a laptop. While the world is taking about the new workhorse from Dell — the XPS 17 — The Telegraph got a chance to interact with Indrajit Belgundi, senior director and general manager, client solutions group, Dell Technologies, about what people are looking for in way of laptops.
Do you think that a large part of the workforce working from home is a way forward for companies in the future?
Flexible working is in Dell's DNA and we have a long-standing culture of work from home. Dell has the right infrastructure, automation, monitoring tools and network technology, which have been empowering our team members to work from home. We use our established infrastructure to manage our facilities remotely, securing workspaces and seamless connectivity, to enable all our team members to be productive from any location. In India, our entire workforce is working remotely and we are fully prepared to support this flexible work environment, now and in future.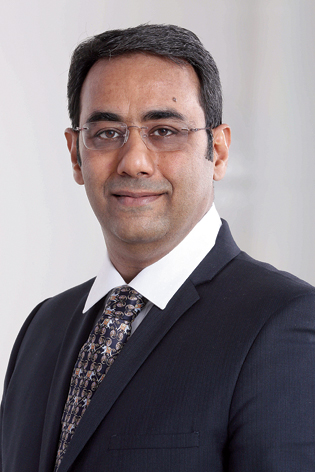 What are some of the Dell devices that are currently in demand? Any particular feature customers are looking for?
At Dell, we have segmented workforce under five broad personas and offer PC technology and solutions based on the specific requirements of these profiles. These are desktop-centric worker, corridor worker, mobile worker, field worker and creative worker. Dell has a comprehensive portfolio across Latitude, Precision and OptiPlex range that cater to the diverse needs of users across these personas at enterprises. Across the commercial PC segment, there is a demand for notebooks that offer mobility and are powerful. It is important to note that beyond the hardware, software is essential for any enterprise user. Dell SafeBIOS Events & Indicators of Attack (IoA), ProSupport Suite ExpressSign-in, ExpressConnect and ExpressCharge features (supported by Dell Latitude 7400 two-in-one), are some of the top offerings from Dell.
Laptops are being reinvented in a big way and in the coming months, we hope to see more dual-screen features and other form factors. What are some of the offerings Dell is keen on presenting?
At CES this year, Dell introduced Latitude 9510, the world's smallest, lightest ultra-premium business PC in its segment and built-in AI. We also showcased our own concept devices to demonstrate our commitment to innovation. Concept Ori is a foldable device with a 13-inch screen that folds and offers similar experiences and benefits to dual screens, but with the added advantage of no seams. Concept Duet is a dual-screen device with two 13.4-inch displays that adapt to the user needs, offers a pen and touch-enabled second screen experience.
We have always strived to offer a differentiated PC experience to users. A lot of research is done to understand trends, changing behaviours and how people are using technology today. And each year we introduce innovations across hardware and software based on this understanding.
With tablets and iPads gaining ground and at the same time students looking at more online classes, what kind of offering are you making for students in the way of new products and pricing?
With remote learning on the rise, we offer the perfect blend of innovation and productivity for students through its Inspiron range of PCs. The latest Inspiron 7390 two-in-one is a perfect example of a reasonable convertible for those who prioritise aesthetics and performance both. Parents can also configure and buy Dell PCs — AIOs or notebooks that best suit the needs of their children.
How is Dell supporting its enterprise customers and their employees with the right technology and solutions for remote working?
Dell Technologies has rolled out flexible payment solutions, remote working solutions like unified workspace, virtual desktop infrastructure and many more. To ensure business continuity…
1. Our services and sales teams, supply chain and partners are working together to meet our customers' business-critical technology needs.
2. We are providing up-to-date information to our customers, partners and our own sales people.
3. Our products are manufactured in accordance with our global health and safety policy and undergo rigorous screening prior to shipment regardless of factory location.