'We will not dress up plastic to look like glass'
HMD Global — the home to Nokia phones — has a unique focus that's paying off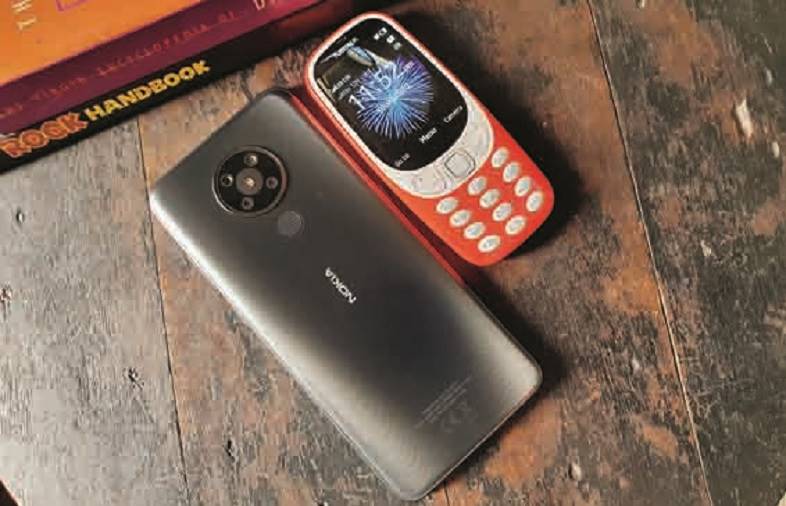 From reviving the Nokia 3310 to one of the latest offerings — Nokia 5.3 — HMD Global has made some great moves in the feature and smartphone space
---
Published 17.09.20, 10:13 PM
---
Without indulging in the hubble-bubble of 120Hz and 64MP/108MP cameras, one company has been slowly building up its base in the last four years and has proved you really don't need to spend a lot on a phone to enjoy all the best features. HMD Global will be four years old this December but along the way it has enjoyed many milestones to make it the home of Nokia phones. Last month, the Espoo, Finland, firm, secured $230 million in fresh funding from investors including Google, Qualcomm and Nokia. The cash will reportedly also be used to help the company expand and move beyond hardware.
We spoke to Juho Sarvikas, chief product officer, HMD Global, over video call to find out what's making Nokia phones maintain a steady following.
The best part of a Nokia phone is that it offers two Android updates and security patches for three years. With so many phone brands available in India, how important is this aspect?
When we started the company, we could have taken multiple paths with Android implementation. Then we spoke to consumers and India is our biggest Android-support market. One thing we realised is that people were not getting the latest Android experience. At the time that we (HMD Global) started, it was common for people not to get regular security upgrades and not even the latest version of Android. We promised to offer something unique — two version upgrades plus regular security updates. Even now, only some manufacturers are selectively promising some updates. Our upgrades are for all devices, from Nokia 1 to Nokia 9.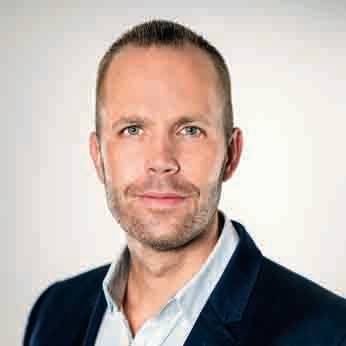 It allows us to position products differently. With Covid we have economic disturbances and people are appreciating the value of their investment (on smartphones) over the course of a product's lifecycle.
One brand strategy is that we will not offer a backdoor in the form of third-party apps. Preloading apps outside Google Play can be annoying for users. On a Nokia phone, there are no security weaknesses introduced by third-party applications. It ties well our third strategy, which is providing monthly security updates.

For HMD, how important is it to focus on mid-range phones, which is a highly competitive segment. How are you dividing your resources between this segment and flagship devices?
Even though we have a huge brand as an asset, it's important to understand that we are still a start-up; we will be turning four in December. It's a big milestone for us. We have just closed a massive funding round of $230 million, with Google, Qualcomm, Nokia and others backing us up and giving us a lot of confidence. If I start from the top, it might not make a lot of sense to go up against the top two guys in the flagship smartphone segment. However, we know that our fans want a flagship experience from us, which we have done in two ways. First, there have been innovations that are very radical. Two examples are Nokia 8 Sirocco, which features a very advanced design on a smartphone. It's a stainless steel body that's compact. Another example would be the Nokia 9 PureView, which has a five-camera set-up on the back and all the cameras capture at the same time; it was a niche play. Then we go into the affordable flagship category. Nokia 7 Plus enjoyed considerable success.
If you look at the mid-segment — Nokia 7 to Nokia 5 — there are lots of features on these phones. Yes, we need to achieve the right price point for consumers compromising as little as possible to get a beautiful all-round smartphone experience. We can shine with our differentiation in way of design and, of course, our unique take on Android. We have also scaled well when it comes to Nokia 1 to Nokia 5.

What's the future of Nokia's feature phone segment?
Actually we are increasing our investment quite a lot in feature phones. There's a lot of interesting stuff happening there. One of the most important aspects of feature phones is the lowest cost of ownership. It's about just being able to stay connected; it becomes your lifeline. There is one-month standby time and robust phone quality. No, you don't get applications but you get basic connectivity and our Opera browser. You can get on Facebook and do searches. Nokia 5310 has done very well in India. Then comes the 4G zone. We have done a basic, very affordable feature phone powered by KaiOS.

How important are features like 120Hz display or 64MP/108MP camera to Nokia?
It depends on what you're trying to accomplish. You always have to be selective and consider what adds the most value to a consumer. One thing I don't want to do — for no real purpose at all — is offer lowest-priced smartphone with features that it can't handle. For example, 64MP camera at a very low price point while sacrificing performance. Maybe a 48MP works better. Another example would be 120Hz display. It will increase power consumption and it's not worth having it on under-powered phones. The overall smartphone experience needs to be good.

iPhones are inspired by San Francisco. How does Finland inspire Nokia phones?
I'll start with the shape and would call it organic… a natural shape. In our feature phones, you can see in the polish, like on the Nokia 3310. It is not a rectangle and is molded differently. That's something we're very proud to bring to our smartphone. If you look at our camera detail, the shades… it's all very emotive, organic. The same carries over to the colours and materials. One thing we will not do is dress up plastic to look like glass. We have an honest take on design. It's an expression of confidence.