High-tech pill to end injections
Scientists may have found a solution that delivers drugs in a capsule a person can swallow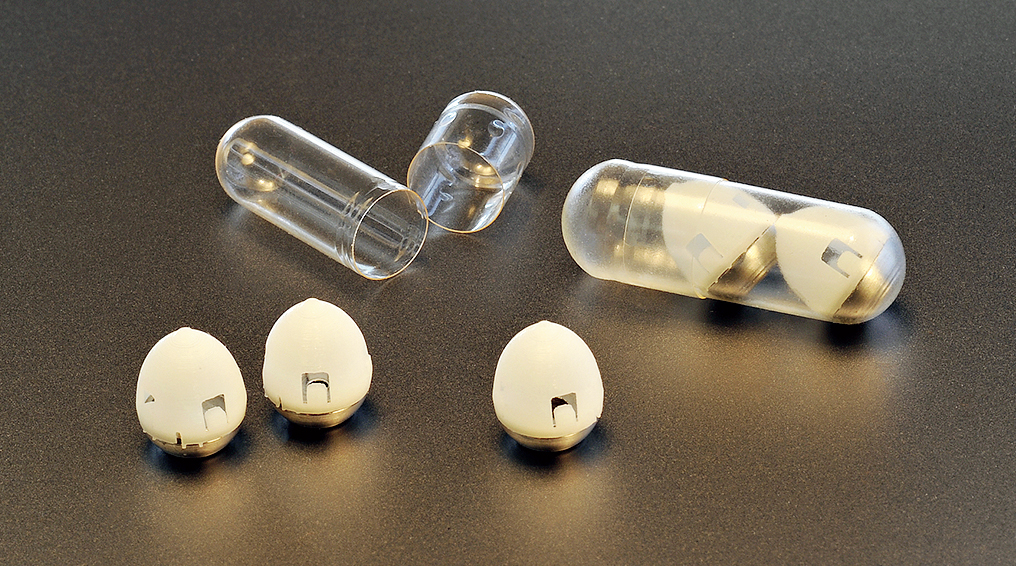 ---
|
New York
|
Published 08.02.19, 08:06 PM
---
Here was the challenge for bioengineers: Find a way to for patients to take drugs — like insulin or monoclonal antibodies used to treat cancers and other diseases — without injections.
The medicines are made of molecules too big to be absorbed through the stomach or intestines; in any event, the drugs would be quickly degraded by the body's harsh digestive system.
Now, a team of scientists may have found a solution that delivers these drugs in a capsule a person can swallow. Their inspiration? A tortoise that always rights itself after rolling over.
The test device, called Soma, is shaped like the tortoise's shell. Inside is a miniature post made of insulin. After the tiny device positions itself against the stomach wall, the post pops out and injects insulin. The device then travels through the colon and eventually is eliminated by the patient.
The device works in rats and pigs, the investigators reported on Thursday in the journal Science. The researchers — at MIT, Harvard and Novo Nordisk, the pharmaceutical company — hope to start testing Soma in humans in three years.
Outside experts said the device may well be a viable solution to the injection problem. "It's a very new concept and a really cool idea," said Edith Mathiowitz, a professor of medical science and engineering at Brown University.
While sounding like something out of science fiction, Soma synthesizes a number of recent engineering advances, experts said. "What they have done is taken ideas from many areas and integrated them," said Tejal Desai, chair of bioengineering and therapeutic sciences at the University of California, San Francisco.
c.2019 New York Times News Service