Help Crash and Coco defeat the henchmen of Doctor Neo Cortex in Crash Bandicoot: On the Run!
The game from King draws on inspiration from the best of the franchise to transform the genre with unforgettable gameplay, social features that add depth and progression to the game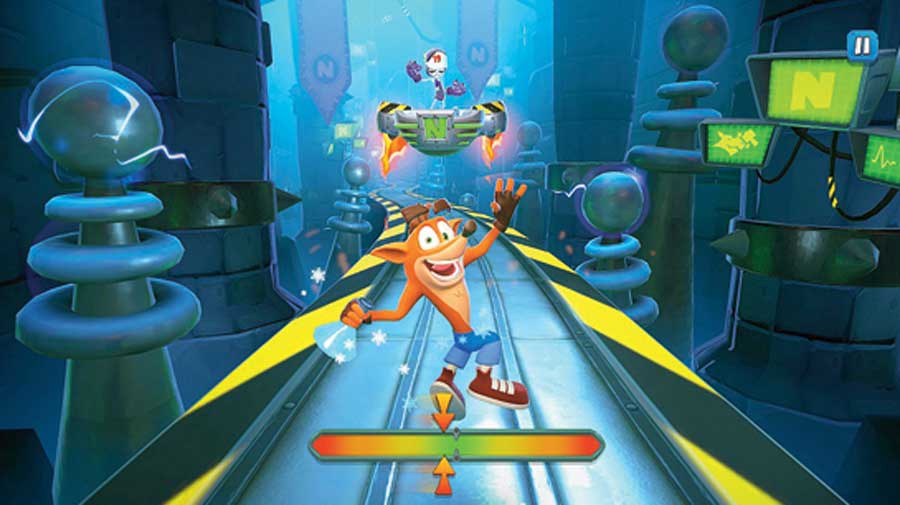 ---
|
Calcutta
|
Published 21.04.21, 05:20 AM
---
Already downloaded several million times over, Crash Bandicoot: On the Run! is among the big games available for Android and iOS devices, though it was launched globally only a few weeks ago on March 25.
The game from King – among the top interactive entertainment companies for the mobile world — draws on inspiration from the best of the Crash Bandicoot franchise to transform the runner genre with unforgettable Crash gameplay and social features that add depth and progression to the game with a new kind of Crash adventure.
Before you get back to Crash and Coco, who have teamed up to put a stop to Dr. Neo Cortex's evil plan to destroy the multiverse, here's what Stephen Jarrett, vice-president of game design and creative lead on Crash Bandicoot: On the Run!, told us.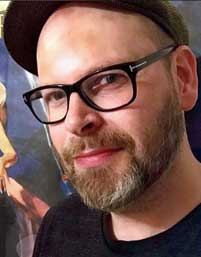 How did you zero in on the gameplay for Crash Bandicoot: On the Run! while keeping the aesthetics of the franchise in mind?
We always wanted to make a mobile game that looked and felt like a console game in visuals, gameplay and variety.Every land in the game brings a new exciting location to play in, new bosses, mechanics, music and gameplay.
We also needed Crash and Coco to feel alive when you play them in terms of controls and how they react to the players moves and the world around them. Crash is famous for its responsive controls and humour, so we needed to not only make sure that you could chain moves together with a fluidity by tapping and swiping at the screen but have Crash and Coco react to the world around them and when you do a great move, they let you know.
Crash is a beloved franchise from Activision. What were some of the thoughts you had while developing the mobile version?
Crash has a rich history of 25 years, so we decided very early to create a game to celebrate that by pulling lands, gameplay and bosses from Crash's history, and for the first time have them work together under Neo Cortex to try and defeat Crash and Coco. We also wanted to add a lot of easter eggs in the game for fans to spot. Having a game that draws from this rich history is a love letter to existing fans of Crash but also aims to bring the best of this exciting world to a whole era of new Crash fans.
With so many mobile games vying for attention, how do you make Crash standout and what has been the initial reaction?
All through the development process we've been engaging with the Crash community, testing out new ideas and design concepts on them. Their feedback was super important to us to ensure the game looks and feels like a Crash game that belongs in the beloved franchise. We've been incredibly happy with the response to Crash Bandicoot: On the Run! from existing fans and have successfully introduced him to whole new era of fans. It's the first time you can have Crash in your pocket and play the game wherever you are.
How closely has King and Activision worked together?
Right from the beginning, the other studios in Activision, such as Beenox (Crash Team Racing) and Toys For Bob (Crash 4 — It's About Time), have been amazing and offering support and guidance. It really felt like we were welcomed into the Crash family. Beenox really helped us with the early Crash and Coco models. As we were in development at the same time as Toys For Bob, we kept in close communication sharing builds and feedback.
Updates that we can look forward to?
Every season brings new lands, gameplay, skins, bosses and a narrative themed around a character form Crash's history. We have a lot of big surprises coming over the next few months and plan to grow the game with the community,
How much time is the average user spending on the game?
We don't give out specific data on time spent in game but as with all our games at King, they're designed to enjoy in short bursts when you have a few minutes to spare and need some light entertainment.