Games & Gadgets: Be a knight in shining armour
Knighthood is set in medieval times where you are a mystical Rage Knight with magical powers on a quest to defeat the dark power of Lord Karnon in a land corrupted by his evil creatures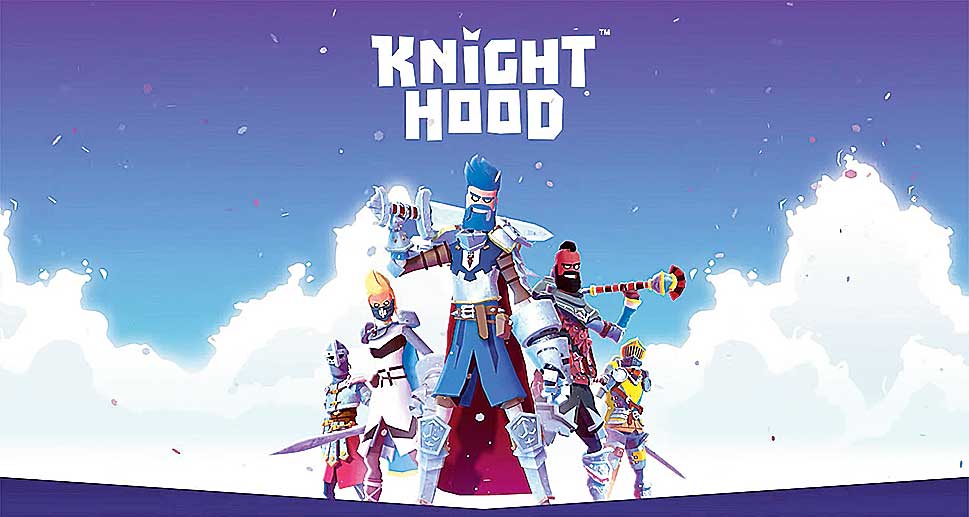 ---
Published 05.04.20, 06:35 PM
|
---
Game: Knighthood by King
Genre: RPG, action
Platforms: Android and iOS
Courtesy Candy Crush, King is probably the best known mobile games company. Lately, it has been experimenting with different genres and Knighthood is an excellent addition. It brings in all the quality of King games to the RPG audience and provides a unique experience.
Knighthood is set in medieval times where you are a mystical Rage Knight with magical powers on a quest to defeat the dark power of Lord Karnon in a land corrupted by his evil creatures. The premise is exciting, and is made believable and engrossing through excellent world-building. What really stands out is the cel shaded art style and the level of polish in each and every frame.
The main gameplay is a turn-based fight where you have to face one to six monsters in every round. Each fight lasts for a maximum of three rounds and you have to survive it with your health intact. You can attack by tapping or swiping. This is not skill-based and once you attack, the enemy has a chance to attack you. You go in with two spirits that help you and have special powers. Every weapon that you own, along with your spirits, are strong against certain enemies and weak against others. A swipe attack fills up your rage meter and, once its filled, you can unleash a super powerful attack with the help of your spirits. This attack usually harms all the enemies at the same time. You can also chain your attacks to gain bonus damage.
The customisation is top- notch and you can come up with a unique look. You also get gear, clothes and weapons, all of which add to your look and stats. These items are obtained through mystery boxes. This ensures that everyone gets different items and looks different. Each of these items have a rarity and can be upgraded. You can upgrade your spirits as well as your gauntlet as you progress through the game to fight enemies that keep getting more powerful.
There are multiple modes for you to fight in. There is the usual story mode where you, along with other brave knights, defeat the evil Lord Karnon. There are also random beast encounters that can grant you special rewards. There are wandering monsters that are active only for a small amount of time. You can also battle powerful monsters in the dungeon or even test your mettle against other players in the arena. However the most fun is to be had in the guilds where you collectively defeat monsters and vote for rewards.
VERDICT: Knighthood is a refreshing addition to the mobile RPG genre. However, it requires you to have a good mobile phone. The loading times are high and the game is sometimes difficult to understand, given all the features it has. If you like RPG and want to be a knight on an epic adventure, this is the game for you. I would give it a nine out of 10 rating.
Similar games we like
Mobius Final Fantasy: An episodic RPG with beautiful 3D graphics, it has a battle system specifically designed for mobile devices. Fight highly tactical battles where each action flows into the next, chaining attacks and abilities in a rhythmic flow that brings destruction to your foes. The only con? The game's server is supposed to shut down in June this year.
Price: Free with in-app purchases
Rangers of Oblivion: A revolutionary massive multiplayer online role-playing game, or MMORPG, for the mobile phone, it blends gorgeous graphics, innovative gameplay and intense monster battles. The once-peaceful land of Malheim has been overrun by humongous monsters, foretelling the end of days. While different factions bicker over how to tackle them, evil waits in the shadows for the right opportunity. You play as one of the legendary monster-hunting rangers.
Price: Free with in-app purchases