Galaxy S20 FE is a sensible phone for a sensible user who may end up becoming a fan
The Samsung Galaxy S20 FE has a loaded moniker to live up to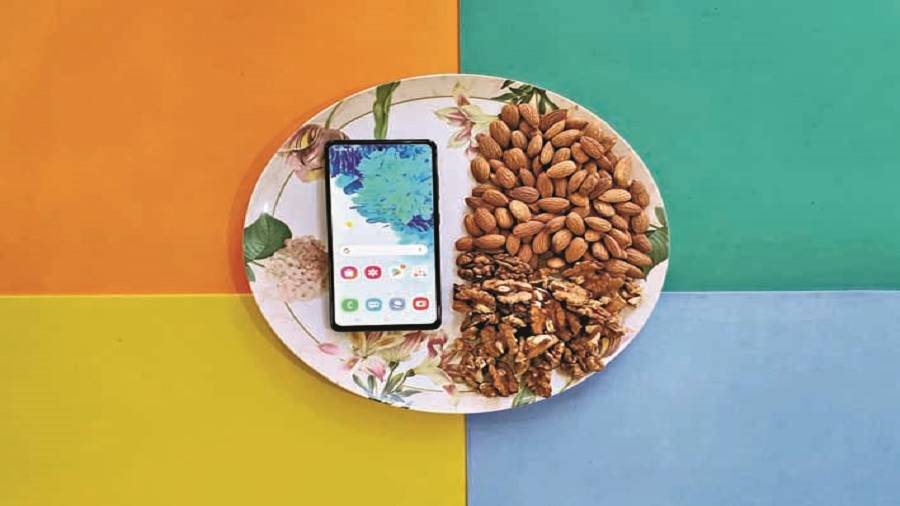 ---
---
Fan Edition. Powerful words there. It basically means a smartphone made for fans. It means coming up with a sensible phone. The Samsung Galaxy S20 FE has a loaded moniker to live up to. It is an important milestone for the company and chances are it will not only outsell the company's more expensive S20 phones, it will make things uncomfortable for OnePlus, which has a new device, OnePlus 8T 5G.
What sensible fans want
Though Samsung is calling it a 'fan edition', I think the phone will sell beyond this crowd. We will come back to this later. What Samsung fans want from their device are — big bold display, big sounds, big battery and big performance on the camera front. All of it are being delivered on this phone.
Let's dive in. Don't let people tell you there is a need for a glossy rear panel. First, all that shines also makes good friend with your greasy fingerprints. Second, chances of a phone cover being slapped on are really high. Samsung has done a sensible job by putting in a matte finish rear panel to keep the premium frame company.
Second, the 6.5-inch full HD+ display is fully flat… zero curved screen. It makes life a lot easier when it comes to gaming and, more importantly, working with the scroll bar on YouTube videos. Don't get bogged down by the 1080p element because streaming is just fine and so is video gaming. Samsung compensates with 120Hz refresh rate. Yes, refresh rate is not the most important element while buying a device. Apple doesn't have 120Hz or 90Hz refresh rate on the display but it's just fine.
Third, there is wireless charging. And the 4,500mAh battery is enough to give you around six hours of screen time, which means more than a day's usage.
Sensible performance
There are three cameras on the back and though Samsung has had to hold back on the sensors to keep costs down, it's more of a blessing. There is enough power in the snappers to give you good pictures. There is a wide, ultra-wide and telephoto lens (thank god for no macro) and together they can take vibrant photographs that are better than most Android phones. Even the night mode has substantial improvements.
Where Samsung loses a few points compared to the iPhone 11 is video mode. iPhone 11's colour reproduction is spot on; on all Android phones (barring the Pixel), everything is off by a few degrees — either too vibrant or too understated.
Anything that goes wrong in Samsung's phone world, social media trolls blame the Exynos processor. There is nothing wrong with Exynos; barring benchmark geeks, the general user will not experience any stutters or lags.
To keep cost in check, Samsung has less power in the RAM department which shouldn't be a problem for daily use but we want to see how it affects long-term use when using DeX desktop interface.
Sensible price range
It's been a couple of years since Samsung started a trend and other companies have picked up — offer devices across the price spectrum. Log on to the company's website and try to buy a phone. There are phones starting below Rs 10,000 and goes well above a lakh, while covering every possible price point. This means, if you are looking to buy a phone from a competing brand, Samsung has something to offer, which can even be slightly cheaper (and more long lasting).
The phone could have come with the 'lite' moniker but 'fan edition' sounds better and has a specific task at hand. The FE model is not necessarily about catering to existing fans but stands for finding new fans. It is here Samsung wins big. Yes, the Samsung Galaxy S20 FE is a sensible phone for a sensible user who may end up becoming a fan.
At a glance
Device: Samsung Galaxy S20 FE
Display: 6.5" full HD+
Refresh: Super AMOLED display refreshes at 120Hz
Camera: Rear — 12MP ultra-wide, 12MP wide-angle, 8MP telephoto (30x 'space zoom'); front — 32MP
Battery: 4,500mAh
Protection: IP68 for water and dust resistance
Coming up: A 256GB (Rs 53,999) variant of Galaxy S20 Fan Edition in Cloud Navy colour. Pre-booking starts October 17 and delivery, October 28 onwards
Price: Rs 49,999 (128GB built in + 6GB RAM; 1TB on microSD card)