Galaxy F62: phone for the masses
It is striking, glittery and impressive, packed with enough computing muscles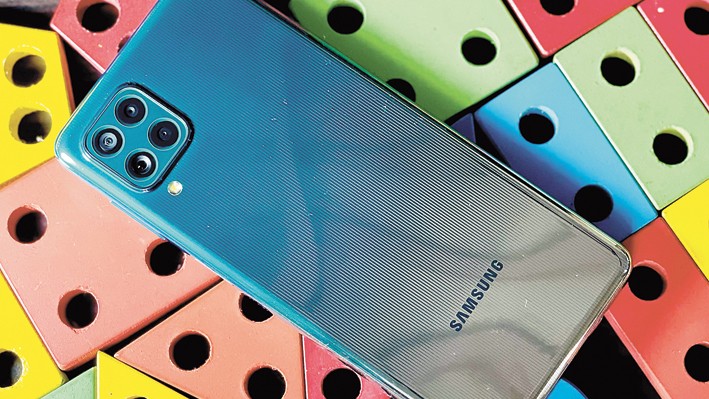 ---
---
In the many years since the first smartphone hit the market, phone makers have routinely amazed customers with new advancements, be it waterproof designs, XL, XXL, XXL screen sizes, wireless charging and what not. Advancements also continue in the processor department but we have reached a point when speed is not the only requirement while buying a phone. The same goes for display, battery and camera. A more important question is whether a brand is offering the latest software and enough updates, without which a device becomes less secure over time, opening it to bugs that, in turn, lead to security vulnerabilities.
Though it's still early days of 2021, we have seen some interesting smartphones, most of which are coming from Samsung, which has managed to secure its footing across price bands and is taking on challengers efficiently. As much as we have enjoyed the latest flagship devices in the Galaxy S21 series, one other phone has captured our attention is Galaxy F62 (which, in turn, reminds one of Galaxy M51).
Success all round
Besides battery, making Galaxy F62 special is its processor — Exynos 9825. Here's where things get interesting. The processor is the same one that powered the company's flagship Galaxy Note 10 series. The older device in question continues to turn in a smooth performance, minus any kind of hiccup or stutters. When the Note 10 series came out, I could play the latest games and the device still — in 2021 — offers the same kind of experience. So returning to Exynos 9825 is not an issue. The chip on a flagship phone is designed keeping software updates three-four years down the road. So, it's all cool.
Plus, this is an interesting move from Samsung. The company has some good flagship chipsets in its arsenal and those can now be used in mid-range devices. What you will effectively get are phones packed with computing muscles.
The question is then why are we upgrading phones constantly? Last June, an interesting study was published in Management Science. It suggests that when new models of a phone are released, consumers may become careless of their current device, to the point of unconsciously dropping them, so as to have a good reason to buy a new one. Of course, the pandemic has ensured that we don't indulge in financial recklessness but the study does add to other research papers around purchase justification and product neglect.
Let's not digress. The other two big reasons for upgrading phones are battery life, which makes us cranky after a year of use of a new phone, and software upgrade.
Out of the box, the Galaxy F62 runs Android 11 and One UI version 3.1. It ensures usage convenience and multitasking comfort. There are other small things that the company has added to improve one's experience. For example, there is Secure Folder, which is an encrypted space on your Samsung Galaxy phone.
As for battery, this one has a 7,000mAh pack (supports reverse charging), complete with a 25W USB type-C fast-charger (in the box). It's robust and heavy-duty enough to easily last a couple of days. If you are conservative in the usage department, you may as well go for a weekend trip without worrying about that missing charging brick in the suitcase. It's that good.
Making it a complete package are the quad shooters — 64MP main, 12MP ultra-wide, 5MP depth and 5MP macro. Day or night, photos are largely good, with zero shutter lag. Everything appears realistic while the night mode doesn't give way to too much noise. Focusing is up to scratch while videos are as stable as you can expect from a mid-range phone. With super-steady mode on, you can shoot FHD@30fps otherwise, choose UHD@30fps.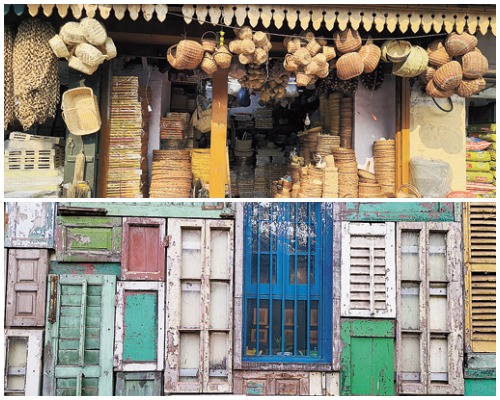 And a quibble (or two)
Samsung displays are undoubtedly the best in the industry, which too is on this phone — a 6.7-inch FHD+ sAMOLED+ display on which colours pop and viewing angles are just perfect. But what about the back of the phone? The rear panel is shiny with a groove-like design, which is a fingerprint magnet if you don't put on a cover. Also, it would have been great had stereo speakers been there.
Is it for you?
Having left in a microSD slot that supports up to 1TB is great (something that's missing on, say, OnePlus Nord). Yes, 5G is missing but I won't worry about that at all. First, 5G is yet to roll out in India and even when it rolls out, there will be issues, like with any new technology. So it really makes no difference if a phone, at the moment, supports 5G in India. In way of specs, the Samsung phone scores above something like OnePlus Nord in many departments. In way of performance, it offers a good fight to the Mi 10i. Samsung Galaxy F62 (Rs 23,999 for the 6GB/128GB variant and Rs 25,999 for 8GB/128GB) is striking, glittery and impressive.