Free virtual workshops for artists
Here participants will be encouraged to come up with a concept for an ideal digital companion that promotes happiness and wellbeing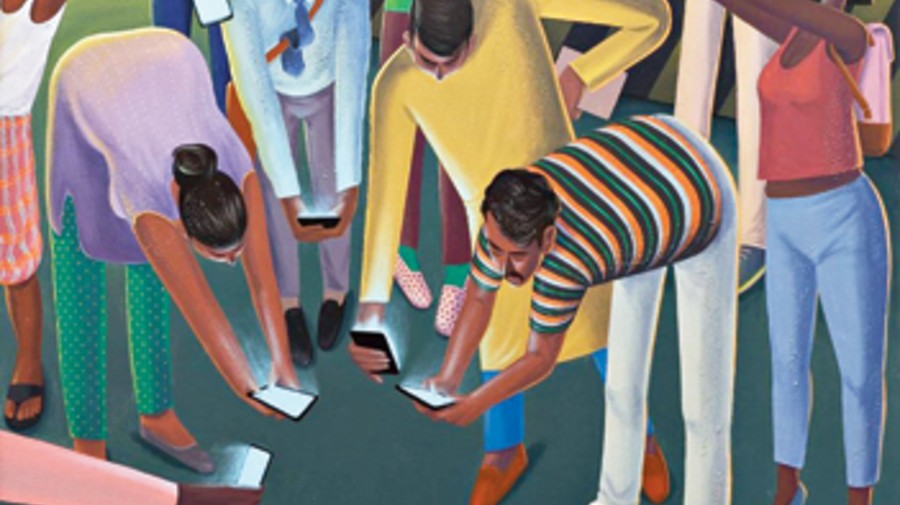 ---
Published 02.03.21, 04:02 AM
|
---
We can look away from our loved ones but not from the many screens that rule our world. Digital detox, has, of course, been something unachievable in the last one year. Yes, there are a lot of amazing things to do online but somehow we tend to miss it.
Many aspects of the issue are being explored in two upcoming workshops — yes, they are digital but it's about using digital platforms wisely — that are a part of the 'New World' series, which celebrates the role of creativity in rebuilding a better world, co-created by Today at Apple and It's Nice That (a design and art publisher based in London).
"It's interesting to see how artists use technology, which may not be visible in our final products, our final artwork or pieces. But at some stage we do tend to use tech. In my case, I use it for research and archiving purpose and generally I create a data bank for my work. What I mean by that is that when I am travelling or in a cab, I keep taking snapshots of things that I find interesting… of the world outside the car/cab window. All these things end up in a bank and I do keep going back to these as reference points," says Mumbai-based artist Sameer Kulavoor, whose workshop is titled 'Virtual Studio: Reimagine Your Environment', scheduled for March 4.
Kulavoor will taken participants inside his recent project, 'You Are All Caught Up', and share how he reconfigures the cityscape and its people in his work. "'You Are All Caught Up' captures the personal, political and the pandemic. What I mean by personal is that it is also about how we use our devices and how we use social media. And what impact does that have on visible and invisible surroundings."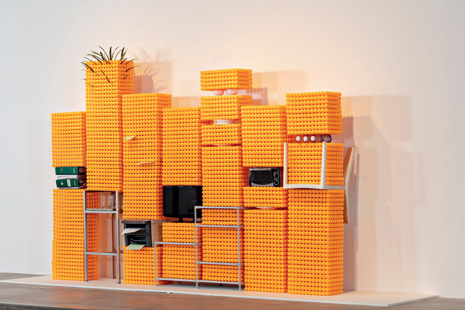 There is always a tension between how much time we end up spending towards screens and the time we ought to spend with people around us. "In 2018, I was spending a lot of time on social media platforms. I looked at how much time I was spending. Literally, one-fifth of my day would be on devices. When I am painting, I am away from my phone. In a way, I used painting about staying away from social media, to stay away from social media! That was interesting for me. Over three or four months, I saw the time spent had reduced," he adds.
Taking a different route to the issue will be Thukral and Tagra in their March 3 workshop, 'Design Your Own Digital Pet'. Both trained in Delhi, Jiten Thukral and Sumir Tagra work collaboratively in media including painting, sculpture, installations, interactive games, video, performance and design. Their mission is to expand the scope of what art can do. In way of a fun, interactive element in their workshop there will be a design challenge in which participants will be encouraged to come up with a concept for an ideal digital companion that promotes happiness and wellbeing. It's about coming up with your "digital pet".
"When we were approached, the things we wanted to work around were building a community and the ideas of empathy and touch. Community building online is easier but empathy and touch are complicated words in the digital world," the duo tells us. "We will talk about care and how we can extend it. So it's about creating a digital version of your pet."
They go on to talk about having online meetings versus in-person conversations. "When we sit for a digital meeting, it's followed by fatigue. When we talk (in person), we have to gaze into a person's eyes. Physicality and comfort are missing on digital platforms. This is something that has been bothering a lot of people. We are now having long hours of online meetings. It's exhausting. This is how the idea of care came in. How digital instruments have become an extension of our bodies. We wanted to explore this and turn it into an idea of companionship."
Both the workshops entail zero charges. All you need to do is visit the 'Today at Apple' section on Apple's website and register with your email ID. Or simply Google the same and you will be redirected to the web page. 'Design Your Own Digital Pet with Thukral and Tagra' is on March 3, while 'Reimagine Your Environment with Sameer Kulavoor' is on March 4, both begin at 7pm.