Five online nurseries from where you can grab some greenery
Local nurseries are great but there's more variety when it comes to buying greenery off the web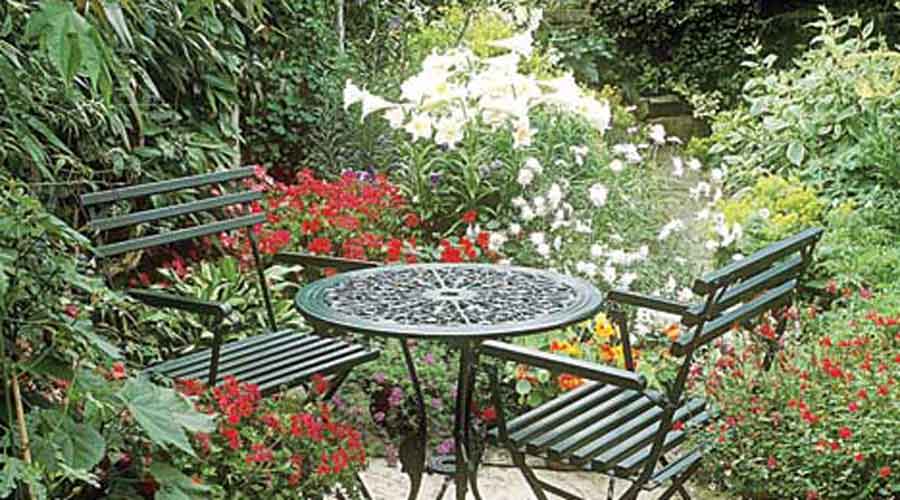 Before ordering from an online nursery, check if it's servicing your pincode.
The Telegraph
---
Published 18.10.21, 11:40 PM
|
---
In the last few years, I have spent a considerable amount of money buying plants online. Of course, local nurseries are great but there's more variety when it comes to buying greenery off the web. Plus, it has worked out slightly cheaper on a few occasions.
Nurserylive
It is one of the most-visited online nurseries that's been in operation since October 2014. Based out of Pune, it delivers plants as well as seeds on time and with sturdy packaging. What got me hooked to the nursery was rosemary plants (not seeds), which becomes available from time to time and the herb is a great addition to one's terrace garden especially if you prepare a lot of Italian dishes. Rosemary led to other herbs, which are flourishing. Before checking out your orders, do visit coupon-related websites and get hefty discounts.
Mybageecha
You will be greeted by an uncluttered website with a fair degree of variety. All the pictures are appealing and the website offers enough information about how to grow different plants. All my purchases from the site — bougainvillea to fennel — have worked well. The only complain about the site is the focus on garden essentials and featured products, which may not augur well if you are looking for plants and seeds.
Seedsnpots
An underrated online nursery from Rajasthan, there is always an interesting selection. The ghost pepper seeds bought from the website is doing well and so are the different varieties of tomatoes. Though mint is easily available at local nurseries, I tried buying seeds from here and the quality is very good. What can be improved is the number of seeds that are delivered with every order. Having said that, there are quite a few plants that are not available on, say, Nurserylive.
PlantsGuru
I never expected to find ficus elastica (baby rubber plant) on a website but PlantsGuru has it. Okay, I didn't buy that but all the creepers that I have brought from here are doing well and so are the Arabian jasmine and poinsettia. Plants are well categorised and pricing appears to be reasonable for most varieties. Where PlantsGuru can work on is updating the website with more pictures.
Paudhshala
This is my latest destination. Based in Dehradun, the online nursery has a great variety of medicinal seeds, air-purifying plants, seeds and blubs. And shipping is free. I am currently awaiting my first order — cadamba seeds.