Exploring gaming in the vernacular with WinZO
The app taps into the huge demand for gaming in vernacular languages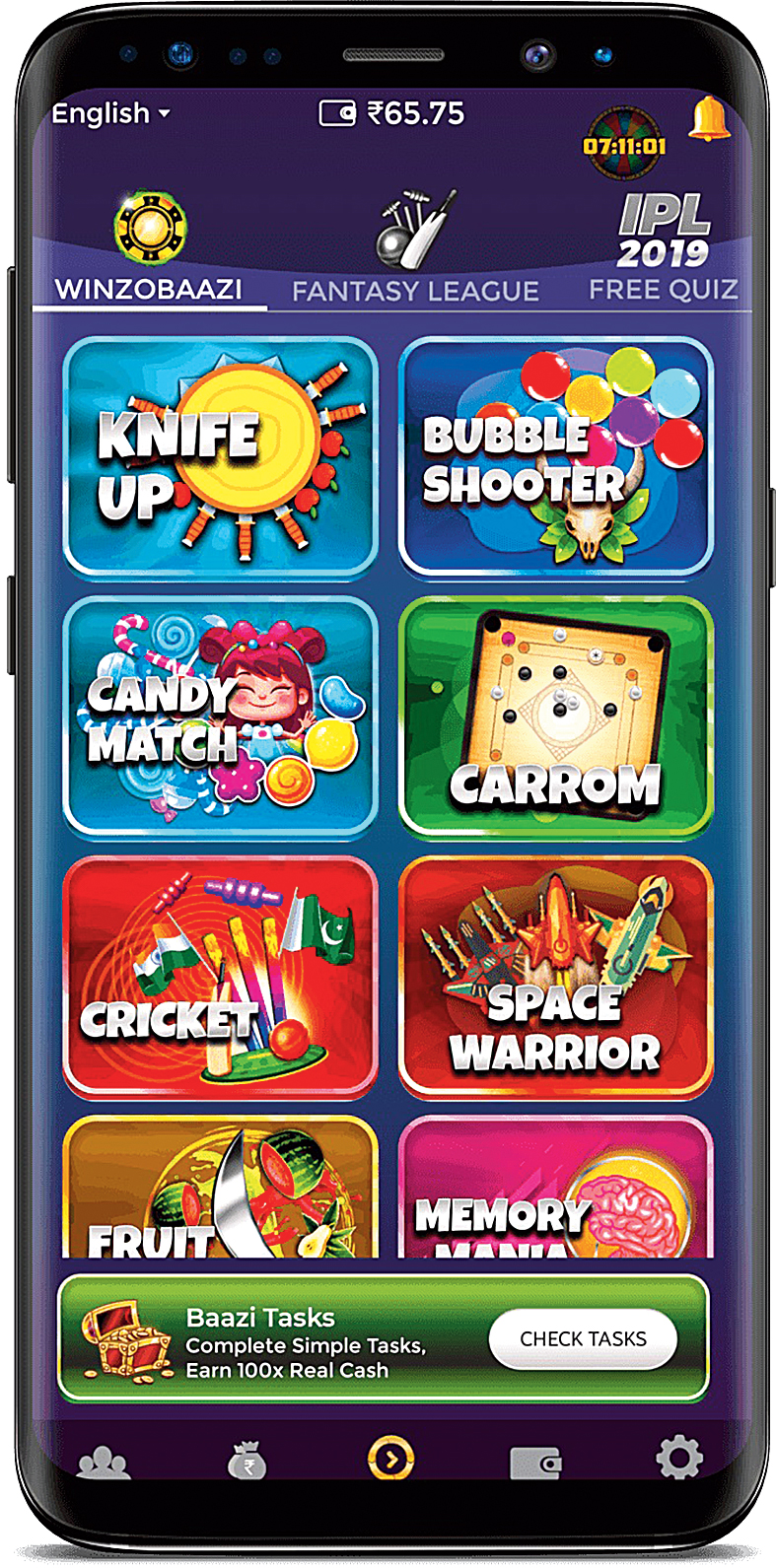 The WinZO app
Picture: WinZO
---
Published 10.12.19, 12:36 PM
|
---
It is difficult to understand a platform like TikTok or ShareChat if one is completely given to Facebook, Instagram or Snapchat. There is the "other" India which is networking in regional languages. Similarly, there is a huge demand for gaming in vernacular languages, which is being explored by WinZO Games on which one can play a number of games, complete with monetary benefits. The platform has, in fact, raised $5 million in series A funding earlier this year from Kalaari and Hike.
What's steering the arcade gaming platform? The Telegraph finds out from Paavan Nanda, co-founder of WinZO Games and also an MBA from IIM Calcutta.
Why should one play games on WinZO over the ones available on Google Play Store?
WinZO is an all-in-one entertainment platform, localised for Indian users, offering popular titles on a single platform, customised, personalised in your languages, topped with a layer of real money winnings. It offers games in more than 10 vernacular languages and the platform is entirely based on the concept of microtransaction to make it your daily entertainment place with the kick of winning. With WinZO we aim to be India's biggest online arcade gaming platform. We started our journey in early 2018 and developed a tier II/tier III audience-focused product to introduce the digital grid where they make their first entertainment transaction. Today, 30 per cent of WinZO consumers from these cities are making their first media and entertainment transactions online.
What opportunities does vernacular gaming have to offer?
Eighty per cent of our users are playing games in non-English, that is, in native languages, which makes WinZO a complete social gaming platform where you hang out with friends playing super-casual games, use voice chatting, and meet many new people who can speak the same language and have the same gaming interests. Languages on WinZO are English, Hindi, Bangla, Tamil, Telugu, Kannada, Gujarati, Marathi, Punjabi and Bhojpuri.
There is an element of money involved, say a person can put in Rs 50, participate and win money. Do you think this may prove addictive, verging on gambling?
WinZO is entirely based on the concept of bit-sized transaction, where users can put in as low as Rs 2 to play a game. The Idea behind promoting micro-transaction is to build a stable monetisation model in the mobile gaming industry. Only when monetisation is solved can India attract world's biggest content. There is a huge emphasis on responsible gaming and the platform doesn't allow players to withdraw more than a fixed amount per day.
How do you keep a check on children playing games on the platform?
Apart from a self-declaration at the time of registration, we take information related to age at the time of registration. To combat the users falsifying information we keep adding a lot of checks and balances in the app. We have recently integrated KYC process as well and we are rolling out in phases.
What is your active user base? How much money does the average user put in?
We started our journey in early 2018. In less than a year we have a user base of more than 10 million. Currently we offer 75-plus games with some of the popular titles like Carrom, Cricket, 8 Ball Pool, Sniper 3D, Bubble Shooter, Fruit Samurai, Knife Up, Fantasy League and trivia-based questions. Players can play games in multiple formats, like 24x7 Tournaments, real-time multiplayer format — WinZO Baazi and the Versus mode. The ticket for games varies from Rs 2 to Rs 25. On an average WinZO users are making 175-plus micro-transactions on the platform.
How do you persuade developers to share codes for your platform?
Game developers in India are facing difficulties in monetising their games. They were either acting as back-office to studios in the West or publishing these games in the European and Western markets that would fetch them better monies. We are committed to change this landscape and attract better content for India by putting in place a stable monetisation model to support game developers in India. We had set aside a fund of $1.5 million to support Indian game developers, keeping in mind the needs of developers as well as users. With this fund we are already supporting and aim to support further by giving content developers a platform to make and showcase their games and at the same time monetise it. So far we have received phenomenal responses from the developers community, and we are already working with a few students and gaming studios, supporting them to develop games. This response was surprisingly not restricted to just India. We will be adding more than 1,000 games by 2020 on the platform to make WinZO an entertainment powerhouse.
What has made you stay away from iOS?
Our 99 per cent market is on Android. If we see the user base of WinZO, 90 per cent of them are from non-metro cities, using Android phones. However, we are building an iOS app which will appeal to the iOS audience set.