Slash. Die. Repeat.
Dead Cells: A game that breathes fresh life into the RPG genre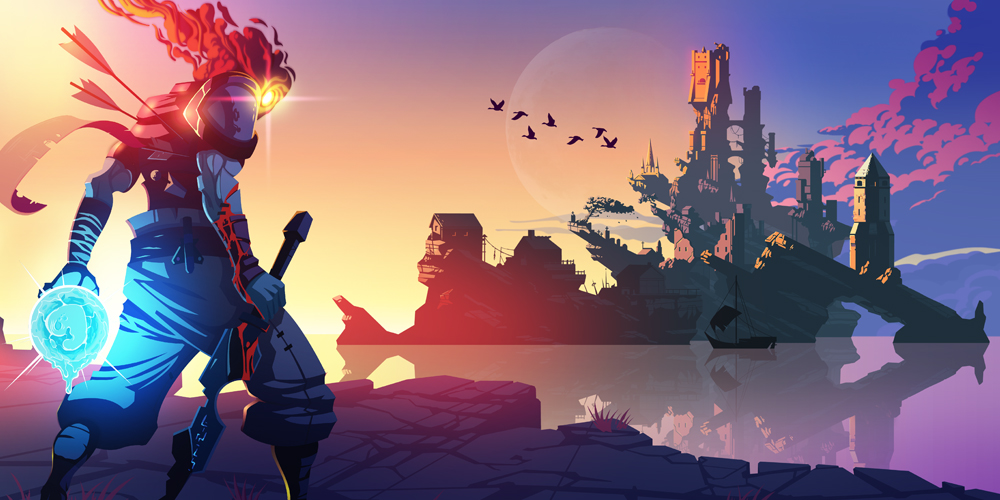 ---
---
Game: Dead Cells by Motion Twin
Genre: RPG Action Game
Platforms: Android and iOS
Side-scrolling roguelikes are a dime a dozen; but every once in a while a game comes along that is so simple in its premise yet so challenging and balanced that you just can't put it down. Dead Cells is one such game and it breathes fresh life into the genre.
Dead Cells was originally only a PC release, but the developers realised that the game had potential to work on mobile as well. I am glad they did as it is a stunning game in almost all aspects. The premise of Dead Cells is that you are dropped in a dungeon as a cellular organism and take over a body. You have to go through various sections and collect cells. These cells can be used to upgrade your character. The catch here is that once you die, you have to start the game from the beginning.
As soon as you load the game, what clearly stands out is the beautiful art style. It reminds you of the pixelated art of the 90s. Each region has its own unique style in terms of colours, saturation and overall atmosphere. Another element that adds to this atmosphere is the sound design. The music is especially cool and changes based on the region you are in. What ties all this together is the faint but intriguing story. As a player, I kept wanting to find out why I was in this dungeon and what my purpose was. As you go further along the game, parts of this reason are revealed and the things that you wouldn't have paid attention to during your normal playthrough suddenly get new meaning.
The game asks you to play the same level again and again, but what keeps this experience fresh is the plethora of weapons that you find along the way. You get these weapons randomly. Each of these weapons works differently. You can come across a broadsword which is slow to wield but causes a lot of damage or you can come across a leg brace that makes your kicks powerful. You can also equip yourself with bombs, shields and whips. These weapons have active and passive abilities that make for a fun and varied experience.
The other factor that adds variation are the regions themselves. You start with a dungeon but can end up in the sewers, the tower or the cursed village, to name a few. Each of these regions is procedurally generated and they feel different every time you play them. Each region brings with it a fair share of enemies, each of whom has a different pattern that you need to understand and master. The boss battles are tough, unique and carry forward the story.
VERDICT: Dead Cells is a love letter to all those who enjoy the side-scroller and dungeon-crawler experience. It is definitely not a game for all as it can get quite frustrating when you have to start from the beginning each time you die. Also, because it was a PC game first, the controls seem a bit difficult to get used to on the mobile. However, for those who enjoy this genre, Dead Cells is a must-have. I would rate it nine out of 10.
Pop picks
Similar games we like
Hoplite: Part rogue-like, part turn-based strategy, it cuts to the heart of what makes these types of games enjoyable. The graphics are very simple but serve the purpose. Every enemy is visually distinct and you can see the whole field at all times.
Cardinal Quest 2: Explore challenging dungeons and encounter dangerous enemies as you grow in power and avoid the ever-present threat of death in this rogue-like role-playing game. Choose one of seven unique classes and customise your character with loot and spells you find on your way