Dark Mode to save your eyes
You can get rid of the glare and enable Dark Mode on Chrome on your phone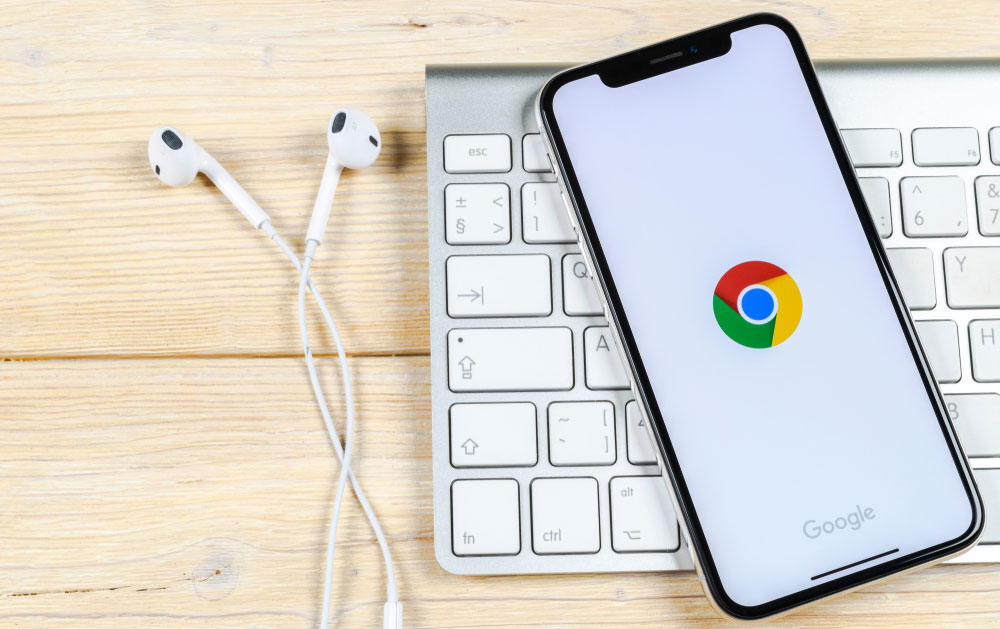 The Dark Mode is available on Chrome in Android as an experimental feature
Picture by Shutterstock
---
Published 05.05.19, 10:30 AM
|
---
I browse a lot of websites on my Android phone at night in low light. Is there a way to prevent strain on my eyes by changing the bright white layout in the Chrome browser?
Sonal Desai
Dark Mode is popular nowadays with apps such as Twitter, Facebook Messenger and others too are introducing it. Yes, you can get rid of the glare and enable Dark Mode but it is still at an experimental stage. 
Go to Google Play and make sure the Chrome app is updated. Open the browser and type chrome://flags into the address bar. Once the page opens, search for "dark mode". From the results select "Android Chrome UI dark mode" and enable it. Relaunch Chrome.
Now go to Chrome's settings by tapping on the three vertical dots on the top right of the screen. Look for "Dark mode" and turn it on. If you can't see the dark mode option ,close Chrome and launch it again. The option will be there this time.
Crash finder
My computer keeps rebooting itself and the screen turns black. No error code is displayed. What do I do?
Kishore Mukherjee
A program called WhoCrashed can scan your computer and pinpoint the problem. Often it is not related to the hardware at all. The problem occurs because of some drivers on your computer. WhoCrashed will analyse the crash dump files on your computer and inform you about the offending drivers. It will offer suggestions on how you can fix the problem. Get it from https:// www.resplendence.com/downloads. Install the free home version.
Time to update
Whenever I instal the Truecaller app on my Oppo A37f, the phone starts hanging. How do I get to use the app on the phone?
Biswajit Ray
You have not updated the phone to the latest software rolled out by Oppo for your phone. The update improves compatibility with third-party apps such as Truecaller.
Charge your phone fully because the update will take a while. Connect to a WiFi network. Go to Settings and tap on Software Updates. Once the update is downloaded, the installation should begin.
Next, go to Google Play and tap on "My apps and games". You will find this option in the hamburger menu denoted by three horizontal lines on the top left. Download all the available updates. Now, instal the Truecaller app. Do not open it just yet. Go to your phone's Settings—Apps—Truecaller—Permissions and disable the permission for the camera. The app should work smoothly with your phone now.
App permissions
My phone is used mainly for business calls, but when I instal an app, it seeks permission to manage phone calls, photos and the like. Is this safe?
Basant Kajaria
It is safe as long as you are not installing dodgy apps. You should pay close attention to the permissions you are granting for an app as your privacy and security are at stake. For example, a cricket app should not ask to manage your photos or contacts nor should it be allowed to snoop into your phone's storage.
Sometimes an app needs some permission to target ads to you. A gaming app may seek your device's ID and location for this. Before you download an app, check the description thoroughly at Google Play. Good developers will list the permissions required for the app to work and will also have a website.
You can manage the permissions granted to an app by going to your phone's Settings—Apps and tap on an app whose permissions you want to change. Also, head to https://myaccount.google.com/security and review the apps you have given account access to. Remove apps that you do not use or recognise.