There's something wonderful about sharing your favourite books with the person you're falling in love with. In her 20s, Karla Marie-Rose Derus took pride in being a book lover and, after meeting a fellow book lover online, she was both delighted and dismayed.
For no reason, I seem to quote Robert De Niro in my head at night: "I'm a sensitive bowl of mush." Too dramatic, yes but lately I have been listening to a lot of podcasts before hitting the bed, especially Modern Love, a series which features the story of Karla. The other favourite is Science Rules! with Bill Nye, the one in which I try to understand why "it's a parasite's world" and why "we just live in it".
Tech in the bedroom, I have been told by some people, is not the best way to unwind but in the last few months I've strapped a computer around my wrist in the form of the Apple Watch Series 6 or tried to find a friendly voice using the HomePod Mini (Rs 9,900). Also, needless to say, I have gone through a number of apps with varying results.
There have been moments when my better half barked a Bertrand Russell line at me, "Men who sleep badly are always proud of the fact." But after 14 years of such statements, the ears have learned to filter words.
Still trying to understand the role tech can play in the nocturnal world, some of the apps and devices at least help users understand how things work. For example, the top-rated app AutoSleep takes full advantage of the Apple Watch's sensors to give a fair picture of my sleep pattern. It helps that the Watch uses minimal battery resources overnight because of system optimisations designed for the sleep experience.
Of course, the Sleep app on the Watch also does a great job but it helps to check the results from other apps. Waking up, the first activity I used to do is open the Sleep app to learn if it was a snooze fest or a power nap. "Used to" because the idea is not to make it a habit.
From what I gather, it doesn't make sense to check sleep data every day, which can make the user correlate the reading with the mood the he or she is in on a particular day. The three main stages are light sleep, deep sleep and REM sleep. According to reports, deep sleep helps in "physical restoration and metabolism recovery" while REM sleep serves to replenish our "psychological and emotional networks".
Since REM sleep is difficult to read accurately, the Sleep app as well as AutoSleep does a great job at estimating sleep duration. Apple Watch uses signals from the accelerometer to determine when you're awake and when you're asleep, so you can track how long you're asleep each night and view your sleep trends over time. Instead of getting worried and drawing conclusions with the data that may show up, consider sleep-tracking apps and the smartwatch to be useful tools to offer an overview of your sleep pattern.
"You can't really coach yourself to have more or less REM stages. We felt like that wasn't the best way Apple could add value here on sleep. We focused on the transition to the bed, which we think is way more actionable, and will result in people getting a better night's sleep, which then has secondary effects of perhaps your REM stages sorting themselves," said Kevin Lynch, VP of software at Apple.
A few other apps that may help one to relax are Loona, Sleep Cycle, Moshi: Sleep and Mindfulness and Sleepiest.
Loona is designed to recommend a "sleepscape", which brings together activity-based relaxation techniques with visual and aural storytelling. It claims to make the mind work towards calming down.
Sleep Cycle is a great option on both the iPhone and Android devices. It works by tracking your movements using the phone's accelerometer when placed on the bed next to your pillow. If placed on the nightstand, the app can be given permission to use the microphone as a sleep recorder, tracking your movements in bed.
Moshi: Sleep and Mindfulness is one of my favourites as it is comforting for kids. The devices the app uses are narration, song and musical score. Each story is crafted with a lot of details and the sound effects are wonderful. There are narrations from Goldie Hawn and Sir Patrick Stewart, alongside other voiceover actors. Sleepiest is for kids and adults, delivering "calming bedtime stories, soothing sleep sounds, sleepy guided meditations and smart sleep cycle tracking".
"It's really about getting enough sleep and the main thing about that is the difficulty of going to bed. There are so many things in the world to distract us and occupy our attention. Supporting people in managing that transition is where the magic is," added Lynch.
On Apple Music, for example, there are some playlists to relax to, like Sleep Sounds, Piano Chill, Bedtime Beats, In My Room, Today's Easy Hits, Pure Focus and Piano Chill. Spotify too has several playlists, like Soothing Sleeping Music and Deep Meditation Music.
In case you are looking for a feature-packed smartwatch that pairs well with an Android phone, Samsung Galaxy Watch3 ranks high. The South Korean company has made several improvements to its smartwatch and there is very little battery drain because of the sleep tracking feature. There is a score to judge how effective one's sleep has been.
Meanwhile, Fitbit has entered a partnership with Deepak Chopra, pioneer of integrative medicine, to launch an exclusive wellness programme for Fitbit Premium subscribers called Mindful Method, which builds on the company's focus on stress management that started with the Sense smartwatch.
Sleep is a very complicated subject and our understanding of it continues to evolve. There are ways to improve sleep, like following sleep hygiene and cognitive behavioral therapy. But if you are having serious sleep issues, the recommendation is to lose the gizmos and see a sleep specialist. With World Sleep Day around the bend, it's perhaps fitting to round off with an adage that Oscar Wilde thought is the most frightening words in the English language: "I had a very interesting dream last night."
Coming your way
Apple Podcasts will launch a new collection titled 'For Your Nighttime Routine' for World Sleep Day, which will include the following shows:
• Sleep With Me with Drew Ackerman by Night Vale Presents
• Get Sleepy: Sleep meditation and stories
• Nothing much happens; bedtime stories to help you sleep by Curiouscast
• Sleep Whispers by ASMR & Insomnia Network
• Meditative Story with Rohan Gunatillake by WaitWhat
• Phoebe Reads a Mystery with Phoebe Judge by Criminal
• Guided Sleep Meditations by Tracks To Relax
• Snoozecast
Mattress inspiration: Five iconic tracks that came alive in dreams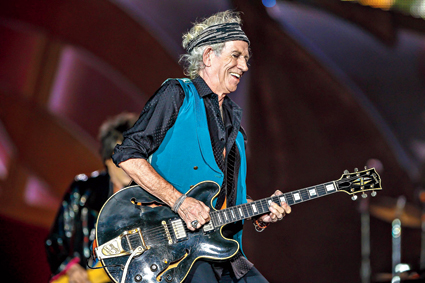 (I Can't Get No) Satisfaction by Rolling Stone
Rolling Stones guitarist Keith Richards heard his now-iconic three-note run in a dream. He woke up to record the riff on his tape recorder and mumbled: "I can't get no satisfaction" before going back to Slumberland.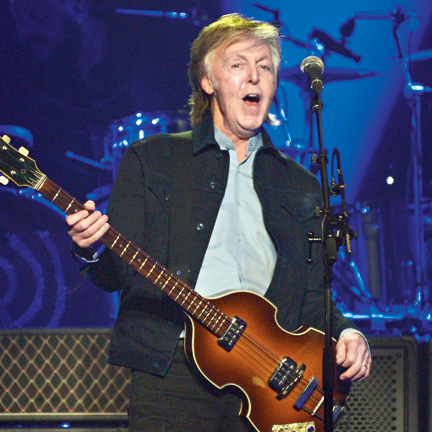 Let It Be by The Beatles
Paul McCartney's mother, Mary, passed away when he was 14 years old. Years later, when his fab group was on the verge of breaking up, Paul had a dream "between deep sleep and insomnia" about Mary, who told him to "let it be".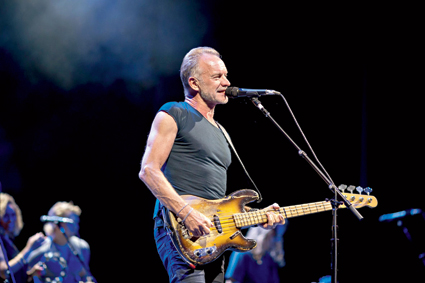 Every Breath You Take by The Police
Inspiration hit Sting in the middle of the night when he woke up with the line 'Every breath you take, I'll be watching you.' "I sat down at the piano and had written it in half an hour. The tune itself is generic, an aggregate of hundreds of others, but the words are interesting," the singer has told The Independent.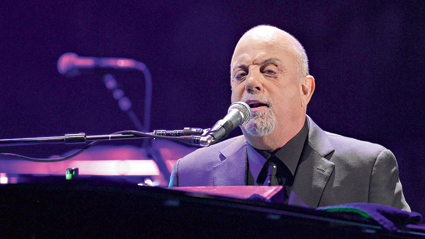 The River of Dreams by Billy Joel
The title track from Billy Joel's final "mainstream" album appeared during a snooze fest. "That particular song, I woke up singing that one," he has told Hartford Courant. "And then it wouldn't go away. It was one of those things that just stuck in me. And when that happens, you have to follow up. It's trying to tell you something. It's in there and you have to finish it."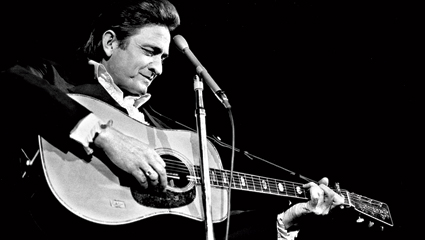 The Man Comes Around by Johnny Cash
Johnny Cash has said that the track is based on a dream he had many years ago during a tour of England. In the dream, he saw Queen Elizabeth, who told the singer that he was "a thorn bush caught in a whirlwind"