Apple reports record profit in Q4
The company now has one billion active iPhones globally and India is an important part of the deal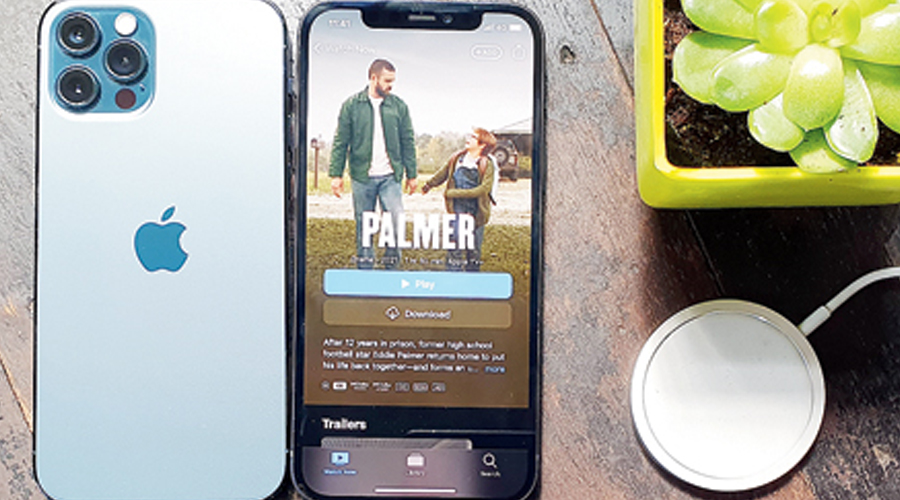 ---
Published 29.01.21, 11:59 PM
|
---
On Thursday, Apple reported its highest-ever net profit in the fourth quarter as revenues surpassed forecasts to hit $111.4bn. It's a massive figure. Equally impressive is this — the company says there are now over one billion active iPhones globally, which speaks a lot about the device's longevity and battery life.
Apple CEO Tim Cook said during his company's earnings call that there are now 1.65 billion Apple devices in active use overall, which is also a milestone figure. If you think there is a disparity, here's the deal. Apple counts a device to be active if it has interacted with an Apple service in the past 90 days, according to The Verge. What this suggests is that there is a huge iPhone base with devices that are not so new.
In 2016, Apple sold its billionth iPhone while in January 2019, according to the company, it had hit 900 million active iPhone users. BNN Bloomberg had reported last year that analysts believed Apple was approaching the 1.9 billion figure towards the end of 2020 but there hasn't been an official announcement on that front.
The success of the iPhone 12 models has been immense. Apple has, in fact, overtook Samsung to become the biggest smartphone player in the fourth quarter of 2020, which is partially because of the 5G capability of the new iPhone models. Shipments shot up by 22 per cent in Q4, with 90.1 million devices shipped — the highest quarterly number of shipments for any vendor on record, according to IDC.
The bump in quarterly smartphone sales during the final quarter on the heels of its latest iPhone launch is nothing new but it came in a year when the phones arrived late.  All together, the Cupertino-HQed company generated $111.4 billion in quarterly sales, an all-time high and the first time it has topped $100 billion in quarterly revenue.
India has been an important contributor to the company's success. Cook told analysts after the result: "This is particularly the case in some of the emerging markets where we're proud of how we've done... If you take India for example, we doubled our business last quarter compared to a year ago quarter but our absolute level of business there is still quite low relative to the size of the opportunity." He elaborated: "We are doing a number of things in the area, we put the online store there for example, and last quarter was the full first quarter of the online store and that has gotten a great reaction to it and has helped us achieve the results that we got to last quarter. We are also going in there with retail stores in the future and so we look to that to be another great initiative, and we continue to develop the channel as well."
Besides bringing 5G to its new phones, Apple continues to up the privacy game, which has become a bone of contention for Mark Zuckerberg and his Facebook. Apple plans to roll out its extensive new privacy-protection options for users over the next several months.
During his company's earnings call, Zuckerberg has said: "We increasingly see Apple as one of our biggest competitors…. Apple has every incentive to use their dominant platform position to interfere with how our apps and other apps work, which they regularly do. They say they are doing this to help people, but the moves clearly track their competitive interests." His comments come at a moment when Facebook is being accused of major antitrust violations by the US Justice Department.
Apple co-founder Steve Jobs had unveiled the iPhone on January 9, 2007 at Macworld in San Francisco.  Back then, few could have predicted total unit sales would top 1.5 billion roughly a decade later.