Better? Not Quite
Long after some people have recovered from coronavirus, they find certain foods off-putting. Exploring the science behind it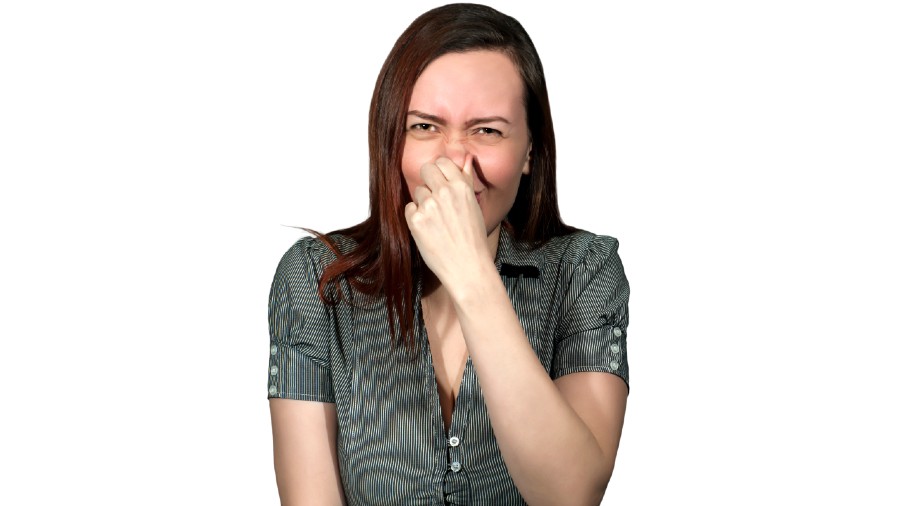 Parosmia distorts the senses of smell and taste.
Shutterstock
---
Published 28.06.21, 12:09 AM
|
---
Marcel Kuttab first sensed something was awry while brushing her teeth a year ago, several months after recovering from Covid-19. Her toothbrush tasted dirty, so she threw it out and got a new one. Then she realised the toothpaste was at fault. Onions and garlic and meat tasted putrid, and coffee smelled like gasoline — all symptoms of the once little-known condition called parosmia that distorts the senses of smell and taste.
The pandemic has put a spotlight on parosmia, spurring research and a host of articles in medical journals. Yet a key question remains unanswered: how long does Covid-19-linked parosmia last?
Scientists have no firm timelines. Of the five patients interviewed for this article, all of whom first developed parosmia symptoms in late spring and early summer of last year, none has fully regained normal smell and taste.
Brooke Viegut, 25, whose parosmia began in May 2020, worked for an entertainment firm in New York City before theatres were shuttered. She believes she caught Covid-19 in March 2020 during a quick business trip to London, and, like many other patients, she lost her sense of smell. Before she regained it completely, parosmia set in, and she could not tolerate garlic, onions or meat. Even broccoli, she said at one point this year, had a chemical smell. She still can't stomach some foods, but she is growing more optimistic.
Before Covid-19, parosmia received relatively little attention, said Nancy Rawson, vice-president and associate director at the Monell Chemical Senses Center in Philadelphia, US, an internationally known nonprofit research group. In an early 2005 French study, the bulk of 56 cases examined were blamed on upper respiratory tract infections.
Today, scientists can point to more than 100 reasons for smell loss and distortion, including viruses, sinusitis, head trauma, chemotherapy, Parkinson's disease and Alzheimer's disease, said Dr Zara Patel, a Stanford University associate professor of otolaryngology and director of endoscopic skull base surgery.
In 2020, parosmia became remarkably widespread, frequently impacting patients with the novel coronavirus who lost their sense of smell and then largely regained it before a distorted sense of smell and taste began.
An article last June in the journal Chemical Senses, based on questionnaires, found that 7 per cent of post-Covid-19 patients experienced smell distortion.
A later study based on an online survey in Britain found that six months after Covid's onset, 43 per cent of patients who initially had reported losing their sense of smell reported experiencing parosmia, according to an article in the journal Rhinology. The onset occurred a median of 2.5 months after the patients' loss of smell, the article reported.
That matches the experience of Monica Franklin, 31, of Bergenfield, New Jersey, US, who was accustomed to having a keen sense of smell.
"I would be the one who could tell when the garbage had to go out," said Franklin, a hospital occupational therapist. But she lost all sense of taste and smell in early April 2020, immediately after contracting the coronavirus.
Two months later, however, she found herself with both parosmia and phantosmia, a condition that causes a person to detect phantom smells. She was constantly inhaling the smell of cigarettes at times when no one was smoking, and she was in her room alone. Garlic and onions are the major triggers for her parosmia.
Confounded by the cavalcade of smell and taste problems, scientists around the world are paying unusual attention to the human olfactory system, the areas of the nose and brain where smells are processed.
They have focussed on the olfactory epithelium, a piece of postage-stamp-sized tissue behind the bridge of the nose. The literal nerve centre for detecting smells, it sends messages to the brain.
When people suffer from the common cold, mucus and other fluids may plug the nose so that smells can't reach the nerve centre. But no such blockage typically occurs in patients with Covid-19 -caused anosmia and parosmia.
Some researchers initially speculated the virus was shutting down smells by attacking the thousands of olfactory neurons inside that nerve centre. But then they found the process was more insidious.
Those neurons are held together by a scaffolding of supporting cells — called sustentacular cells — which contain a protein called the ACE2 receptor. A study led by Harvard researchers and published in July last year found that the protein acts as a code for the virus to enter and destroy the supporting cells.
In short, parosmia appears to be caused by damage to those cells, distorting key messages from reaching the brain, according to a leading theory among some scientists. As those cells repair themselves, they may misconnect, sending signals to the wrong relay station in the brain. That, in turn, could lead to parosmia and phantosmia.
NYTNS