A smartwatch that tells you when to walk
The band sitting snug around my wrist was reassuring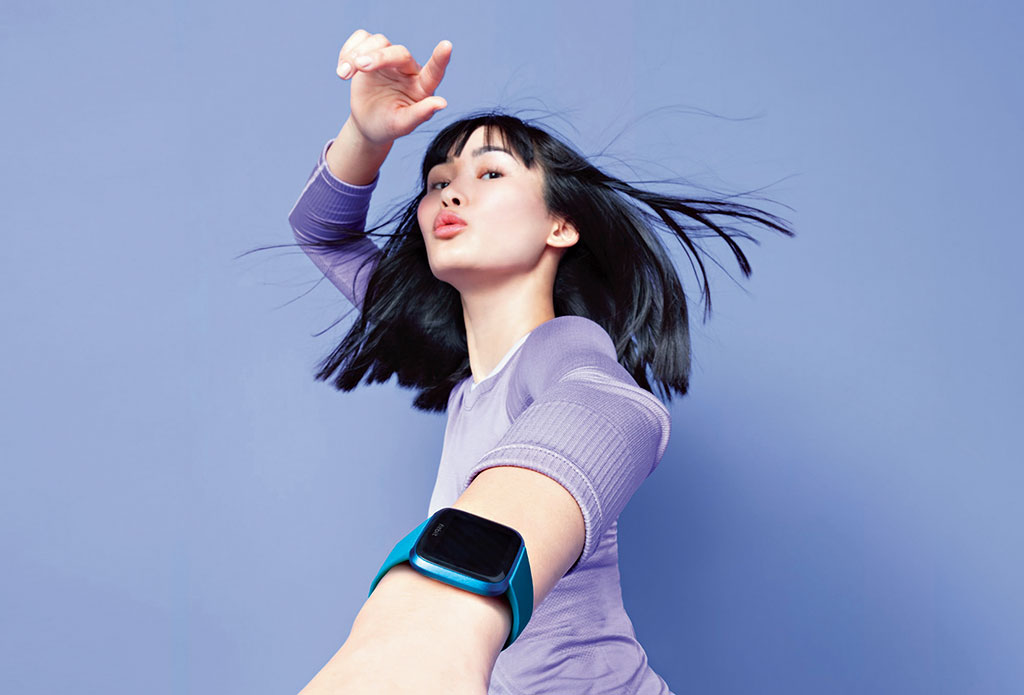 What sets Fitbit Versa apart is that its updated software includes a new feature: a menstrual cycle tracker
File picture
---
Published 19.05.19, 07:53 AM
|
---
Gadget: Fitbit Versa
Tech specs: Supported on Android versions 4.3 and above, iOS devices and Windows OS; charging via USB; battery life upto four days
Price: Rs 19,999 on Amazon
Best for: Moving every hour and tracking the menstrual cycle
This is the fifth fitness tracker to have landed at our gadget review desk and I must admit that I feel a bit annoyed whenever someone mentions this not-so-new concept of tracking your fitness 24/7.
The earlier fitness trackers had failed to get me out of my bed early in the morning. Even though I lead a more or less sedentary lifestyle, and love to guzzle a few glasses of beer while snacking on fish and chips, I envy those youngsters who huff and puff down park paths with a fitness band on the wrist.
When the Fitbit arrived, I had been planning to get my health on the right track for awhile. Deep, refreshing sleep had been evading me for quite a while, the blood pressure would often shoot up and, sometimes, my heart rate was too fast.
The band sitting snug around my wrist was reassuring, especially after I connected it with my android phone. My stats were not too bad: heart rate 75, blood pressure 130/85 and blood oxygen was 97. The pedometer indicated that I needed to walk at least 1,000 steps more. Sleep was a bit of a problem with poor quality of "deep sleep" and too many "wake ups". I set a realistic goal and, within a few weeks, was able to improve my stats.
Fitbit Versa's design is elegant with a square face rounded at the edges. There are multiple options for straps, but the classic black silicone strap looks best. It's super light — about 40gm — and sleek. Its unisex design means it looks good no matter your wrist size.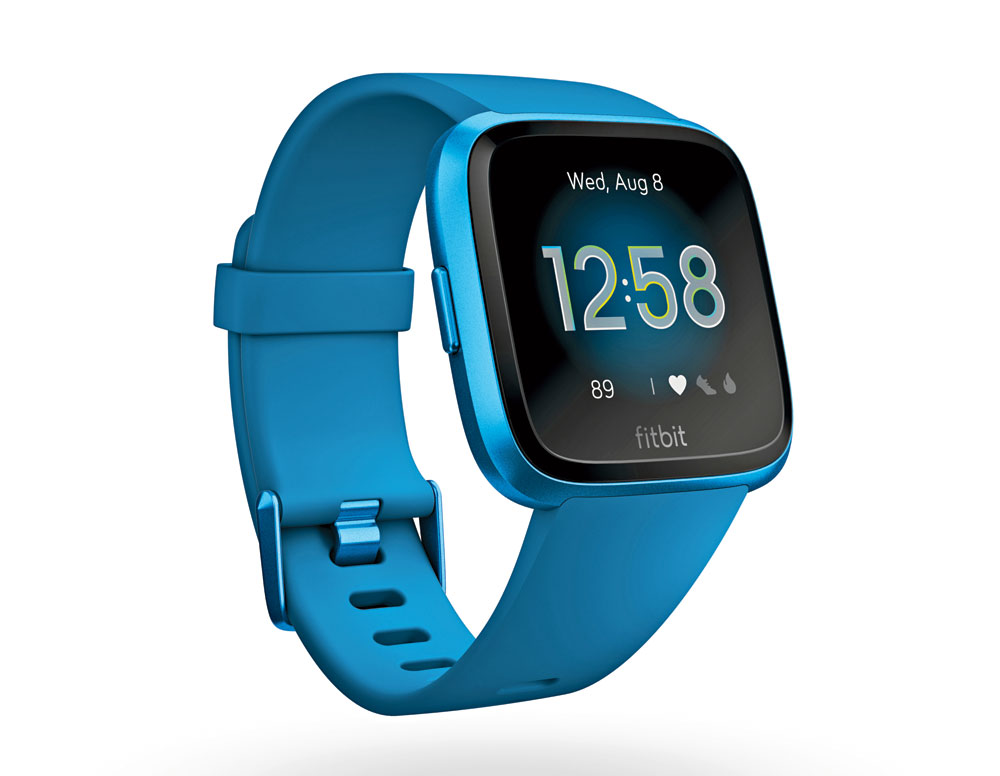 The smartwatch is capable of tracking a variety of fitness activities such as walking, running, swimming, cycling, lifting weights and yoga. While it is reasonably smart at detecting what you are doing, it is prudent to tell the device of your choice of exercise for accuracy.
That aside, the device reminds you to take at least 250 steps every hour. At 10 minutes to the hour, every hour, the smartwatch buzzes to remind you to get up and move around. It's a little irritating to be jolted out of whatever you were doing but it's necessary — you are never too busy for a short walk, whether you are in office or at home. Once you achieve your target of 250 steps, a stick figure congratulates you on the watch screen.
What sets Fitbit Versa apart is that its updated software includes a new feature, a menstrual cycle tracker. It will help women keep an eye on their cycles, and make a note of the frequency and severity of symptoms such as cramps or headaches. The more one uses it, the more accurate the device becomes. It even personalises things for a user.
Fitbit Versa helps you get access to over 550 apps. Some of the useful features include a step counter, a sleep tracker, a heart rate monitor and an exercise log. The sleep tracker is surprisingly accurate. I was quite impressed by the Versa and I have to confess it changed my perception of a fitness tracker.
Pop picks

Other fitness watches

Garmin Forerunner 35 Watch: It is slim and lightweight — perfect for daily runs, training and racing. It features a built-in wrist-based heart rate tracker as well as GPS that tracks your distance, pace, intervals and more. And since all these stats are captured by the watch, the watch is perfect — no phone, no chest strap. Just put on Forerunner 35 and go.
Price: Rs 15,490
Goqii Vital: Tracks heart rate, daily steps, calories burnt, distance covered, active hours and sleep pattern. You can get a personal coach, free doctor consultation and take diagnostic tests from home through a partner lab
Price: Rs 2,999
Portronics POR-666 Yogg X: A slim tracker with a touch-enabled detachable dial. Pairs with smartphone on Bluetooth 4.0; consumes less power
Price: Rs 1,699 onwards