Glance at some apps students built to cope up with the new normal
Santana Fell talks about how students are finding solutions to the problems thrown up by the new normal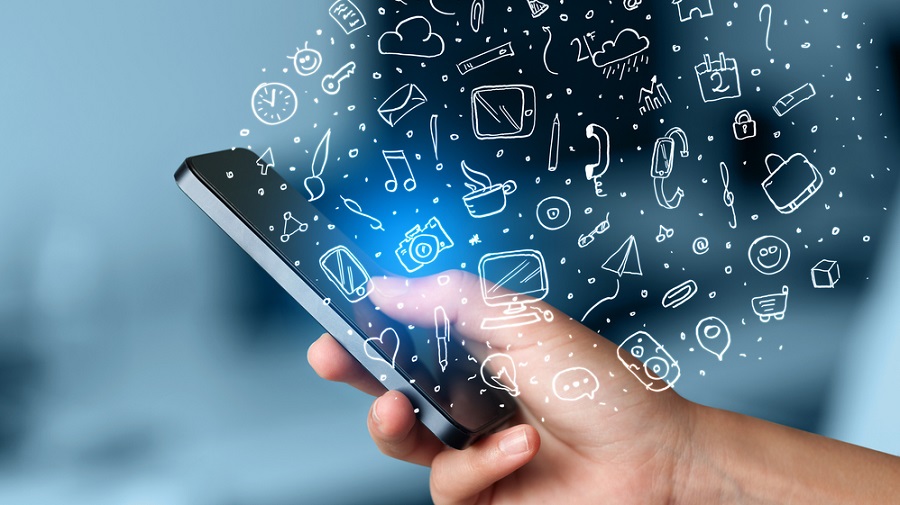 ---
---
Necessity is the mother of invention. This statement has been proven once again by the rash of apps and portals started by students trying to solve social problems they experienced during the new normal. From a virtual campus to an app scanner, young entrepreneurs demonstrated an array of initiatives to promote inventions post the pandemic outbreak.

Campus24 — Your Virtual Campus
This is a platform for students to connect with others from any college in India, collaborate on projects, interact and share opinions. It provides a space to debate and to form communities of like-minded individuals, to store notes, to get internship and job updates as well as gives updates of college-related notices and event. Within a few days of launching on Google Play Store, it became the ninth most trending social app in India and has had more than three crore interactions among students till now. Students from the IITs and NITs are also interning with the start-up.
"India has more than 32 crore students, yet there is no single platform to actually connect them. We have Facebook for friends, LinkedIn for professionals, Discord for gamers and so on but there is nothing to help students connect with other students, seniors or juniors. Now such a platform can not only cultivate more innovation and collaboration among the youth but it also fills a huge communication gap in the current system," says Sagnik Majumder, who is a fourth-year student of production engineering at Jadavpur University in Calcutta and is also one of the co-founders of the start-up.
DesiverLy
Initially, during the lockdown, small businesses suffered as they were not able to deliver products to customers; DesiverLy was born as a solution. Its aim is to help all kinds of businesses — from small bakers to ghost kitchens, grocery stores, pharmacies, garments stores, machinery shops and so on — to deliver their products at reasonable rates compared to those of the delivery giants.
Law Rewired
Conceived by a bunch of young law aspirants from across the country, and with an advisory board of accomplished experts, Law Rewired aims to simplify law and related topics for people from all walks of life. By explaining laws and legal procedures in a simple language, this portal helps people have a better understanding of their rights and liberties. It contributes to gender equality by empowering women through education, enlightening them on legal rights, removing legal impediments to participating in public life as well as helping them with writing, research and communication skills.
Aswini Ramesh, a fourth-year student of the School Of Excellence In Law in Chennai, is the founder and chief editor of Law Rewired and also the director of marketing at Child Awareness Project, an award-winning non-profit, as well as president of the Chennai chapter of the non-government organisation, Elixir Foundation. Her work with NGOs enabled her to meet people from different socio-economic backgrounds. Flooded with queries on both simple and complex legal issues from even educated people, it made her realise the urgent need of demystifying legal concepts.
"A friend's brother who was the sole breadwinner of the family expired after an accident. All their money had been spent on medical expenses for the deceased. His wife and two children were left in a pathetic situation. I was shocked to find that despite being educated, the family was unaware of a third party insurance claim. This was one among the many incidents that lit a spark in me to bridge the gap between Indian laws and common people," Aswini explains.
Wealthy Waste Pvt. Ltd
"The waste we generate every day was my motivation to start Wealthy Waste to produce eco-friendly products," says Sayak Acharjee, a third-year student of the Institute of Engineering and Management, Calcutta. "We aim to provide quality services, awareness and education in waste management as well as sustainable development," he adds.
This an in-house start-up of IEM produces a variety of replacements for common plastic products such as bio-pens, paper straws, bamboo bottles, paper pencils and many more. Wealthy Waste has been selected one of the Top 15 Start-ups of India by Wadhwani Foundation.
During the lockdown, Wealthy Waste arranged for rations for 500 families for two months and organised online training programmes as well in finance, public relations, graphic designing, content writing, marketing and operations.
SnapLingo
SnapLingo is one of the latest applications developed by applex.in, a group of young professionals who believe that mobile-based applications are the need of the day. It is a free and secure app with a plethora of features, compatible with all Android versions. The unique features include scanning documents, QR/barcodes, generating QR codes, highlighting, erasing or adding signatures to documents. It lets one import single or multiple PDFs, edit or customise them. It also allows you to extract texts from images and thereafter share, locate, translate, search, merge and save it.
"Snaplingo was developed keeping in mind the needs of a student or professional. We saw how editing PDFs cost money, simple things such as highlighting or arranging the pages of a PDF required a 'premium unlock'. An Indian document scanner was much needed since Camscanner was banned," says Prajata Samanta, third-year student of electronics and communication engineering, IEM.
Problem-solving is an essential skill in this scenario and those who have it will go far as these students have shown.