A high-end photo editor for free
Photopea can import previous pictures that you have been working on in an image editor such as Photoshop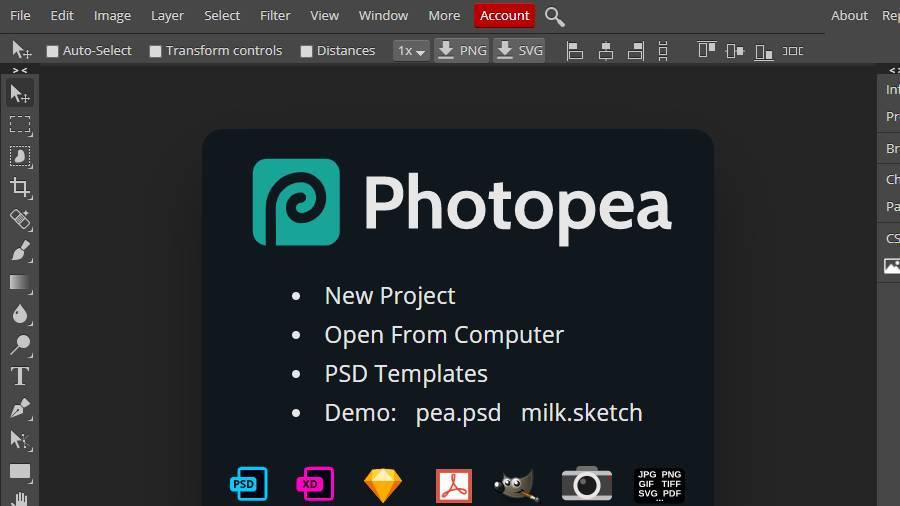 ---
Published 25.01.21, 12:28 AM
|
---
Do you harbour a secret wish to edit photos like a pro yet find high-end image editors either too daunting or too expensive? Then, Photopea might just be the answer.
An online photo editor, Photopea works in a web browser. You can access it at https://www.photopea.com. Photopea has all the features that a professional image editor would offer you and is also free to use.
Photopea can import previous pictures that you have been working on in an image editor such as Photoshop. It can open all types of formats such as jpg, png, gif, svg and tiff. Once you open Photopea, you can find all the usual tools of a high-end photo editor. So, go ahead and sharpen that old, blurry photo, adjust contrast and colour, and add new features or text. You can even change the background of your pictures if you want.
Photopea does more than just edit your pictures. It uses layers and filters and history. It has a large suite of filters and artistic effects. Since Photopea runs in a web browser such as Chrome or Firefox, you do not need a high-end machine to use it. Also, it does not make your PC sluggish or crash your computer.
Open the website and look at the top right of the window. You will find a button that says, "Learn". Click on that and you get a step-by-step mini course in photo and image editing. Here you can learn about basic graphic design topics like masking, layering, vector graphics and smart tools.
The free version does display ads but they do not interfere with your work in any way. If you wish to avoid ads, you can buy the premium version. Moreover, Photopea runs on your device only. It does not upload any of your files to the Internet. You can load Photopea, disconnect from the Internet and keep using it completely offline. Your files will not leave your computer.
Printfriendly
You must have faced this. You want to print a certain page from the web and you end up with several unwanted images, ads and a lot of blank pages. This is where Printfriendly comes in. The website automatically reformats whatever you want to print from a website. Navigation bars are removed, text and images are altered to make them readable.
Copy the URL of the article you want to print and then go to www.printfriendly.com. On the Printfriendly page, you will see a search bar right on top saying, "Make any web page Print Friendly and PDF". Paste the URL of the web page you want to print in the search bar and click preview. All the ads and other junk will have been removed and the page optimised for printing.
Plus, there are tools to further optimise your document. You can select and remove content you do not want to print. You can choose to remove all images or keep them. Do not worry about mistakes. You can undo everything. When you are ready, print the document or get a PDF. The Printfriendly version of the page is clean and easy to read.
Printfriendly also has an extension for Chrome, Firefox, Edge, and Safari. There is an extension for the iPhone and iPad too. To get the browser extension, go to www.printfriendly.com. You will see a blue button saying, "Install Browser Extension". Choose your browser by clicking on the tab and then click to add the extension to your browser. Once the program has been added, you can see the Printfriendly icon on the top right of your address bar.
Send in your problems to askdoss2020@gmail.com with TechTonic as the subject line