Zaira Wasim & Nusrat Jahan: Two sides of the same coin?
It is purely up to an individual to choose a profession of their liking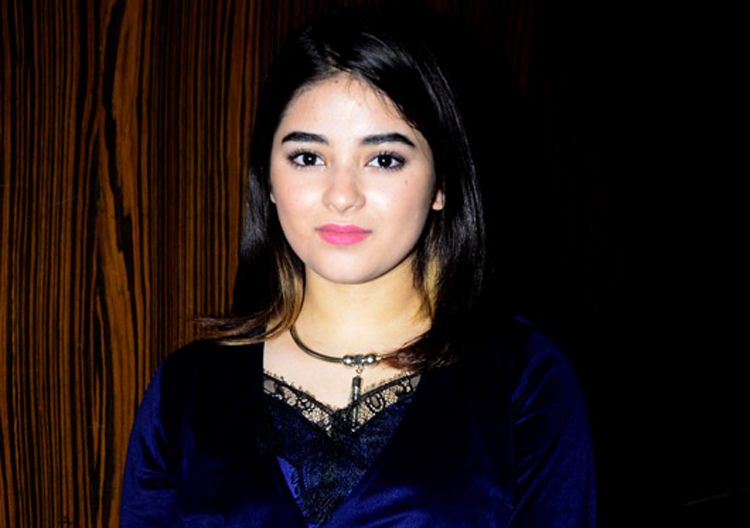 ---
---
Sir — It is regrettable that Zaira Wasim's decision to quit films because her profession came into conflict with her faith has sparked controversy. It is purely up to an individual to choose a profession of their liking.

However, it would perhaps have been better if she had not implied that her work environment was responsible for her decision. Many women from her community have contributed to Bollywood, some of whom are Suraiya, Madhubala and Nargis. These artistes seemed to have successfully maintained a balance between their faith and their profession. Wasim's blaming of Bollywood for interfering with her imaan appeared to be in poor taste.
Wasim did, however, acknowledge that the world of cinema had showered her with a lot of "love, support, and applause". To claim that the decision was taken under duress, possibly influenced by clerics, would be hasty. Had it been so, she would not have worked for five years. One hopes Wasim finds peace in pursuit of her religion.
S. Balakrishnan,
Jamshedpur
Sky high
Sir — Recently Nik and Lijana Wallenda walked a wire strung 25 stories over New York's Times Square in a death-defying act. The siblings are seventh generation performers from a famed circus family, the Flying Wallendas. In 2017, Lijana had a near-fatal accident. This time, the siblings were permitted to walk on the condition that they wear safety harnesses. Not only did the performers protest against this, but the public, too, was disappointed.
In spite of knowing that life is precious, human beings are morbidly thrilled by the possibility of imminent death. Are we, then, hard-wired to be attracted to risks, no matter what the consequences might be?
Shabnam Azad,
Calcutta
Sir — Nusrat Jahan's appearance in Parliament has infuriated Muslim clerics to such an extent that they have dubbed her attire "un-Islamic". People have reacted heavily against the fatwa; several political leaders have come out in support of her.
It is important that religious leaders adapt to changing societal needs and obligations, and impart proper guidance.
Ashok Kumar Ghosh,
Calcutta
Sir — Recently, two news items — one about the actress-turned-parliamentarian, Nusrat Jahan, and the other regarding Zaira Wasim — exposed the feudal mindset of clerics. Jahan, who married a Jain, sported sindoor, bangles and a mangalsutra during her oath-taking ceremony in Parliament. But instead of respecting her decision, a fatwa was issued against her. Jahan's defence of her choices was laudable.
Wasim, in contrast, has decided to quit acting. It has been speculated that her decision was taken under religious pressure. If this is true, then that would be unfortunate. Religion should not be an interfering or oppressive force. People should be moral and social support so that they can make choices freely and inspire others to do the same.
Pramatha R. Bhattacharya,
Calcutta
Earthly woes
Sir — The vulnerability of India's Northeast to climate change has finally grabbed the attention of scientists. Research on the eight states of the Northeast over a 34-year period predicts a rise in the regional annual mean temperature and mean rainfall of the region. Studies conducted by the Centre for Atmospheric Sciences at the Indian Institute of Technology, Delhi took into account the current climactic conditions of the region based on observations at several stations
of the India Meteorological Department. The study was based on two major parameters — temperature and rainfall. The results predicted a rise in annual mean surface temperature by 0.64 degrees Celsius in 30 years and a shocking increase by 5.15 degrees Celsius by the end of the century.
Sixteen countries have already declared a climate emergency. Since climactic changes have already caused major loss of life and damage to the ecosystem, it is crucial that we declare a climate emergency in India as well. Environmental balance must be restored and the lives of people protected.
Rifa Deka,
Guwahati