Women are not better at multitasking than men
This so-called feminine ability is just an excuse to dump a disproportionate amount of work on women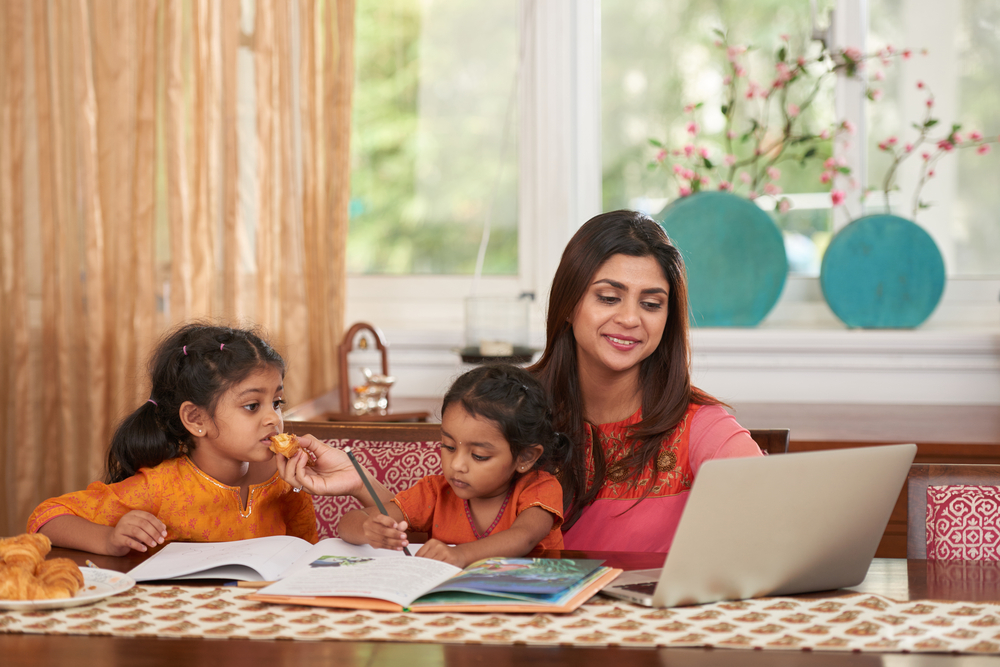 ---
---
Sir — Women have traditionally been considered better at multitasking than men. But a study published in PLOS One shows that they are no better at it than men, rather they are simply forced to do several things at once. The ability to skillfully juggle home and office is nothing to aspire to. Such an ability is only used as an excuse to dump a disproportionate amount of work on women. There are other such myths that need to be busted as well. For instance, women are not naturally better parents than men, neither are they less logical and more emotional than men in the workplace. Abilities differ from person to person, not from one gender to another.
Roshni Sen,
Calcutta
Common rules
Sir — The National Anti Doping Agency had been trying to bring the Board of Control for Cricket in India under its purview for more than a decade. The BCCI has finally acquiesced. Among the many spurious reasons cited by the BCCI to stay out of Nada's purview was the fact that adhering to the nodal body's criteria would disclose the whereabouts of players and thus compromise their safety.
Nada rules apply to all sporting bodies; as it should to cricket. By virtue of its financial clout and the fact that cricket is not a part of the Olympics, the BCCI managed to bypass Nada's rules. Now that some cricketers have failed the dope test, the BCCI has seen the error in its ways. If Indian cricket wants to excel in the global arena, it has to follow the rules that apply to sportsmen across countries and different sports.
Ashok Kumar Ghosh,
Calcutta
Sir — The BCCI's persistent opposition to a zero-tolerance policy towards doping was unfounded. Modern-day cricket is no longer immune to such unwanted problems. Cricket is no longer just a game of skills that does not require performance enhancement as athletics, weightlifting or swimming. In the age of Twenty20 cricket, strength plays a vital role and drugs can improve this significantly. Especially for cricketers who have packed schedules throughout the year, a little help could go a long way. Doping tests should thus be mandatory.
S.S. Paul,
Nadia
Sir — Due credit must be given to the sports ministry for taking a firm stand regarding BCCI's refusal to come under the purview of Nada. Next, the BCCI must be brought under the Right to Information Act.
Bidyut Kumar Chatterjee,
Faridabad
Boiling pot
Sir — "Are we even in the Northeast? Temperatures keep rising, the air is more polluted and the entire city seems to be perspiring at once," my mother's sister said while conversing with her. I realized that growing up in a house without an air conditioner, I used to feel just fine. Not any more. The city has never seen temperatures soar so high. Conversely, about three million people are affected by floods every year just in Assam.
Assessments have been made of both social and economic impacts of climate change, why then do we still shy away from declaring a climate emergency? The ministry of development of north eastern region is trying to enhance climate resilience among rural communities by conserving public resources such as water, forests and agricultural land. But is this enough? Countries like Britain, France, Canada and Ireland have declared an environmental emergency. We must do the same. The United Nations has come up with simple steps for citizens to reduce their daily carbon footprint such as taking shorter showers, driving less, eating less meat, recycling products, saving electricity, adapting to zero-waste fashion and carrying one's own bag to the grocery store.
If the Indian government continues to turn a deaf ear towards this issue, we as responsible citizens must start a civil disobedience and non-violent resistance to protest against the biodiversity loss and do something to reduce the risk of an imminent ecological collapse.
Otherwise, we will be responsible for the extinction of our own species.
Rifa Deka,
Guwahati