Naya Pakistan is turning out to be a nightmare
On the one hand, the country is in an economic meltdown and on the other, dissent is being crushed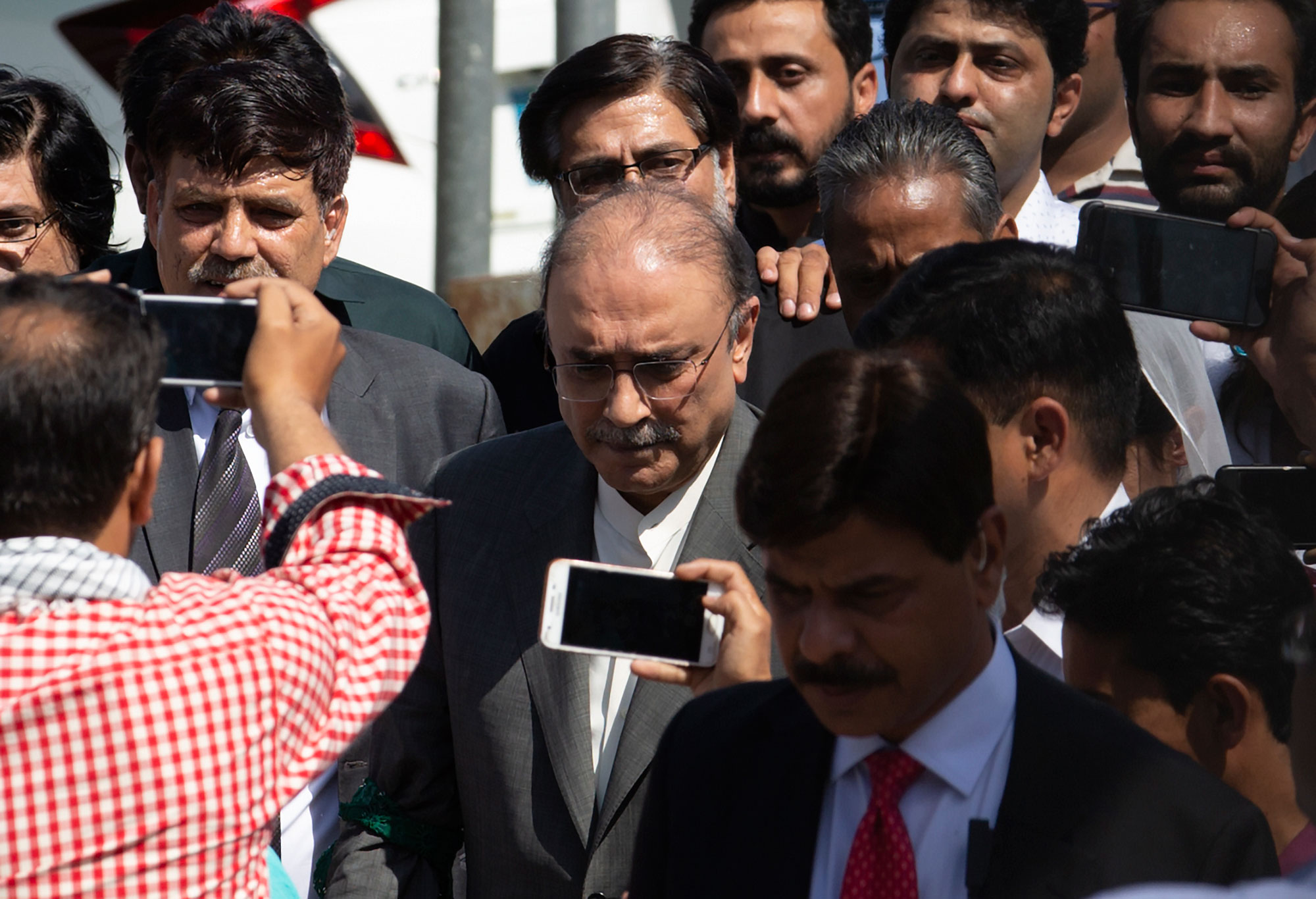 ---
---
This week has turned out to be quite turbulent in Pakistani politics. On Monday, the former president and co-chairman of the Pakistan Peoples Party, Asif Ali Zardari, was arrested from his residence by the National Accountability Bureau. Zardari, his sister, Faryal Talpur, some of Zardari's close business associates and others are being investigated in corruption cases related to the fake bank accounts case.
On Tuesday, the leader of the Opposition in the Punjab assembly, Hamza Shahbaz, was also arrested by the NAB in cases related to money laundering and assets beyond means. Hamza is the son of the former chief minister of Punjab, Shahbaz Sharif. The former prime minister, Nawaz Sharif, is already in jail while his brother Shahbaz is out on bail. Two MNAs of the Pashtun Tahafuz Movement were also arrested in Waziristan recently for allegedly attacking a military checkpost. So it seems that almost the entire Opposition in Pakistan are either in jail or have cases against them that can land them in jail.
The Opposition has accused the government of being in cahoots with the NAB. Bilawal Bhutto has said that the Establishment, which allegedly brought the Pakistan Tehreek-e-Insaf government to power, is behind everything that happens in the country. He also suggested that the government is targeting its political rivals in the name of accountability.
Bhutto is not off the mark. Prime Minister Imran Khan has said on several occasions that he will not strike a deal with any of the Opposition leaders and will, in fact, put them behind bars. Khan's mantra has been to put an end to corruption. His voters and supporters think that by punishing these allegedly 'corrupt' leaders, Khan will lead Pakistan to glory.
Unfortunately, if the entire Opposition is pushed to the wall, it will only lead to political instability. Khan and his backers don't realize that political parties only come out stronger after such arrests and victimization. This is not to say that accountability is not important. It is. But accountability should be demanded across the board and not just against political opponents.
PTI's own ministers and members are accused of corruption and have NAB cases against them, but almost all of them remain free. The speed with which the NAB is acting against the Opposition and the pace of the media trial of Opposition leaders make one think that there is something else at play here.
Pakistan's biggest problem at the moment is the economic disarray it faces. The PTI government has been unable to handle this crisis. Khan dismissed the PTI's poster boy, Asad Umar, as finance minister when he failed to perform but it seems that the new economic team will not be able to deal with the disaster that is staring in our faces.
The Economic Survey 2018-19 is full of missed targets. Khan blames the previous governments for every failure. In another year, he will not even have that excuse but in all likelihood, he will not admit to his own mistakes.
An Opposition alliance has been formed. All major Opposition parties have decided to protest against rising inflation rates and the new budget that they deem to be anti-people. From electricity to gas to basic necessities, prices have hit the roof. The next few years look extremely tough for the common man.
With all this, going after the Opposition in a bid to distract people from the real issues at hand seems to be a short-term strategy. The government has no long-term plan.
Bhutto said this regime is worse than those of Zia and Musharraf. The kind of censorship that we are seeing in Pakistan today led him to dub it "censored Pakistan". The country's media are going through the worst phase of censorship. Social media activists are being picked up for criticizing the Establishment. The judiciary, too, is under fire. A reference has been filed against Justice Faez Isa by the government on frivolous charges. Isa will be chief justice in 2023 when the next elections are set to take place. He is someone whose integrity has never even been questioned by his detractors. This is something that the State is afraid of because he cannot be coerced.
These are dark times. On the one hand, we are in an economic meltdown and on the other, dissent is being crushed. This Naya Pakistan is turning out to be quite a nightmare for all and sundry.
One hopes that better sense would prevail and the government and the Establishment are able to take constructive criticism instead of cracking down on those who criticize their policies. The right to speech and the right to freedom of movement are enshrined in our Constitution. If these and other freedoms are taken away from us, this sham of a democracy will stand completely exposed.
It is time to take stock of the situation and rethink. Let's hope that those in the corridors of power are listening.