Why give Romeo a bad name?
Besides being the prescription of a chauvinistic, moralistic, baton-wielding regimen, the term anti-Romeo is flawed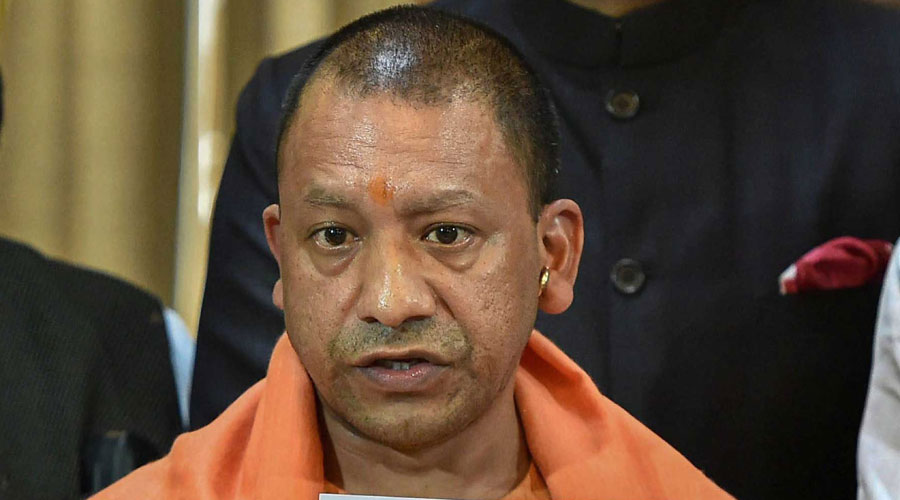 ---
---
Who would have thought that a Shakespearean character, a young romantic tragic figure, would reach the pinnacles of infamy in India — in campaign speeches of all things — nearly 500 years after he was imagined? At the time of the 2017 Uttar Pradesh Assembly elections, the BJP had promised that if it came to power it would set up "anti-Romeo squads" to "ensure the safety of college-going girls" and "check eve-teasing". And now, when the Bengal elections are underway, the "star campaigner" of the BJP, Uttar Pradesh chief minister Adityanath, has promised the same for this state. For a moment if we were to suspend discussion about women's safety in UP post the BJP's big win, and all debate about women's situation in Bengal as also any comparison with UP, and simply accept Adityanath's views as right honourable, the question still remains — why give Romeo a bad name?
Juliet can
Why give Romeo a bad name? Besides being the prescription of a chauvinistic, moralistic, baton-wielding regimen, the term anti-Romeo is flawed. Shakespeare's Romeo was a painfully young man, immature and overreaching. When he first appears on scene, he is moping having been rejected by the object of his affections, Rosaline — not Juliet. He woos Juliet passionately, but from a distance. Sample this: "O, that I were a glove upon that hand,/That I might touch that cheek!". It is Juliet, who is more rooted in realities. In the balcony scene, the 13-year-old says, "I have no joy of this contract to-night;/It is too rash, too unadvis'd, too sudden." That is fiction. Now for fact. Why not just call eve-teasers, eve-teasers? Why not call the squad, anti-eve-teasing squad or Nari Suraksha Bal or some such? Why not talk about teaching the men some tehzeeb, or going beyond beti bachao and facilitating beti empowerment — compulsory karate lessons from primary school, boxing, judo, taekwondo? Why give poor Romeo a bad name?
Ranjana ami aar asbo na
We in India have loved Romeo for the longest time, though in our interpretation, he will always be less than Devdas. In the 1987 film Dance Dance, Cobra…sorry, Mithunda rolls his bedroom eyes at Mandakini as she sways and sings ‑ Romeo o Romeo/ Janeman tu number one. In Mr Romeo (1996), Prabhu Deva twists his India rubber frame as he sings "Romeo teri kismat hasate gaate khul jaaye/Juliet jaisi pyaari ek haseena mil jaaye." And in Roop Ki Rani Choron Ka Raja (1993), Anil Kapoor displays much swag as he gives lip to the song Romeo naam mera, chori hai kaam mera. Around the same time, Bengal was discovering Anjan Dutt's Ranjana Ami Aar Asbo Na. A song about a Muslim schoolboy who has been ticked off and threatened with a beating by Ranjana's brothers. The whole tragi-comic song is part exhortation and part commentary on society. It is also part promise ‑ Ranjana, ami aar asbo na.../Parbo na hotey ami Romeo/Tai duper bela tumi ghumiyo…"
No, Dutta did not impute any blame unto Romeo.