Who needs Prashant Kishor?
Every politician's go-to man is now readying for the OT to operate on yet another part of our mangled democracy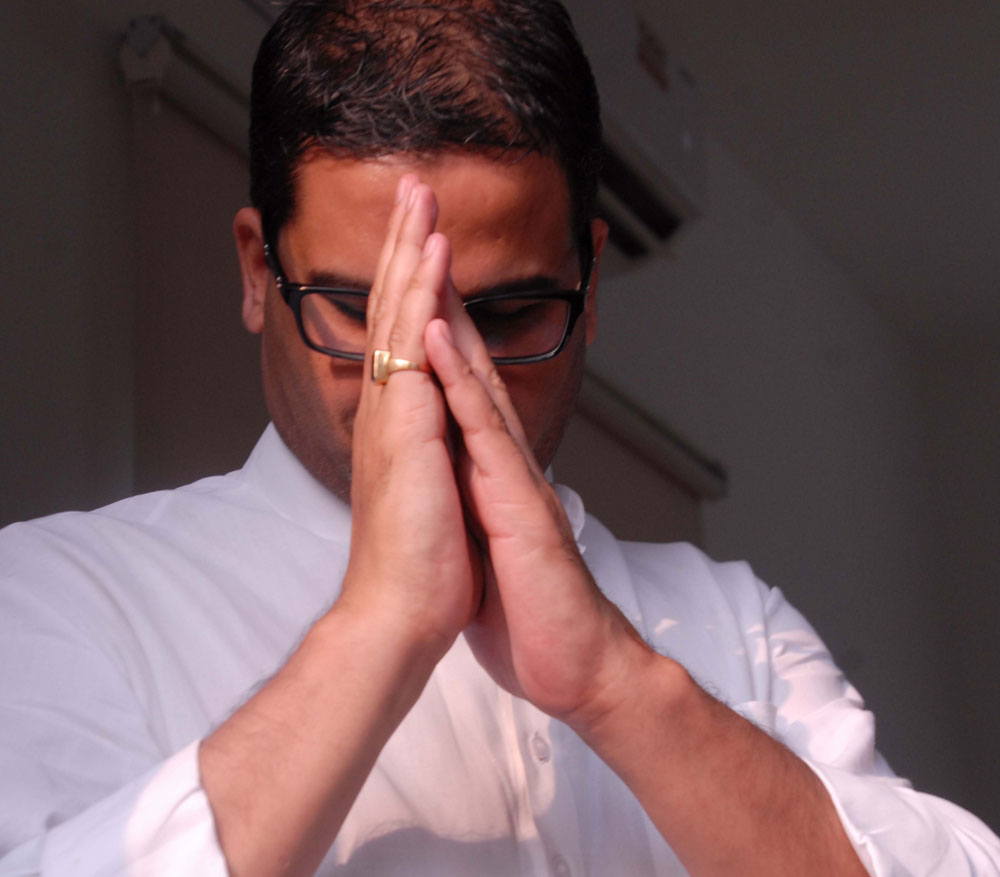 Prashant Kishor
Image: Deepak Kumar
---
Published 09.06.19, 03:24 AM
|
---
What would you think of a doctor who can't read the pulse? Or has outsourced the routine BP check? And yet here we are once again in a situation when an elected leader, a grassroots one at that, feels the need to consult The Consultant about her own constituency. Wait, did you say the prognosis is grave? That only a specialist can revive things, if at all? Who knows? All that is certain is that every politician's go-to man, Prashant Kishor, is readying for the OT to operate on yet another part of mangled democracy.
Genesis
It is said that before he became who he became, Kishor had knocked on Rahul Gandhi's door. That was 2007. He talked big — social sector blueprint — and Gandhi talked small — multi-speciality hospital in Amethi. That was the end of it. In 2010, when Kishor wrote a paper taking off from a Planning Commission study on poor health indices in India's most backward states, he sent it to the UPA II bossman, Manmohan Singh. He also sent it to Modi — after all, he had argued in his paper that even a prosperous state like Gujarat had poor health indices. Singh said nada, Modi said gotcha, and the next thing we knew is Kishor was in Gandhinagar scripting someone's 2012 win.
Health check
Dogged, loyal — till then — post the BJP's thulping 2014 win, Kishor waited patiently for the master's pat. It was only when he realised that those affections were tethered to another and the awaited policy chair was a mirage political that he turned promiscuous. He had never worn his own ideology on his sleeve, but now as he shopped for new assignments he turned ideology agnostic. First, he offered his services to Nitish Kumar of the JD(U). Bihar win. Check. Next, the Congress' Amarinder Singh. Punjab win. Check. Next, the Congress in Uttar Pradesh. Disaster. Even after he formally joined the JD(U) in 2018, Kishor did not stop. The YSR Congress' win in Andhra is said to be his handiwork and now the Trinamul's Mamata Banerjee is consulting him for 2021. Not many might know or remember, but Kishor's father used to be a doctor. And he himself started out as a public health activist. Some things are just incurable.