When Bafta chairman Krishnendu Majumdar was applauded at Royal Albert Hall
EYE ON ENGLAND: The British government is offering people £350 a month to take in refugees under its 'Homes for Ukraine' scheme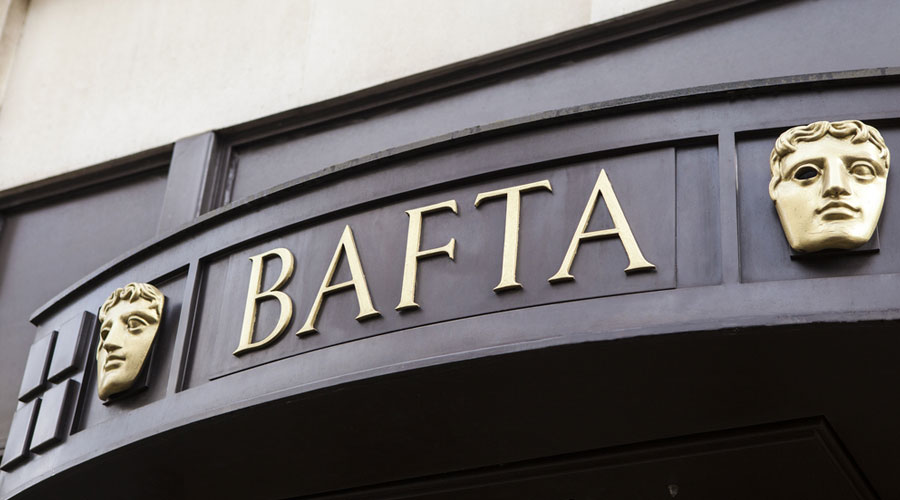 Representational image.
Shutterstock
---
Published 19.03.22, 01:13 AM
|
---
Strong roots
At the Bafta awards last week, the president of the organization, Krishnendu Majumdar, wore a blue velvet jacket with a flowing yellow scarf to show his support for Ukraine. He was warmly applauded by a packed Royal Albert Hall when he made an emotional speech, recalling his late father, Rupendra Majumdar. "My father arrived here on a boat from India in the 1960s to work for the National Health Service... Growing up in valleys of South Wales, we didn't know anyone who worked in film or TV and there wasn't anyone who looked like me on screen. We're changing that." Krishnendu, who is 47, has made history as the first non-white chairman of Bafta. His determination to usher in diversity in film and TV has received strong backing from Prince William, Bafta's president.
Rupendra's story can be made into a film by Krishnendu, an award-winning director and producer. After graduating from Calcutta, Rupendra sailed from Bombay in 1962. It docked in Liverpool, where Rupendra spent the next few years repeating his studies because Indian medical qualifications were not recognized in those days. In 1966, he went back to marry Jharna, who became a community worker. She still lives in Wales, with Krishnendu and his elder brother taking turns to check on their frail mother. The Durga Puja their parents began in 1973 is still going strong. Although he has now lived in London for over 20 years, Krishnendu feels a strong sense of kinship with Wales where he was born and brought up. "I feel like I have Bengali roots entwined with a Welsh upbringing. People say where are you from? I say I am Welsh with Bengali heritage. I support India in cricket, Wales in rugby."
Gentlemanly exchange
I Don't Think We've Met, a play about the English batsman, Colin Cowdrey, recently had one-off performance, with Chris Cowdrey playing his late gentlemanly father. A report explained that the play's title "derives from a famous encounter in Australia in 1974 when the newly arrived Cowdrey, on going out to bat, politely introduced himself to the fast bowler Jeff Thomson, by saying, 'I don't think we've met — I'm Colin Cowdrey,' to which Thomson elegantly replied, 'That's not going to help you, fatso. Now p**s off.'"

Welcome home
The British government is offering people £350 a month to take in refugees under its "Homes for Ukraine" scheme. The number of homeowners who have registered has crossed 100,000. If Lakshmi Mittal feels inclined to join, he has a 12-bedroom mansion in Kensington Palace Gardens, which is known as "Billionaire's Row". As executive chairman of ArcelorMittal, Mittal had to take the tough decision earlier this month to "idle" his steel plant in Kryvyi Rih in Ukraine "in order to ensure the safety and security of our people and assets". The plant is one of the most important businesses in Ukraine. President Volodymyr Zelensky met Mittal in April last year and talked about $1 billion worth of investment in the steel plant. But now ArcelorMittal "is deeply concerned about the situation in Ukraine and the threat to our employees and the entire Ukrainian population".

Tough choice
Past episodes of Yes Minister and Yes, Prime Minister are being aired on TV, with Sir Humphrey Appleby explaining to his supposed political boss, Jim Hacker, the wisdom of Lord Palmerston's observation that "in international relations, there are no permanent friends or permanent enemies, only permanent interests".
On India's "troubling" decision not to condemn the Russian invasion of Ukraine, I read the relatively restrained comments of my former colleague, Con Coughlin, now defence editor of The Daily Telegraph: "New Delhi finds itself in a difficult position because, due to its long-standing rivalry with China, it is seeking to maintain a pragmatic relationship with Moscow on the basis that, in the event of a Sino-Indian conflict, it could count on Russian support. This sounds like wishful thinking on Mr Modi's part, however, as Mr Putin, given his attempts to forge a strategic partnership with Beijing, might prove unwilling to jeopardise relations with China. India, the world's largest democracy, could therefore find its position untenable if the Ukraine crisis descends into an existential struggle between the values of Western-style democracy and authoritarianism, as embodied by Russia and China. In such circumstances, democratic states will have no choice but to decide whose side they are really on."
Not for the first time, I turned to Rahul Roy-Chaudhury, Senior Fellow for South Asia at the International Institute for Strategic Studies, who said: "There is now a serious divergence of views between the UK and India over Russia's invasion of Ukraine, creating a 'trust-deficit' between the two countries... This 'trust-deficit' is likely to widen if the Ukraine war escalates, casualties mount and the number of refugees increase. The UK and India's convergences in relation to China in the Indo-Pacific, the prospect of a free trade agreement and the 'living bridge' of the Indian diaspora in the UK may not be sufficient to prevent this." Footnote
At India House, the high commissioner, Gaitri Issar Kumar, launched a report on how well the desi diaspora was doing and also explained Delhi's Ukraine policy. The next day she presented her letters of commission to the Queen. She was in Buckingham Palace with the smiling Queen on a computer screen from Windsor Castle. In pre-pandemic times, such letters were presented and received in person within a week of arrival. Kumar has been in her post for over 18 months.