WhatsApp snooping is a grievous offence
Either the current dispensation is hand-in-glove with the spying or it is incapable of protecting the privacy of its citizens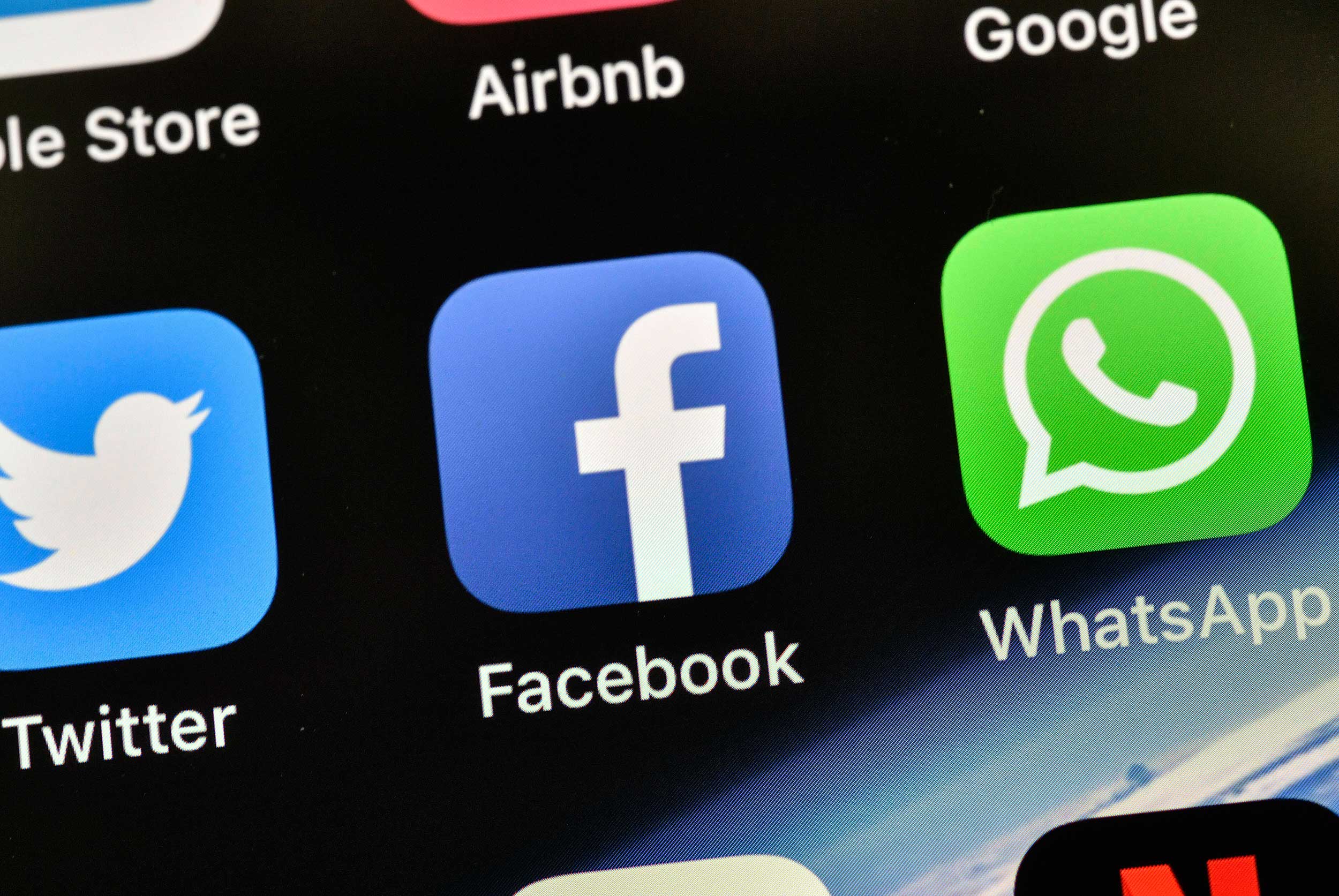 It is incumbent on Parliament, the judiciary and Facebook, the company that owns WhatsApp, to plug the breach of privacy and nail those responsible for it.
(AP Photo)
---
Published 13.11.19, 06:55 PM
---
Sir — The snooping on the WhatsApp messages of journalists, lawyers and activists in India with the Israeli spyware, Pegasus, can indicate one of two things — either the current dispensation is hand-in-glove with the spying or it is incapable of protecting the privacy of its citizens. The Opposition should take up this issue seriously in the upcoming winter session of Parliament. Alarmingly, there is no clarity on how many people have actually been targeted.
What makes Pegasus really dangerous is that it spares no aspect of a person's identity. It makes older techniques of spying seem relatively harmless. Pegasus is said to have played a role in spying on the journalist, Jamal Khashoggi, who was later murdered in cold blood. In spite of such evidence and, according to WhatsApp, a warning from the organization in May 2019, Indian authorities paid little attention to the magnitude of the problem. The makers of Pegasus claim that the spyware is sold only to government agencies. Clearly, it can easily be misused by the government to spy on citizens. This amounts to a breach of the fundamental right to privacy guaranteed by the Indian Constitution. The alleged spying on Opposition leaders and activists in India reminds one of the illegal espionage in the Watergate scandal.
It is incumbent on Parliament, the judiciary and Facebook, the company that owns WhatsApp, to plug the breach of privacy and nail those responsible for it. Those claiming that their phones were hacked — the chief minister of West Bengal, Mamata Banerjee, is among them — should approach the apex court for redress. There should be a separate law governing data protection and privacy. This issue has to be taken seriously; after all, spying by an "unknown" foreign agency can be a matter of national security.
Khokan Das,
Calcutta
Sir — The news that the Israeli spyware, Pegasus, has targeted over 100 members of civil society, including journalists and human rights activists, is shocking. WhatsApp must roll out an upgraded version of the app that will be secured from the spyware; this way it can be stopped from affecting more phones. It is a matter of grave concern that Pegasus has had an impact on around 1,400 devices globally. The violation of one's privacy is a grievous offence. People may start feeling compelled to use other messaging apps if WhatsApp proves to be vulnerable to the malware.
Tushar Anand,
Patna
Sir — Amidst the row over the alleged surveillance on phones through WhatsApp, the chief minister of West Bengal, Mamata Banerjee, claimed that her phone was "tapped" and asked the prime minister of India to "take care" of the matter. The Central government should pay attention to this. The Indian Constitution gives us the right to freedom, including the freedom to privacy. But given that even an encrypted service on a personal mobile phone is not safe anymore, one must ask, where is this freedom?
Arif Mahfooz,
Bangalore
Sir — There is no denying the dangerous implications of a government spying on its citizens. But remedial steps would need to be taken by the people themselves. Extra care must be exercised about what links one clicks on and what websites one visits. Anything that may have spurious links should be accessed from public devices in order to keep one's private data safe.
Rima Roy,
Calcutta
Sky high
Sir — The price of onions is on the rise across India. Onions form a part of many dishes that are consumed by common people. It is thus ordinary people who will suffer the most owing to this drastic rise in prices. Several steps can be taken by the government to control the price of onions. For example, importing onions from other countries — which has already been initiated — may help curb domestic prices.
Sourish Misra,
Calcutta
A horn for a horn
Sir — Bulls are likely to soon outstrip cows as far as usefulness to humans is concerned. A bull, otherwise harmless, has reportedly been raging towards the honking motorists in Bihar. Motorists in India are always in a hurry. They seldom follow traffic rules and honk without any reason near silence zones. Sometimes the noise crosses the permissible decibel limits, causing immense torture to pedestrians and people living in the areas concerned. Perhaps bulls should now be employed for effective traffic management. Would they then become as holy as the cows?
Sukhamay Biswas,
Calcutta