WHAT?S LEFT OF BENGAL - How Calcutta and West Bengal came to be what they are today
Read more below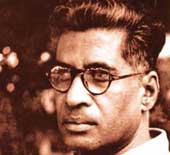 ---
Published 09.12.04, 12:00 AM
|
---
The degeneration of West Bengal into one of the most backward states in India, and of Calcutta into little more than a very big mofussil city, began somewhere in the mid-Sixties. That was the time when we saw the use of ?mass movements?, bandhs, hartals, strikes and agitations in virtually every office, industry, factory and, in the rural areas, demonstrations and the organization of farmers to block roads and highways.
Not that there were no problems in the state; there were, but no more than in any other. But the government of the day was inept and indecisive, and, more important, had lost touch with the people, had forfeited their trust; communication between the people and those in power had virtually stopped. Everyone was a leader; and all of them had become used to the good life.
But none of these mass movements was spontaneous; they were orchestrated with skill and a shrewd understanding of what would appeal to a large mass of people; not to all, but to a good number. The rest were brought in line by those monsters that the various parties of the left created, the unions and associations ? the coordination committee, and the peasants and farmers bodies. All of these were headed by the storm-troopers of the left parties ? people who didn?t scruple to use muscle-power when loud slogans and fiery speeches failed. Muscle power that meant beatings ? usually public beatings of those proclaimed ?enemies of the people?, subversive comprador elements and so on ? and, occasionally, killings. The object was to create terror and thus ensure compliance and silent acceptance, and they succeeded.
But then things changed. The left came to power, first in the form of the two chaotic United Front governments that came very close to being what France went though during the Reign of Terror; it was then that the dreaded gherao came to become an instrument of torture, even execution, as officials of factories and offices, and even government offices, were surrounded and made to stand in the blazing hot sun for hour after hour until they became unconscious, or died. The police were told not to interfere with such action, which the then labour minister, Subodh Banerjee, whose name will live in infamy, called ?democratic people?s rights?. Industries and factories closed, some of them shifting out of the state; executives relocated; all industrial and commercial development stopped.
The next few years of greater terror ? the Naxalite movement ? and the spells of governor?s rule, which did little to reduce the atmosphere of fear and impending doom that kept all development and economic activity paralysed, were followed, after a five year spell of Congress rule, by the left coming back to power. But this was a different kind of left government. The Left Front under Jyoti Basu did not let the state slip into chaos and lawlessness; the monsters of the left, the unions and associations, continued to dictate terms and take decisions for the state, but a semblance of law and order was preserved.
But economic stagnation and, despite the much publicized distribution of land to the landless, ?Operation Barga?, poverty in the rural areas was as harsh as it had always been. So was unemployment; everywhere in Calcutta (as it then was) you saw knots of idle youth, used only when demonstrations, bandhs and hartals had to be organized. As the years passed, however, a slow, very slow, realization came to the left rulers that if they wanted the condition of the people to improve, they had to move away from their rigid adherence to the communist dogma they had formulated for themselves and reach out to those they had taught a generation to hate ? the people they called the ?Tata-Birla? group.
Today we?re beginning to see the results of that change. The earlier shrill denunciation of English as an instrument of feudalism and its removal from the school curriculum resulted, they saw two decades later, in the emergence of a generation of young Bengalis who were educated in the legal sense of the word, but unemployable in most commercial and industrial concerns because they could not speak, read or write English. Realizing that English was no longer a feudal attribute so much as a means to find lucrative careers in the national and international fields, they restored English to the school curriculum; it will still be some time for the effects to show, but it?s a start.
But now the chief minister, Buddhadeb Bhattacharjee, while speaking to the Confederation of Indian Industry, has admitted frankly that they had made mistakes in the past, but openly invited industrialists and entrepreneurs to invest in the state. Foreign management consultants like McKinsey have been asked to advise the state on its strategies for economic growth.
In the rural areas, the erstwhile and reviled jotedars (land owners) reduced technically to bhagchashis (share-croppers), had surreptitiously bought up, and continue to buy up, the small parcels of land doled out to landless farmers, constituting what are, in effect, farms of some considerable size; these they cultivate using modern methods, employing those who are still, on paper, the owners of small bits of these farms. It is this lot that has brought a radical change to the agricultural front in West Bengal; if the state is today the second largest producer of wheat, and if it is the largest (or at least one of the largest) producers of vegetables, it is because of these middle-level farmers. The left had chosen prudently to look the other way, and a wise decision that had been.
Now we have Azim Premji, chief of Wipro, declaring that Buddhadeb Bhattacharjee is the best chief minister in the country. That he is very intelligent, erudite, sensitive, artistically gifted and of unimpeachable integrity is known to many, and he merits admiration and respect for these qualities. In addition, he has shown a courageous pragmatism ? as against the wooden, rigid dogmatic postures of prominent figures in his party younger than him ? in engaging industrialists and foreign investors and trying to convince them of the advantages of West Bengal as a state in which they would do well to invest.
True, the state has a good deal going for it ? it always had. A port, good rail and road connections, plentiful water, power and a workforce that is, as most people will admit, clever and willing to learn new techniques and skills. But Bhattacharjee has yet to win his spurs as a truly great chief minister; and he can do that only if he takes on the monsters and agents of generations of terror that his party, and other left parties, created. (The others have similar bodies, but those he knows he can stamp out easily.) These are the unions like CITU, the coordination committee, and a host of other such bodies across the state, in districts, subdivisions and blocks. These have to be dismantled with determination and steadfastness. There can and will be unions and associations, of course; but not these monsters, these savage organizations which use terror, torture and death to keep their hold on workers and the people at large. He has to put an end to the numerous demonstrations and bandhs that paralyse the state.
Generations of brutish behaviour have left their mark on a community once admired for its civility and politeness. In the airport, in the railway stations, in offices and nationalized banks you find these people ? boorish, loud and coarse. The molestation of women ? unheard of some decades ago ? is now fairly common, and it all stems from the brutalization that these monsters have spawned. This is what the chief minister needs to tackle.
Can he do it? He seems to have the will, but he needs the backing of the ruling Left Front. Getting it will be his trial by fire. If he can, then West Bengal will become a prosperous state, which it never was, and Calcutta will regain its position of a great city, which Calcutta once had.