What happens to Christmas trees after Christmas?
Recycle, reuse and repurpose: New Jersey plans to use leftovers to strengthen beach sand dunes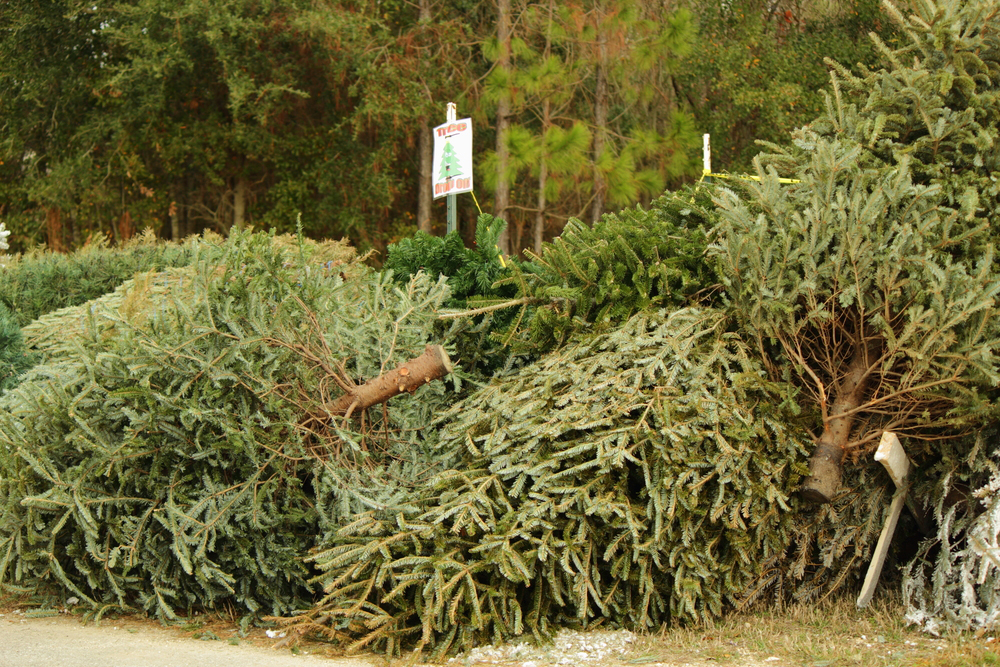 ---
---
For a couple of weeks every year, a Christmas tree sits decorated in the living room. Eventually pines start falling to the floor and before you know it, the holiday is over. Does anyone ever wonder what happens to the Christmas trees after Christmas? There are actually several eco-friendly ways to dispose of them: through reusing, recycling and repurposing.
Most commonly, many cities and counties collect and chip Christmas trees into mulch or compost that is used to spruce up community parks, roadway plantings and grounds. The trees should be free of lights, tinsel or decorations. Local hardware stores, community gardens or recycling centres also have similar programmes. Most recycling centres in cities also accept trees through the end of January. All you have to do is haul the tree over to one of them and the city staff will take it to be ground into mulch and redistributed back into the earth.
Some people reuse the trees for their own backyards. You can create garden displays by cutting trunk pieces at different thicknesses and using them as pot risers. Buying a tree with its roots intact allows you to plant it after the holiday. Dried branches and chunks of trunk also make great firewood for an outdoor firepit or bonfire. It must be remembered, however, that when Christmas trees burn, they release creosote — a highly flammable, toxic substance consisting mainly of tar — into the fire smoke.
There are also some unexpected uses for the Christmas trees. For example, New Jersey's Island Beach State Park plans to use leftover trees to strengthen its beach's sand dunes.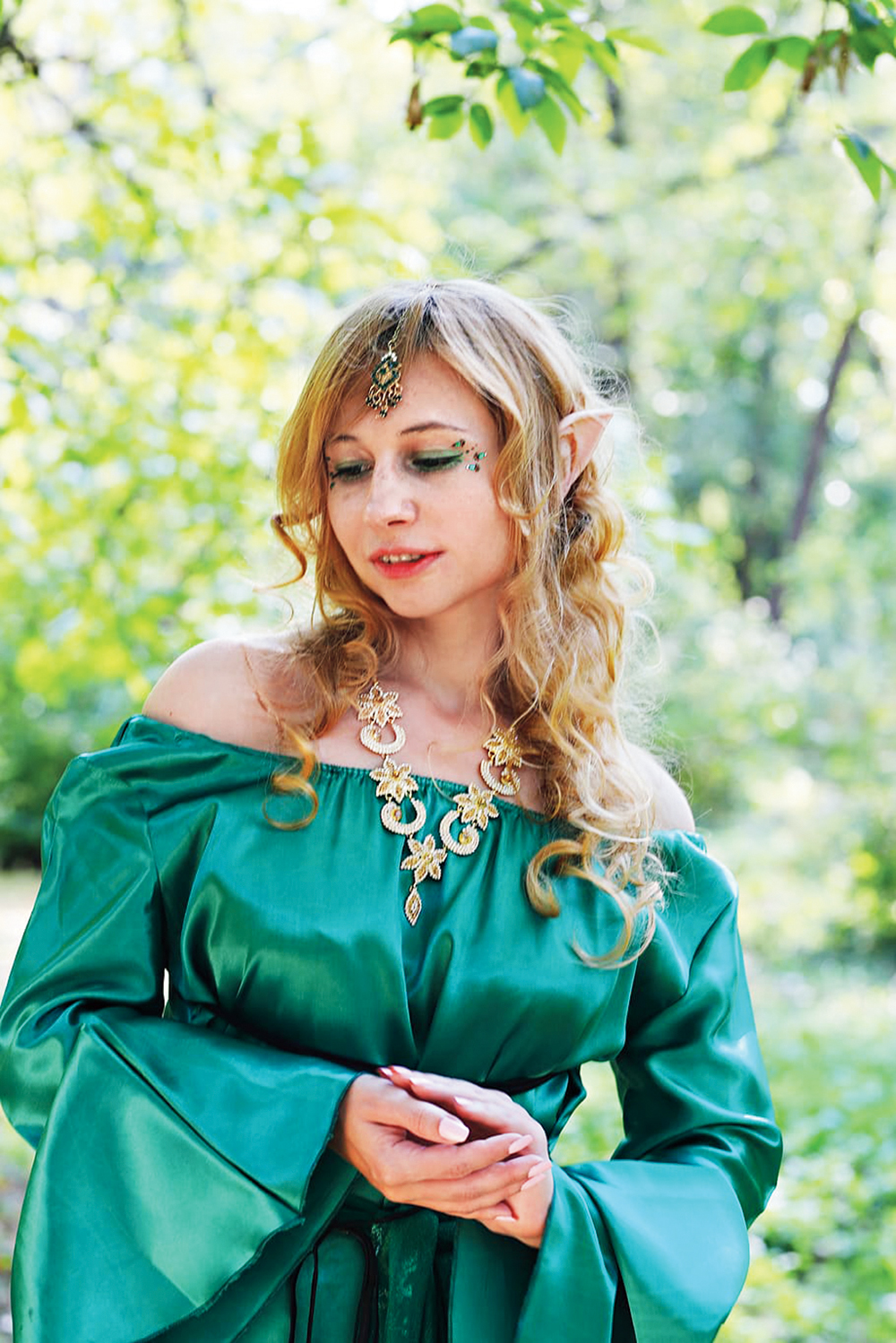 Unique versions
Many places in the United States of America put their own spin on Christmas traditions. Genesee Brewery in Rochester, New York had a Christmas 'Keg' Tree made of 530 empty half-barrel beer kegs. It took over 400 hours to build. Just last year, more than 6,000 people came to see the lighting. The tree reportedly has the kegs stacked up 27 feet high and decorated with about 25,000 lights.
Mobile, Alabama celebrates the 'Elfapalooza', in which thousands of people don pointy ears to join one of the largest congregations of elves in the world. In 2016, the Alabama Elfapalooza came second to a festive congregation in Bangkok, Thailand, which holds the world record for the most elves in one place.
In Alaska, in the days leading up to Russian Christmas on January 7, parishioners parade from house to house carrying a wooden star, which represents the star of Bethlehem. The size of the group keeps increasing as the residents of each house join the party. The end culminates in food, gifts and hymns sung to celebrate the end of the Three Wise Men's journey.
At the beach of Laguna Niguel, California, surfing is kicked up a notch in December for the Surfing Santa competition. Athletes enter this Christmastime contest wearing white beards and Santa hats. Proceeds from the event support Surfers Healing, a surf camp for children with autism.
Ways to worship
While Christmas undoubtedly dominates the holiday season each year, we must not forget the other celebrations around this time. Hannukah, rooted in Judaism, is an eight-day long celebration known as the 'festival of lights'. Even though Rosh Hashanah, Yom Kippur and Passover, for example, are more religiously observed, Hanukkah certainly holds cultural significance. Every year, Hanukkah begins on the 25th day of Kislev, a month in the Hebrew calendar. It lasts eight nights. In 2019, it was from December 22-30.
A few days ago, a man broke into the house of an orthodox rabbi during a Hannukah celebration in a small town in Rockland County and has been charged for burglary and attempted murder. About 20 miles outside of New York City, Rockland County reportedly has the largest per capita Jewish population of any county in the US.
Kwanzaa, a relatively new celebration, was created in 1966 by the Black Power movement activist and professor of African studies, Maulana Karenga. Beginning on December 26 each year, Kwanzaa is a week-long celebration during which each day highlights one of seven core principles: Umoja (unity), Kujichagulia (self-determination), Ujima (collective work and responsibility), Ujamaa (cooperative economics), Nia (purpose), Kuumba (creativity) and Imani (faith).
Midnight ball
People have been celebrating New Year's Eve in Times Square since 1904, but it was in 1907 that the New Year's Eve Ball made its first descent from the flagpole. Times Square Alliance and Waterford Crystal collaborate each year to create this sparkling object made up of almost 3,000 Waterford Crystal triangles.
This year, 192 Waterford Crystal triangles introduced the new 'Gift of Goodwill' design of three pineapples signifying the traditional image of hospitality and goodwill. The ball itself may seem small (for those watching the event on television), but is actually 12 feet in diameter and weighs almost 12,000 pounds. This year, it was lit up with 32,256 red, blue, green and white LED lights that made up millions of vibrant colours and patterns.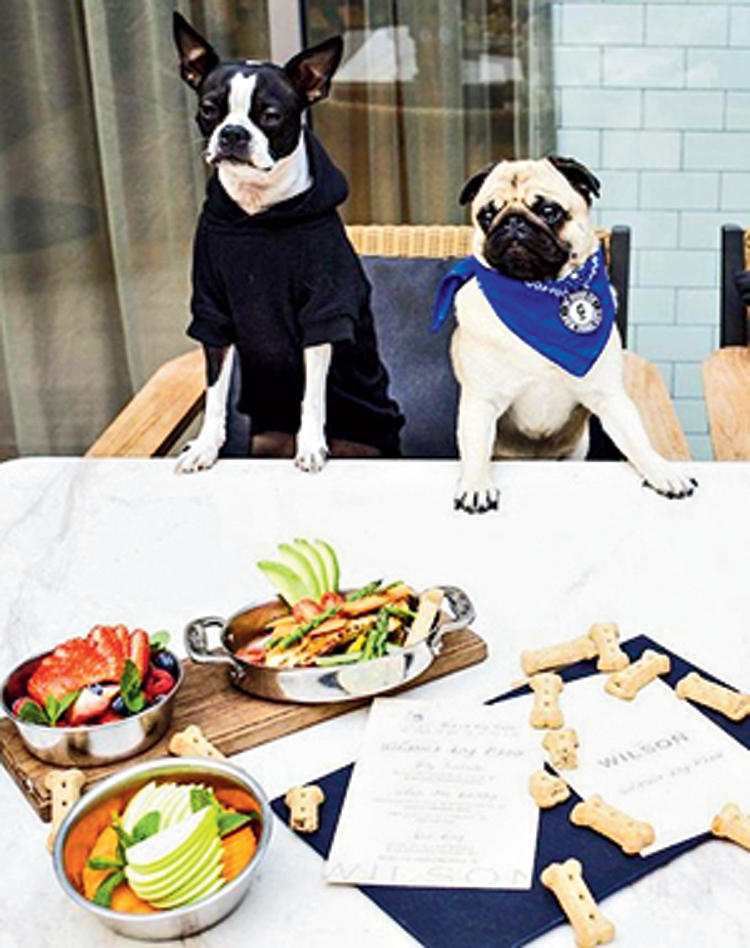 The Wilson in Chelsea has been inviting diners to bring their dogs to dine with them. Its first-ever dog menu includes a 16-ounce grilled rib-eye steak with grilled baby vegetables and steak jus, pan roasted true north salmon with steamed vegetables and lemon and grilled chicken breast with baby vegetables, to name a few items. New York currently does not have any other dog restaurants, but dogs can move on to the East Village's Boris & Horton, NYC's first approved dog-friendly cafe serving human-friendly food and drinks.