What an LGBTQ film festival means to a queer person
It was wonderful to see queer people of all gender identities and sexual orientations celebrate our culture and struggles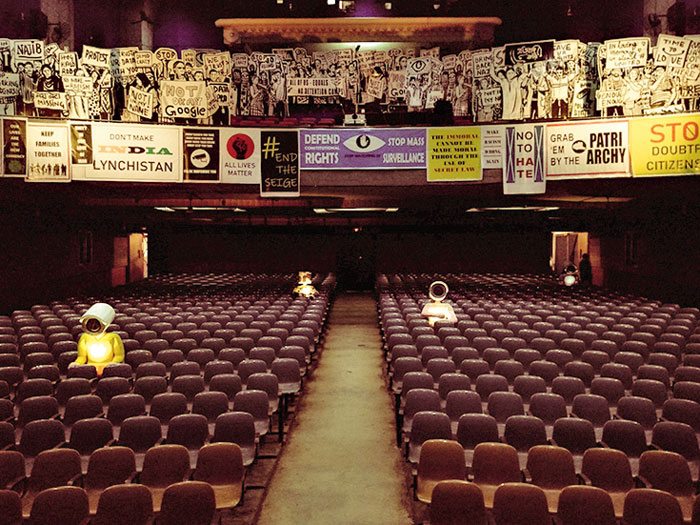 ---
---
Sir — Last week, several organizations in Calcutta put together a film festival at Basusree Cinema to celebrate the works of writers, directors and actors dealing with issues that concern the LGBTQIA+ community. The event also had art installations. As a queer person who has recently come out, it was wonderful to see queer individuals of all ages, gender identities and sexual orientations come together in celebration of our culture and struggles. However, I must mention that while it felt safer to attend in the knowledge that homosexuality is no longer a criminal offence in this country, the homophobic side-glances of passers-by still made things uncomfortable.
Durba Dey,
Calcutta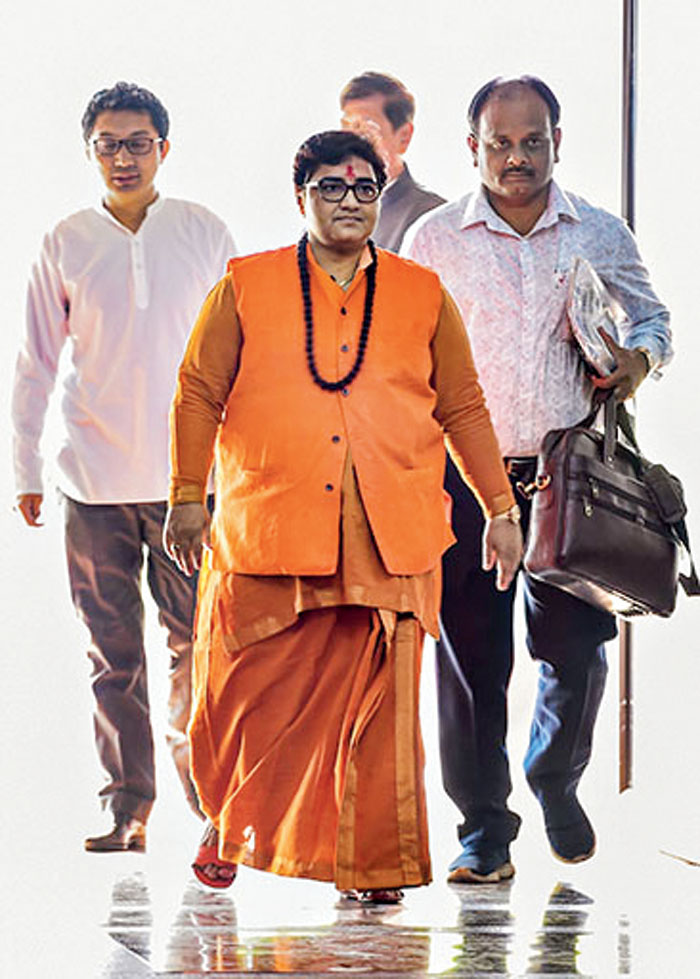 Tighter rein
Sir — A comment made by Pragya Singh Thakur, the Bharatiya Janata Party parliamentarian from Bhopal, has triggered a storm. In the ongoing winter session of the Lok Sabha, Thakur seemed to proclaim that Nathuram Godse, who was convicted of assassinating M.K. Gandhi in 1948, was a 'patriot'. While the Speaker of the lower House, Om Birla, swiftly expunged her comment, her bigoted beliefs stood exposed.
It must be remembered that this was not the first time Thakur had claimed that Godse was a 'deshbhakt'. Thakur is a repeat offender in this regard and, as such, her removal from the parliamentary consultative committee on defence and her disbarment from legislature party meetings for the remainder of the current parliamentary session is welcome. However, mere reproach from the BJP is not enough. She should be formally expelled from the party for her outrageous comments.
There has emerged a tendency within the Hindu right-wing to designate Godse as a patriot. This is precisely why a mere condemnation of her comment is not enough. Such tendencies must be nipped in the bud. Godse's act must be understood and remembered as what it was — a murder. But it is doubtful whether the current dispensation will be willing to take such strict but necessary steps.
Shovanlal Chakraborty,
Calcutta
Sir — There is no doubt that the recent comment made by Pragya Singh Thakur is deplorable. It is good to see that she has apologized. However, it is worrying that the chief minister of Madhya Pradesh, Kamal Nath, who has been critical of Thakur's comments, is yet to rein in his fellow Congressman, Govardhan Dangi, who has openly threatened to burn Thakur alive if she were to set foot in Madhya Pradesh. This should be condemned outright. Threatening another person with bodily harm is a crime, and Dangi must be dealt with accordingly. One wonders whether the chief minister will ask Dangi to tender an apology for his statement.
N. Viswanathan,
Coimbatore
Sir — It must be remembered that Pragya Singh Thakur is one of the main accused in the Malegaon bomb blast of 2008, and was in jail for over eight years.
She is now out on bail, but many charges against her remain. If she is convicted under the Unlawful Activities (Prevention) Act then it would be tantamount to terrorism. It is thus shameful that a person with such a criminal record is now a member of parliament.
As an elected representative of the people, Thakur is expected to be more mindful of her utterances. Unfortunately, she has gone as far as to imply, for the second time, that Mahatma Gandhi's assassin was a patriot. The question that must be asked is whether it is wise to let a person of Thakur's inclinations hold power and walk in the hallowed halls of India's Parliament.
Tharcius S. Fernando,
Chennai
Sir — Perhaps it was Pragya Singh Thakur's outspoken character that had led to the BJP fielding her as a candidate in the last Lok Sabha elections. However, she has now become an embarrassment for the party, leaving them red-faced on several occasions. This has led to senior BJP leaders publicly reprimanding her and disavowing her statements. She is already paying the price for her unforgivable words. If she does not mend her ways she could soon be expelled from the BJP.
Rahul Chouhan,
Ujjain
Big move
Sir — The Central Crime Branch wing of the Bangalore city police must be lauded for the major drug bust they carried out in the city. The force exposed an international drug ring on the basis of a tip-off from the parent of an addict. The racket would use the dark web to smuggle narcotics from Canada by using Amazon's courier services.
This incident should act as an eye-opener. A large number of the youth in Bangalore are prone to drug abuse. Young professionals with disposable incomes often become the prime targets of drug peddlers. Drug addiction is currently one of the most serious ills plaguing our society. Its effects are devastating and can destroy lives.
It is time to address this issue seriously.
Unless the Narcotics Control Bureau, along with other agencies, cracks down on smugglers and peddlers of drugs across the country and brings to justice the kingpins who hide beyond the borders, it will be difficult to effectively tackle the problem of substance abuse.
Ramesh G. Jethwani,
Bangalore