Editorial: Small steps
Bengal has ranked first among large states on the 'Index on Foundational Literacy and Numeracy'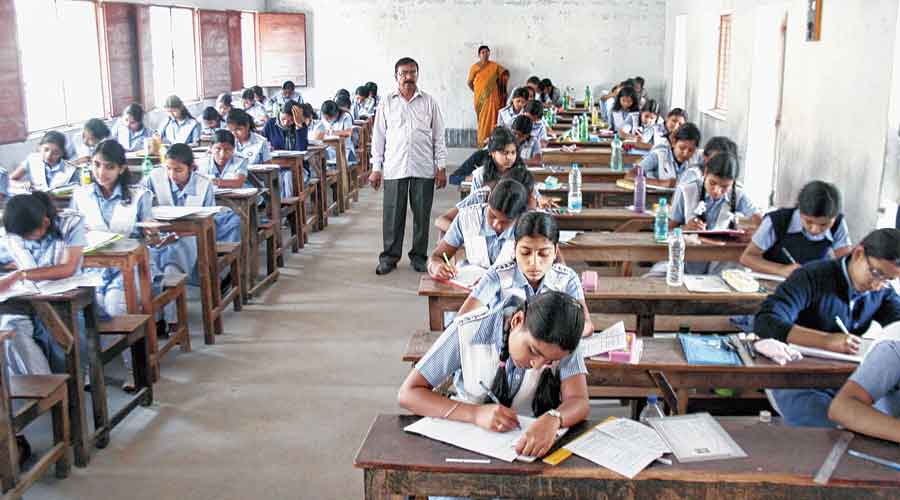 Representational image.
File photo
---
Published 22.12.21, 02:19 AM
|
---
The progress of a nation is largely determined by the progress of its children. Education is considered to be one of the foremost parameters in the assessment of progress. It is thus crucial to strengthen the foundations of learning in a child's formative years. The 'Index on Foundational Literacy and Numeracy' — the report was prepared by the Institute for Competitiveness and recently released by the Economic Advisory Council to the Prime Minister — is an encouraging first step in this direction. It aims to understand the overall state of foundational learning in children aged below 10 years across India by dividing regions into four categories — large states, small states, the Northeast and Union territories. Each of these categories was assessed over 41 indicators under five pillars — access to education, educational infrastructure, basic health, governance and learning outcomes. Hearteningly for Bengal, it has ranked first among large states, with a score of 58.9. Neighbouring Bihar, however, languishes at the bottom of the chart. Among small states, Kerala — it continues to register the highest literacy rate in the country — has bagged the first position. Mizoram and Lakshadweep have fared the best in the Northeast and UTs, respectively. Only 17 states and four UTs have scored above the national average of 48.3.
The report shows that Bengal has 'over-performed' in certain categories — for instance, the number of schools with drinking water, toilets and hand-washing facilities. It has also achieved a score of 100 on its expenditure on mid-day meals, arresting infant mortality rate and the adjusted net enrolment ratio at primary level for girls. The latter could be the result of targeted interventions, such as the Kanyashree Prakalpa, encouraging the education of girl children that may serve as a model for other states. But Bengal must not rest on its laurels just yet, for the report card highlights several areas of concern as well. The state has failed to cope with the pandemic-induced digital divide, with fewer schools having internet connection and computers. Other parameters in dire need of attention include the number of primary schools per lakh population and dropout rates. Perhaps the government should focus on increasing the allocation for education — currently it is only around 1.6 per cent of the state budget. Further, with the advent of the Omicron wave, it would do well to fortify its digital infrastructure to facilitate access to education for all. This could arrest the worrying — yawning — gaps within education.