We need more dissent, says historian Romila Thapar
The historian acknowledges that people today cannot protest as Gandhi had, but says protest is terribly important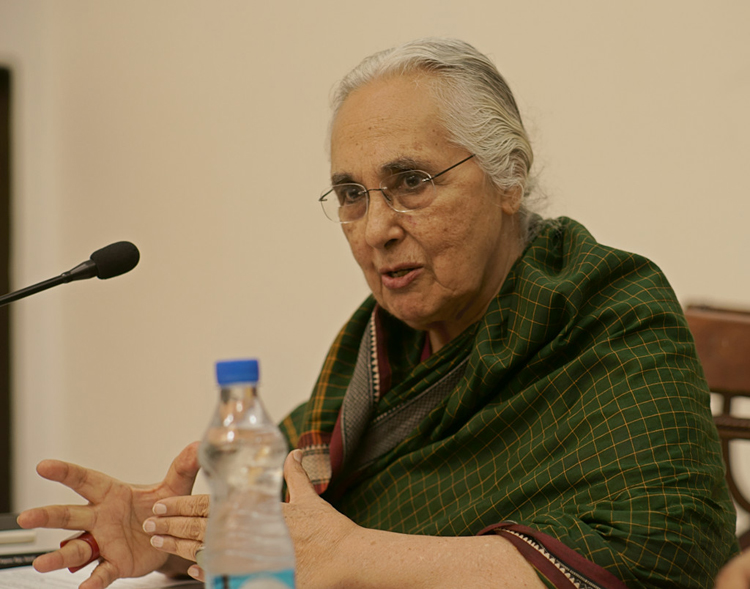 Romila Thapar notes that regimes that seek to control society more and more do eventually meet up with dissenting groups
(Wikipedia)
---
Published 15.11.19, 08:54 PM
|
---
The historian, Romila Thapar, made some sharp observations on MK Gandhi's relevance to modern times at an academic gathering at Cambridge University last week. She acknowledged that people today cannot protest in the way Gandhi had, because his campaigns had taken place in a certain historical context. Nevertheless, she wanted civil society to set up more dissenting groups.
"Let's not forget that if there is anything that history teaches us, it is that regimes that are in some way wishing to control society more and more do eventually meet up with dissenting groups," she said. "And what we are really waiting for at the moment — given the huge spread of right-wing politics all over the world and politicians wanting more and more control over society — is dissenting groups to come up, and say, 'No, we don't accept this. We will oppose it in a particular way.' It is crucial in today's world. We have to look for it. All this relates to things like civil disobedience." Reminded that some in India wanted to build a temple to Gandhi's assassin, she stressed, "I think that protest is terribly important," and also made the point, "Gandhi's spectacles are everywhere in India — billboards, advertisements. I find myself getting deeply upset by this because of all the things that Gandhi did, in all the issues he stood for and fought for, surely cleanliness and objections to open defecation are not the main things for which we remember him. It's upsetting [that it] should be reduced to that."
The academics were discussing 'Gandhi, Cambridge and India' in the Bateman Auditorium at Gonville and Caius College. Last week's meeting marked the 110th anniversary of Gandhi's first visit to Cambridge on November 7, 1909. He paid a second visit, from October 31-November 1, 1931, during the Second Round Table Conference.
When I asked how we in Britain could deal with the consequences of Brexit in a disunited Britain, Professor Thapar provoked much laughter with her quip: "I wouldn't know about Brexit — that's your problem."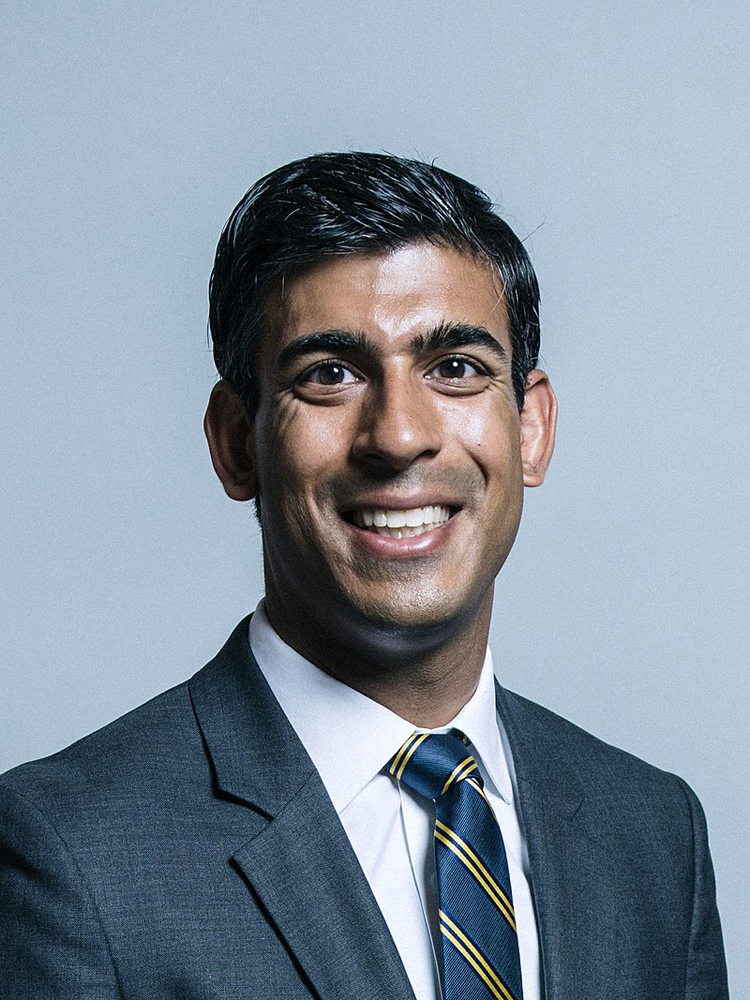 A man to watch
Papers in Britain are trying to cause a bit of mischief by suggesting that the British prime minister, Boris Johnson, does not quite see eye to eye with his Pakistani-origin chancellor of the exchequer, Sajid Javid, because he lacks the same enthusiasm for Johnson's "spend, spend, spend" policies. The Daily Mail spoke of reports that Javid "could be axed in favour of his deputy", the Indian-origin Rishi Sunak, who is the chancellor's number two man as chief secretary to the treasury. The paper quoted other Tories as insisting that "Sajid's safe" and that "Saj and Boris get on well".
Rishi, who is married to the daughter of NR Narayana Murthy, the founder of Infosys, is widely tipped to be a man to watch. He was head boy at Winchester, one of Britain's leading public schools, where the Nawab of Pataudi had been the cricket captain in the 1950s.
Stiff opposition
A number of women journalists have taken the BBC to court over unequal pay, the latest being Samira Ahmed. Her lawyers have told an industrial tribunal that Samira was being paid £440 for presenting a 15-minute programme, Newswatch, while Jeremy Vine was getting £3,000 for the similar Points of View. Samira is demanding £6,93,000 in backpay. However, even though she has received support from some of her female colleagues at the BBC, there has been precious little sympathy expressed by white women columnists. Jan Moir in the Daily Mail said: "Why should second division presenters get premier pay?" "Samira Ahmed? Many of us will have a vague grasp of who she is and what she does... Millions of us, on the other hand, know exactly who Jeremy Vine is and what he does."
Out of orbit
The cricket commentator and former England opening batsman, Sir Geoffrey Boycott, is selling his mansion in Yorkshire for £2.85 million and moving out of the county altogether — a bit like a planet breaking out of its orbit. Boycott and his wife, Rachel, are moving to Cheshire to be near their daughter. Boycott was teased by his colleagues on the BBC's Test Match Special as "the greatest living Yorkshireman" and called "Sir Geoffrey" even before he received his knighthood. He complains that his happiness at getting the honour has been ruined by the BBC's Today programme on Radio 4, which dredged up allegations of domestic violence from 25 years ago.
Something in the water
The Nobel laureate and professor at the Massachusetts Institute of Technology, Abhijit Banerjee, is not the only United States of America-based Indian economist to hit the headlines. Arindrajit Dube, a professor of economics at the University of Massachusetts in Amherst, says: "I was asked by the UK Treasury to review international evidence on minimum wage, with focus on impact at higher levels. My review is now out."
Dube supports the government's plan to raise the minimum wage from £8.21 an hour to £10.50 by 2024 and reduce the age threshold from 25 to 21. Listening to him being interviewed on BBC Radio 4, I wondered whether there is something in the Massachusetts water.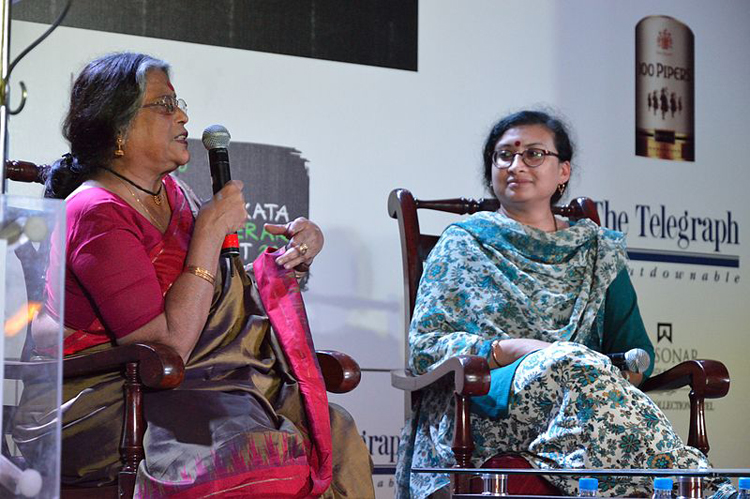 Meeting Nabaneeta Dev Sen in London in 2011 was an absolute delight. She was escorted by her daughter, Nandana, whose film, Autograph, was being shown at the London Indian Film Festival. Despite her impressive academic achievements, she carried her learning lightly. It was lovely to see Nandana dote on her mum. She said Nandana was "a very good girl", but her answers during the Q&A that evening had been "too long". "Your mother is scolding you, Nandana." "Oh, she always does that," said Nandana cheerfully.