Wanted: clamour on health care in India
India needs to cultivate a strong, informed public demand for better health care in alignment with real health needs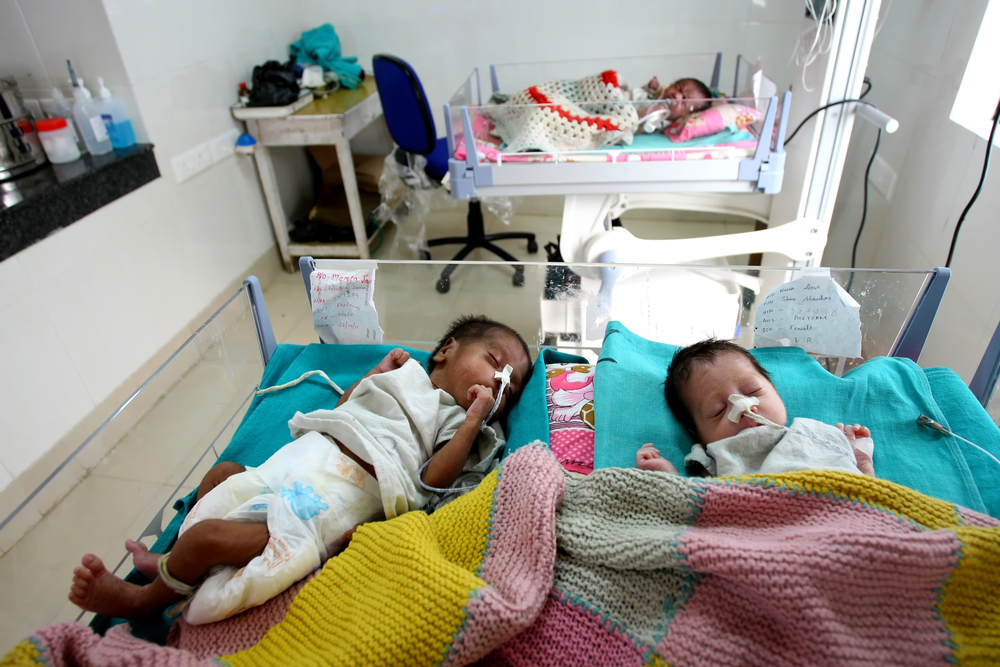 In India, bad healthcare has received little popular attention and has never been an electoral issue. Public demand for healthcare in India has not been vigorous enough to move it up the government's agenda.
(Shutterstock)
---
Published 23.04.19, 11:37 AM
|
---
As the general elections approach, political parties scramble to add last-minute, pious healthcare promises to their manifestos. Healthcare ranks low on the State's agenda. But just as risks for irreversible disease grow when personal health is neglected, systemic neglect of healthcare can lead to an irreversibly inequitable health system.
Healthcare in the United States of America illustrates how the long-established hegemony of a single stakeholder can produce a highly skewed health system refractory to corrective manoeuvres. Today, the US health system ranks among the least efficient and the costliest. It is popular as the greenest pasture for healthcare providers. Until the 1980s, healthcare in India remained largely under public sector leadership. Thereafter, supported by favourable economic policies and a lenient regulatory environment, the private sector entered an upward growth path and has become the major player in healthcare today, against a background of suboptimal budgetary allocations for health all through the five-year plans. Apart from international pressures influencing the health agenda, the voice of the user has been feeble. Unless the interests of providers are checked and balanced by the interests of consumers, fairness and equity will be elusive.
In India, bad healthcare has received little popular attention and has never been an electoral issue. Public demand for healthcare in India has not been vigorous enough to move it up the government's agenda, and public outrage against bad healthcare has manifested mostly as violence against healthcare professionals and institutions. At the same time, fallacious notions about what constitutes 'gold-standard' healthcare have grown strong, first with the upper and middle classes, and then the poor, increasingly aspiring to care in highly specialized, sophisticated settings, oblivious of the significance of community-based and primary healthcare.
Governments scarcely feel compelled to take stern pro-welfare measures when public pressure is feeble. For us, this has resulted in strong industry interests in healthcare which are reflected in current trends: prioritizing hospital insurance (such as under the Pradhan Mantri Jan Arogya Yojana) over primary healthcare; the state drifting from public provisioning of care to public financing; various incentives for opening private hospitals in rural areas and even private units in government hospitals. In such an atmosphere, equity and efficiency considerations are likely to be downplayed.
Informed, concerted public demand is hard to erect out of disjointed voices. Thailand offers a shining example of the important role civil society organizations and health professionals can play here. The country's universal coverage scheme was underpinned by the fierce advocacy undertaken by its own health professionals and policy elites belonging to the Rural Doctors Society, which helped universal healthcare evolve into a popular public issue for the year 2000 elections. CSOs also played an active role in drafting the health security bill, which helped them earn seats in the special parliamentary commission and the national health security board. Campaigning by civic groups can shape public opinion and mobilize public pressure, and sustainability can be ensured by their continual involvement in policy formulation and implementation, but adequate political response will remain paramount. Last year, the Alliance of Doctors for Ethical Healthcare launched an 'Ethical Doctors Manifesto' targeted at the 2019 general elections, demanding universal healthcare, higher government health spending and stronger regulation of the private sector. Such causes need widespread attention and policy responsiveness.
It is critical to cultivate a strong, informed public demand for better healthcare in alignment with our real health needs. The public — the most important stakeholder — must appreciate the bigger challenges posed by bad healthcare, and feel as strongly about health as it does about unemployment and reservations.